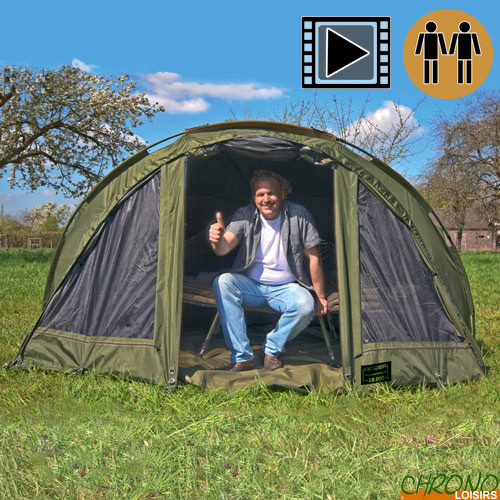 The Pelzer brand makes it a point of honor to offer robust, reliable and functional products, so that each session brings you even more pleasure and success! We are proud to offer you Pelzer products exclusively on the French market! And to all European carpanglers !
PELZER BROLLY SYSTEM SHELTER 2 MEN
105
€
00
PELZER BROLLY SYSTEM SHELTER 2 MEN
Pelzer Brolly System Shelter 2 men
The Pelzer Brolly-System-Shelter 10.000 2-Men is an extremely comfortable 1 man brolly system. Super tough material with 10,000mm waterproofness.
The 8 spokes are manufactured from glass-fibre for extra strength. The 4 bank sticks and central frame are made from 16mm aluminium which guarantees stability when erected.
All stitching have been double sealed for maximum strength and waterproofness. The tip of the umbrella has been strengthened by an extra patch of PVC. The front has 2 mosquito-net windows and the door has an additional clear window.
The front of the system is completely removable. The right and left side of the entrance include velcro rod holders.
The groundsheet is made from an extremely robust, rustle free PVC and can be attached with velcro on the inside of the tent. Includes an extra large bag for easy stowage.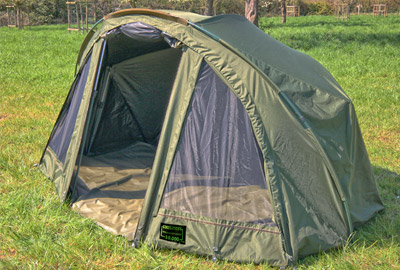 Tent material: 150D PU 10000
All stitching is double sealed
Extra tough glass-fibre- spoke system
Extra tough zippers
Hydrostatic 10.000 mm WATERPROOFNESS
Groundsheet manufactured from 100% rustle free PVC
Completely removable front and side doors
Material: 90% Polyester, 10% PVC
Packed size : 180cm x 20cm x 20cm
Measurements : 275cm x 240cm x 138cm - Weight : 11.5kg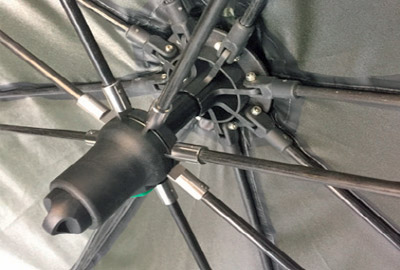 Customers who bought this item also bought :