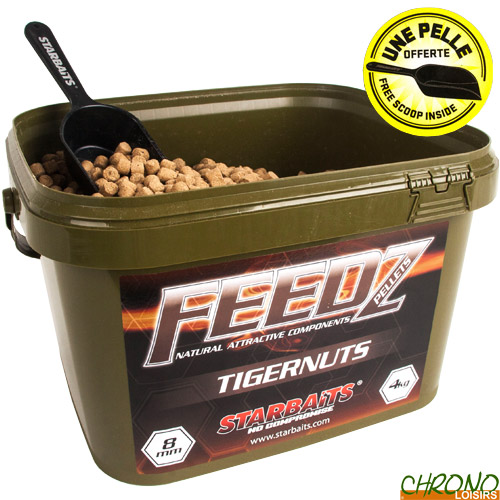 The development of new products still remains the spearhead of Starbaits, as required by its leadership position. Thanks to this "uncompromising" innovation in terms of labor and time, Starbaits products take the best podium places and pass the most demanding carpist tests all over Europe.
Pellets Starbaits Feedz Tiger 8mm 4kg
Notify me when this item will be back in stock
Pellets Starbaits Feedz Tiger 8mm 4kg
Pellets Starbaits Feedz Tiger 8mm 4kg
Les pellets Feedz sont le complément incontournable aux bouillettes de la gamme.
Leur conditionnement permet un emploi conséquent en amorçage sans risque de saturation, des amorçages au rappel, mais aussi de créer des boules d'amorce, remplir de gros sacs solubles... De quoi attirer rapidement les carpes sur le coup, mais aussi les y garder longtemps.
Idéal en complément de nos bouillettes Tiger, Hemp & Tiger, Peanut ou encore Corn Feedz.
Vous pouvez aussi mélanger à votre guise les différentes sortes de pellets pour faire littéralement craquer les carpes !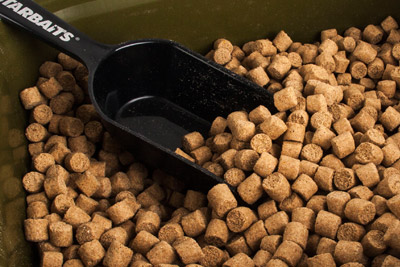 Pellets de 8mm offrant une dissolution rapide.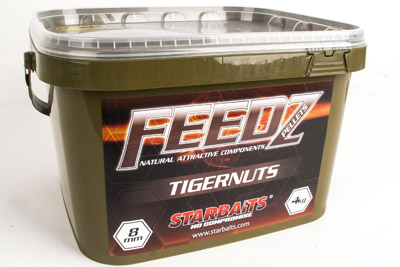 Conditionné en seau hermétique de 4 kilos.
Pelle d'amorçage fourni dans chaque seau.
Customers who bought this item also bought :