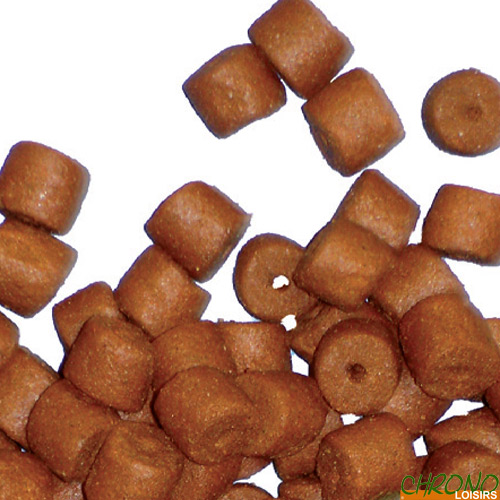 The name Big Carp has become synonymous with quality and value for money. Big Carp continues to build its reputation on the exceptional regularity and efficiency of its range. Developped by John Llewellyn and manufactured in Great Britain.
Pellets Big Carp Bio Mix Percés 800g 8mm
1
€
00
Pellets Big Carp Bio Mix Percés 800g 8mm
Une qualité sans moindre compromis, cette constante ligne directrice sur la maitrise de haut niveau, depuis longtemps connue de tous, et qui fait notre grande réputation partout à travers l'Europe, c'est ce qui fait ma fierté ! C'est bien simple. Exigez pour vous le meilleur ! Venez chez Big Carp !
Big Carp Pellets Bio Mix Percés 800g 8mm
Gavées de protéïnes et d'un complex d'attractants, la recette des pellets est très nutritive, digeste et diffusent dans l'eau un signal "nourriture" auquel les carpes ne peuvent pas résister.
Ils sont maintenant fabriqués avec un trou afin de pouvoir les passer sur un cheveu pour les pêches à roder ou pour les enfiler sur un ruban ou un fil soluble.
Réalisés à partir de Mix Bio Mix Shelfish combiné avec l'arôme/attractant Méga Salmon et d'autres additifs, ces Pellets sont très denses malgré leur petite taille.
Temps de dissolution moyen.