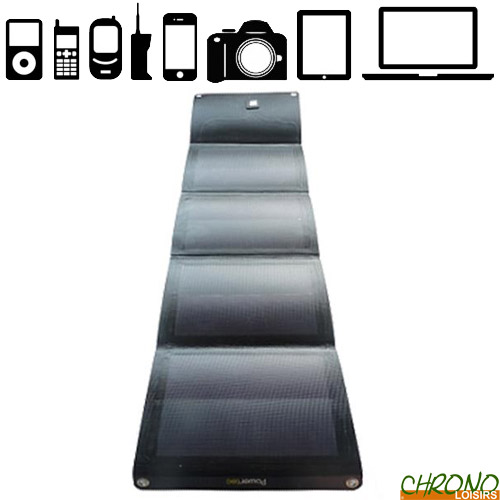 US technology, a "made in France" design. Powertec develops and manufactures portable solar chargers based on the latest "Made in USA" triple-junction soft amorphous photovoltaic cell technology... designed for the needs of the military and NASA.
PANNEAU SOLAIRE POWERTEC PT12 12V 12W
60
€
00
PANNEAU SOLAIRE POWERTEC PT12 12V 12W
Les panneaux solaires flexibles et pliables Powertec sont légers, étanches, incassables et à très haut rendement même par faible luminosité ou forte chaleur. Ils se glissent dans votre poche ou votre sac, toujours prêt à l'emploi. La large gamme 5V munie d'un port USB vous permettra de charger en un temps record tous vos appareils electroniques portables du plus petit au plus gros...
Panneau Solaire Powertec PT12 12V 12W
Flexible, incassable et imperméable ! Cette nouvelle version est désormais équipé de 4 panneaux photovoltaïques qui sont 2 fois plus grand que la précédente version à 8 panneaux.
Les chargeurs solaires PT12 12V reposent sur la toute dernière génération « made in USA » de cellules souples, étanches et incassables tout en présentant le meilleur rendement photovoltaïque au monde.
Cette large gamme a été pensée pour alimenter tous les appareils électroniques, GSM, MP3, appareil photo par une charge directe (adaptateur USB 5V ou allume cigare 12V fourni).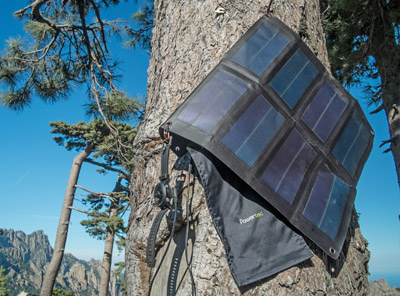 Caractéristiques
Un capteur solaire flexible, léger, ultra-mince à très haut rendement
Charge tout type de batteries et d'appareils électroniques portables
Aucun verre rigide, incassable, imperméable et résistant aux UV
Fonctionne sous diverses conditions climatiques, même à faible niveau de lumière
Une diode intégrée empêche de décharger la batterie par courant inversé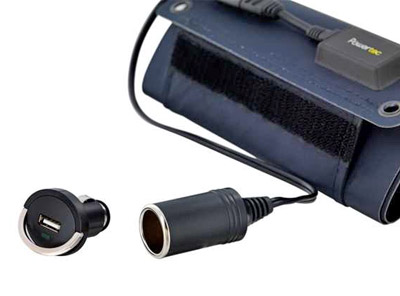 Spécifications
Voltage nominal sortie : 12V
Intensité sortie : 800 mA
Dimensions plié : 24.5cm x 16cm x 1.5cm
Garantie 3 ans
Dimensions : 24.5cm x 83cm x 1cm - Poids : 320g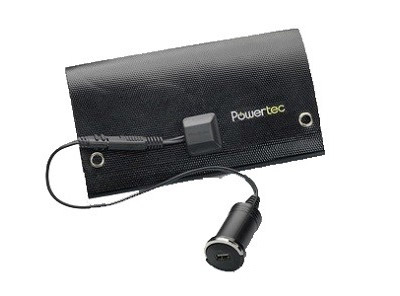 L'emballage
Désireuse de faire la preuve de sa «conscience verte», Powertec a repensé les blisters d'emballage de ses produits. Comment se débarrasser de ces blisters plastique?
Pour répondre à cette question d'actualité, la société a imaginé une cartonnette «intelligente» faite de papier PEFC et imprimé en encre végétale identifiant chaque produit et permettant toujours de le suspendre en rayon.
De quoi générer des économies de production grâce à une diminution du nombre de matériaux, une réduction du poids lors du transport et la suppression de plastique. Soit 65% de consommation de papier en moins, 60% de consommation d'eau, d'énergie et de carburant. Voilà pour l'impact écologique.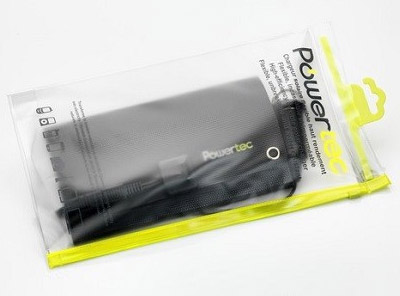 En 2012, lors du lancement de sa nouvelle gamme comprenant des produits compacts mais plus lourds, Powertec ne pouvait plus utiliser ces cartonettes ecolo mais fragile.
Vint alors l'idée de l'emballage réutilisable: une sacoche en PVC qui en découpant le crochet permettant de le suspendre dans les rayons de nos revendeurs servirait tout au long de la vie du produit (et nos panneaux sont faits pour durer trés longtemps) pour conserver et protéger tous les éléments de charge nomades...
Quand on veut, on peut et quand on peut on veut !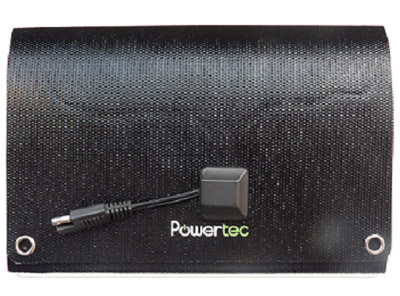 Customers who bought this item also bought :