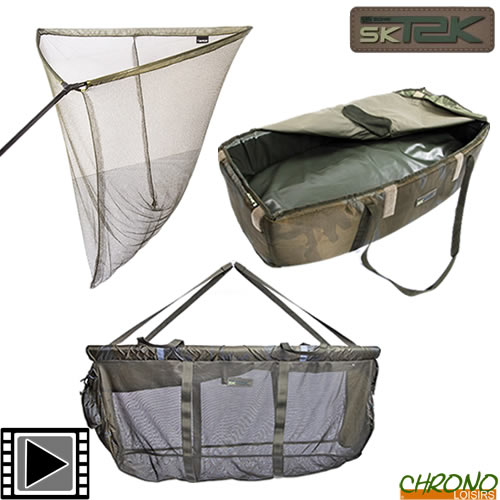 We are proud to offer Sonik products that have quickly gained a solid reputation for reliable performance and excellent value for money! Recognized worldwide, Sonik is one of the best references on the carp fishing market!
Pack No-Kill Sonik 3 pièces
20
€
70
Pack No-Kill Sonik 3 pièces
Pack No-Kill Sonik 3 pièces
Epuisette Sonik S1 42''
La qualité Sonik accessible au plus grand nombre !
Robuste et légère l'épuisette S1 ravira tous les pêcheurs désireux d'avoir une épuisette de qualité à petit budget sans négliger le bien être du poisson. Sa taille 42'' convient pour tous types de carpes, même les plus grosses.
Son manche deux parties vous apporte une compacité notable au transport et vous permet une utilisation en toute sérénité du bord comme en bateau.
Son rapport qualité prix imbattable la rend idéale pour le pêcheur à la recherche d'une seconde épuisette de qualité à prix abordable !
Manche en composite de carbone léger longueur 180cm
Bloc d'écartement compact et bras surdimensionnés pour un montage facile
Filet vert olive de profondeur moyenne
Finition noire mate et élégante avec graphismes discrets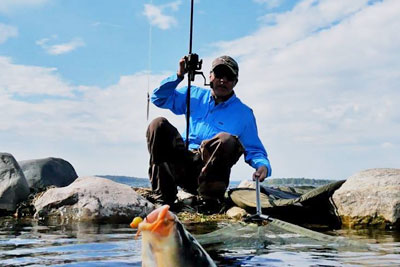 Matelas de Réception Sonik SK-TEK Unhooking Cradle
Le cradle SK-TEK est un matelas de réception robuste et sans faute.
Les parois rigides et la base amovible bien rembourrée sont tous doublés d'un matériau PVC résistant doux pour les poissons.
Grâce à son design ingénieux, le berceau Unhooking cradle est compact et facile à installer. La base de la maille est drainante et sèche rapidement et le rabat supérieur Velcro en place préserve votre prise calme et en sécurité.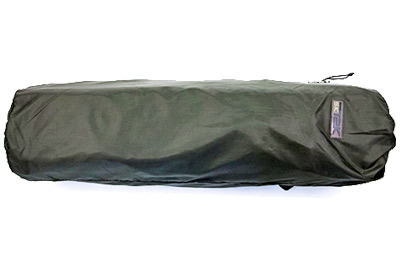 Doublure en PVC HD respectueux du poisson
Design compact pliant
Rembourrage de base extra épais
Les pattes Velcro sécurisent les parois latérales - pour une protection optimale de la carpe
Rabat de rétention calmant et protecteur avec panneau d'inspection en maille
La base en filet permet un drainage rapide de l'excès d'eau
Dimensions plié : 98cm x 25cm
Dimensions : 96cm x 52cm x 22cm
Sac de Pesée Flottant Sonik SK-Tek Weighsling Large
Disponible en grande taille, ce sac flottant à double usage est conçu comme une élingue de pesée flottante et un sac de conservation à court terme.
Les côtés et la base de la maille sont rapidement drainés et sculptés pour maintenir le poisson centralement.
Les panneaux supérieurs et latéraux sont des matériaux camouflés SK-TEK pour aider les poissons à rester calmes dans l'eau. Toutes les poignées sont doubles renforcées et le support de sangle est construit pour donner le maximum de soutien au poisson.
Il y a aussi quatre patchs réfléchissants de vision de nuit sur les flotteurs pleine longueur et avec une corde de 5m avec un adaptateur pour pique.
Ces sacs de pesée offrent tout ce dont vous avez besoin pour un pesage sûr et pratique, et une rétention à court terme.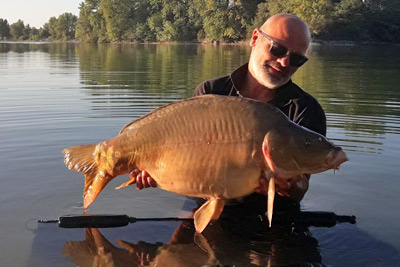 Conception légère pour un pesage facile
Fond et côtés en filet drainant rapide
Haut et extrémités camouflées pour garder le poisson calme
Grande fermeture éclair no 10 avec fermeture à glissière
Cordon de retenue de 5m avec attache pour mât tempête
Barre de tension à portée unique pour un lancement et un retrait rapides de l'eau
Double poignées et sangles renforcées
Boucles de pesée Easy-hook
Sangles de pesage à grande portée pour un meilleur équilibre
Sac de transport à cordon
Quatre bandes réfléchissantes de vision nocturne
Dimension au transport : 130cm x 10cm
Dimensions : 130cm x 40cm x 65cm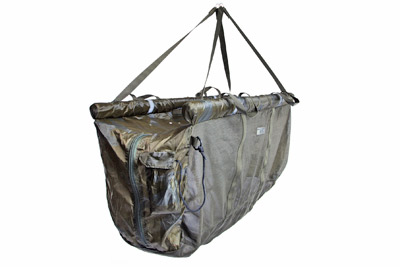 Dimensions généreuses et protection maximale du poisson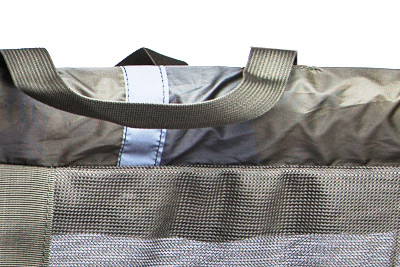 Bandes réfléchissantes pour repérage facile du sac durant la nuit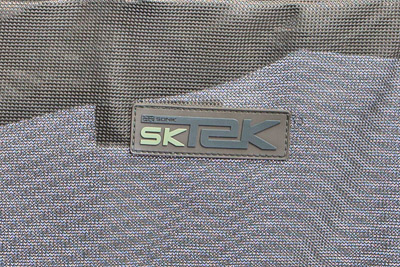 Fabriqué dans un filet drainant rapide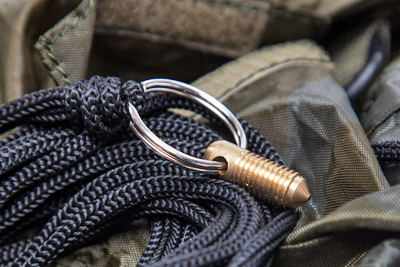 Cordon de retenue de 5m avec attache pour mât tempête
| Quantity | Ref | Name | + |
| --- | --- | --- | --- |
| 1 x | 212624 | Epuisette Sonik S1 42'' | |
| 1 x | 212573 | Matelas de Réception Sonik SK-TEK Unhooking Cradle | |
| 1 x | 212575 | Sac de Pesée Flottant Sonik SK-Tek Weighsling Large | |
Customers who bought this item also bought :