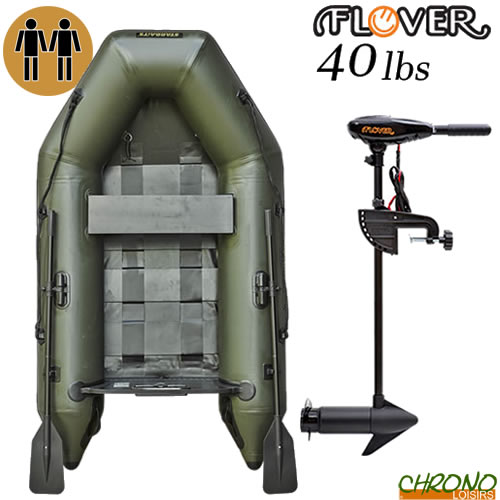 The development of new products still remains the spearhead of Starbaits, as required by its leadership position. Thanks to this "uncompromising" innovation in terms of labor and time, Starbaits products take the best podium places and pass the most demanding carpist tests all over Europe.
Pack Navigation Starbaits Freeway G2 230 Flover TG 40lbs
149
€
00
Pack Navigation Starbaits Freeway G2 230 Flover TG 40lbs
Pack Navigation Starbaits Freeway G2 230 Flover TG 40lbs
Bateau Gonflable Starbaits Freeway G2 230 Plancher Lattes
Les bateaux Freeway ont été conçus pour être mis en œuvre rapidement.
Ne nécessitant pas d'installation de plancher puisqu'ils sont dotés de larges lattes en bois haute résistance, les Freeway possèdent cependant la même charte de qualité que tous les bateaux Starbaits.
Cette version G2 bénéficie d'une nouvelle toile vert kaki, encore plus discrète !
longueur intérieure : 151cm
longueur totale : 230cm
largeur intérieure : 60cm
largeur totale : 131cm
diamètre des boudins : 36cm
nombre de chambres : 3
poids net : 31kg
hauteur du tableau arrière : 38cm
puissance moteur maxi : 3kW /4HP
poids en charge maxi : 350kg /772lbs
nombre de passagers maxi : 2

Anneau d'accroche inox à l'avant
Moteur Electrique Carp Design Flover TG 40lbs
Léger, puissant et efficace ! Tels sont les 3 mots qui pourraient décrire au mieux cette série.
Fort de son expérience dans le domaine du bateau pneumatique, Carp Design propose cette année une nouvelle gamme de moteurs électriques, spécialement conçus pour répondre aux attentes des carpistes.
Grâce aux dernières technologies en matière d'électronique, les Flover TG fonctionnent plus longtemps que d'autres moteurs avec une batterie de capacité équivalente.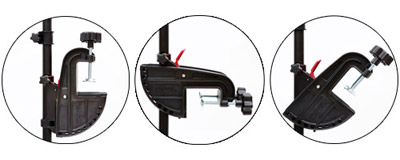 Son boîtier de commande est équipé d'une rampe de 9 diodes qui indique le niveau de charge de la batterie afin de vous éviter de mauvaises surprises lorsque vous êtes sur l'eau. Pour un aspect pratique, le manche de commande est télescopique (extensible de 14cm) pour plus de confort lorsque vous naviguez.
Les Flover TG possèdent une gâchette située proche du support moteur qui permet de faire basculer le moteur d'une simple pression (10 positions), alors qu'une bague à vis présente sur le bras vous permettra de régler la profondeur d'immersion de l'hélice.
Ils fonctionnent avec une batterie de 12V (batterie non fournie) et sont disponibles en 3 puissances différentes (33lbs, 40lbs et 55lbs) afin de pouvoir répondre à tous les besoins et s'adapter au mieux à chaque type d'embarcation.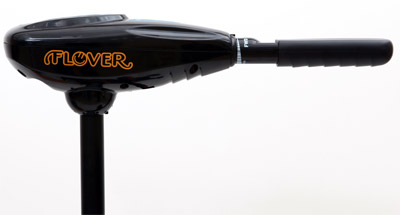 Les câbles d'alimentation sont munis d'anneaux qui faciliteront le raccordement aux cosses rapides de votre batterie (batterie non fournie). Pour un usage optimal, nous vous recommandons d'utiliser une batterie marine (décharge lente de minimum 100AH) et surtout de vous équiper d'un gilet de survie.
Les tests effectués sur cette version 40lbs nous ont permis de mesurer les autonomies suivantes avec une batterie* de 100AH déchargée à hauteur de 85% :
Vitesse 1 : 7h30
Vitesse 2 : 5h51
Vitesse 3 : 3h45
Vitesse 4 : 2h46
Vitesse 5 : 1h52
*batterie marine décharge lente chargée à 100 %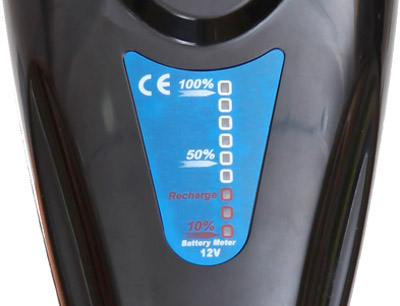 Caractéristiques techniques :
Voltage : 12V
Ajustement de la profondeur : collier de serrage
Puissance maxi : 40lbs/18.1kg
Type d'hélice : 2 pales
Nombre de vitesse avant : 5
Nombre de vitesse arrière : 3
Équivalence de puissance avec un moteur thermique : 0.64HP
Batterie conseillée : 100HA décharge lente
Indice d'étanchéité : IP65
Poids maxi de l'embarcation : 1100kg
Puissance : 480W
Ampérage : 36A/40A
Type d'arbre : aluminium
Longueur de l'arbre : 85cm
Poids : 7.8kg
Garantie : 2 ans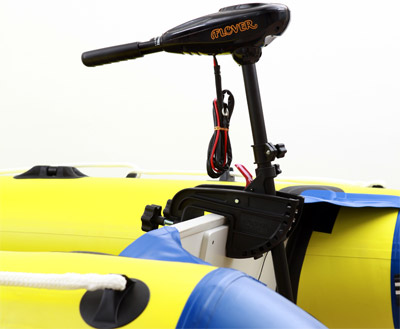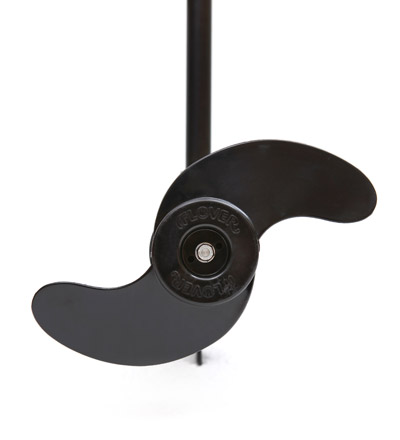 | Quantity | Ref | Name | + |
| --- | --- | --- | --- |
| 1 x | 219243 | Bateau Gonflable Starbaits Freeway G2 230 Plancher Lattes | |
| 1 x | 219269 | Moteur Electrique Carp Design Flover TG 40lbs | |
Customers who bought this item also bought :