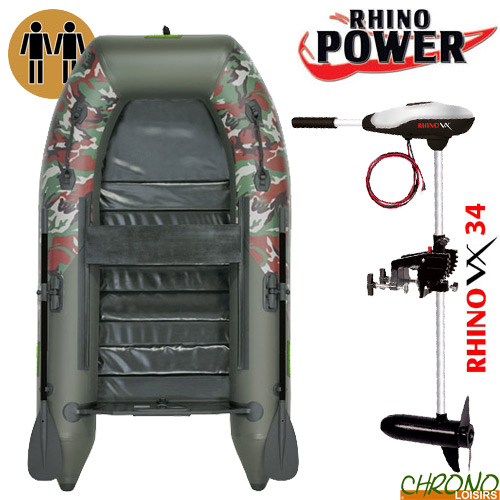 The Pelzer brand makes it a point of honor to offer robust, reliable and functional products, so that each session brings you even more pleasure and success! We are proud to offer you Pelzer products exclusively on the French market! And to all European carpanglers !
Pack Navigation Pelzer PZ235 Rhino VX 34lbs
289
€
00
Pack Navigation Pelzer PZ235 Rhino VX 34lbs
Pack Navigation Pelzer PZ235 Rhino VX 34lbs
Bateau Gonflable Pelzer Executive PZ 235
L'évolution de la pêche à la carpe pousse de plus en plus de carpistes à être extrêmement mobiles et à aller pêcher sur des postes inaccessibles du bord.
Afin de proposer aux carpistes un produit fiable et robuste, nous avons combiné les nombreuses années d'expérience de Markus Pelzer au meilleur fabriquant de bateaux pneumatiques du marché afin de vous proposer le bateau Executive PZ 235.
Robuste, sécurisant et bien pensé, il est réalisé dans une toile PVC de 0,7mm d'épaisseur et a été doublé sur les zones les plus sollicitées pour vous garantir une robustesse accrue à l'épreuve du temps.
Tous les raccords sont collés grâce à un processus de soudure par ultrasons et le pourtour du bateau est équipé d'une bande caoutchoutée épaisse.
Extrêmement stable, il bénéficie d'une banquette réglable, d'un plancher à lattes, d'une attache inox sur la proue, de deux poignées de type « corde » sur l'avant, de dames de nage robustes, d'une planche arrière avec support moteur renforcé et d'une superbe finition olive green/camou du plus bel effet.
Il est livré complet dans un sac de transport robuste avec une pompe à pied et un kit de réparation.
Fabrication en toile épaisse vert olive/camou de 0.7mm d'épaisseur
Tableau arrière solide pour l'utilisation de moteur électrique/thermique (jusqu'à 2.2cv)
Banc fourni réglable en longueur
Ultra stable
Fourni avec son jeu de rames noires
Rames de forme arrondie
Point d'ancrage inox sur la proue
Plancher composé de 4 lattes en bois marine
Bandes de renfort latérales pour plus de robustesse
Doubles valves de gonflage
Capacité de chargement maximal de 200kg
Norme ISO 6185 – Catégorie C
Encombrement : 100cm x 60cm x 30cm
Dimensions extérieures : 235cm x 134cm x 48cm – Poids : 27kg

Pompe à pied fournie.

Kit de réparation fourni.

Sac de transport robuste fourni.
Moteur Rhino VX 34lbs
ELECTRIC OUTBOARD MOTOR
Pour ceux qui ne veulent plus être à la traîne !
Rhino VX, un moteur à toute épreuve ! Encore amélioré, revoilà l'un des moteurs hors-bord électriques les plus puissants du marché. Grâce à une consommation électrique optimisée, le Rhino VX fonctionne plus longtemps avec une batterie de capacité équivalente.
Le changement de vitesse (5 en marche avant et 2 en marche arrière) et la direction se font au moyen de la poignée télescopique. Il se relève par simple pression sur un bouton et la profondeur de plongée de l'hélice dans l'eau est réglable en continu, de même que la poussée de l'hélice.
Affichage de contrôle de la charge. Rhino VX est un moteur hors-bord électrique très facile à utiliser et d'une fiabilité absolue. Il sera le partenaire indéfectible de milliers d'adeptes de la pêche en bateau.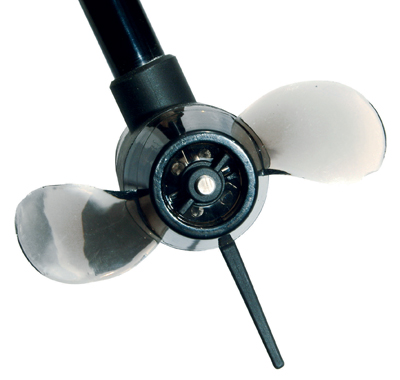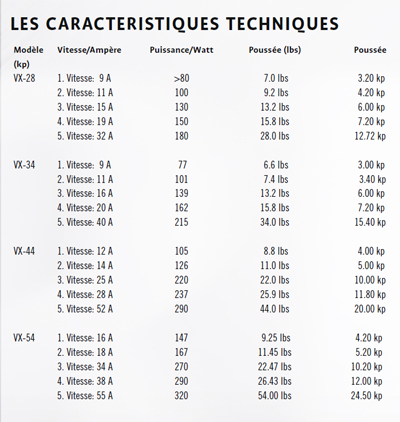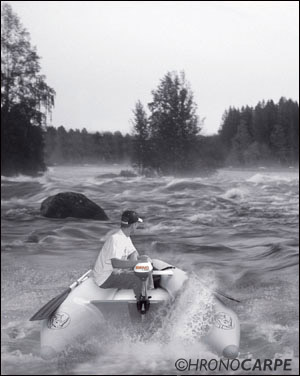 | Quantity | Ref | Name | + |
| --- | --- | --- | --- |
| 1 x | 219208 | Bateau Gonflable Pelzer Executive Plancher Lattes PZ 235 | |
| 1 x | 219019 | Moteur Rhino Electrique VX 34lbs | |
Customers who bought this item also bought :