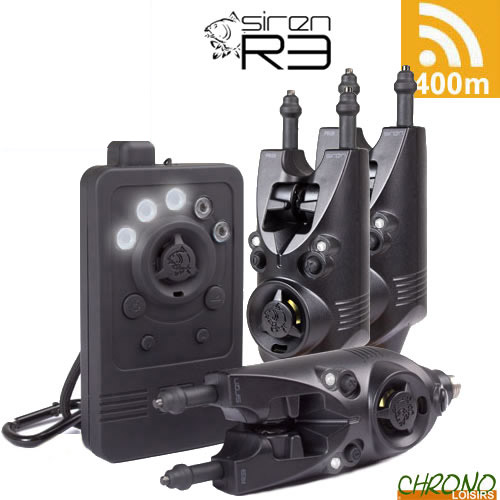 For the purchase of this item, discover your gift !
Today Nash is the largest brand dedicated to carp fishing, translating into high quality products the desires and needs of fishermen, a leading brand in the UK as well as in Europe and around the world for carp anglers from 32 different countries! Nash: Innovators from the beginning.
Pack Nash Centrale Siren R3 + 3 Détecteurs R3 Clear
205
€
96
Notify me when this item will be back in stock
Pack Nash Centrale Siren R3 + 3 Détecteurs R3 Clear
Pack Nash Centrale Siren R3 + 3 Détecteurs R3 Clear
Quand un Siren R3 retentit vous êtes averti d'une touche comme jamais auparavant. Établissant de nouvelles normes, la technologie de la puce de détection intelligente du R3 élimine les fausses touches, vous donnant ainsi de véritables précisions sur l'activité des poissons sur votre spot.
Détecteur Nash Siren R3 Clear
Le principe repose sur une avancée révolutionnaire basée sur le changement de vitesse dans le mouvement de la ligne.
Le Siren R3, avec ses systèmes de détection intégrés, met fin aux bips intempestifs des herbes en dérivation ou du courant. Le Siren R3 ne retentit que lorsqu'un poisson se pique au bout de votre ligne.
Vous ne serez plus dérangé lorsque le temps change et que le vent se lève ou lorsque le courant de la rivière s'accélère. Avec ce détecteur chaque bip ne laisse plus place au doute.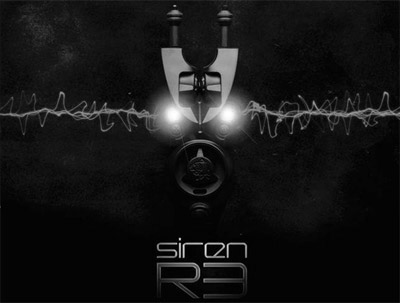 Le meilleur de la détection combiné à des performances extrêmes à longue distance et qui dépassent largement la concurrence. Avec une centrale standard, s'éloigner de ses cannes à plus de 400 mètres devient un jeu dangereux surtout si la berge est encombrée.
Quel que soit l'environnement de votre poste de pêche, que ses environs soient encombrés ou que des obstacles bloquent les signaux les plus faibles, celui du détecteur Siren R3 surpassera tous les autres.
Le Siren R3 est une véritable révolution - reliant le pêcheur et la carpe comme jamais auparavant.
Remarque : La portée peut varier considérablement en fonction des conditions atmosphériques.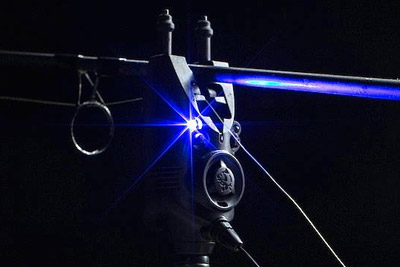 Contrôle de la sensibilité breveté utilisant une puce de détection intelligente

Pack composé de 3 détecteurs clear

Performances de pointe à distance
Touche "mute "
Boîtier avec joints d'étanchéité
Fil d'acier de 3/8 de BSF inoxydable
Volume et tonalité réglables
LED haute visibilité
Garde de ligne intégré
Raccordement de sortie en fibre optique pour les indicateurs Nash Siren Optics
Snag ears amovibles et caoutchoutés
LED bleues, rouges, vertes ou blanches
Batterie très longue durée
Signal de faiblesse de la batterie
Livré avec housse de protection en PVC
Alimenté par une pile CR 2 - 3V (non fournie)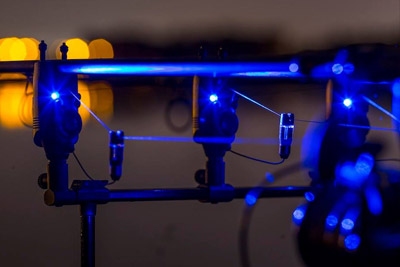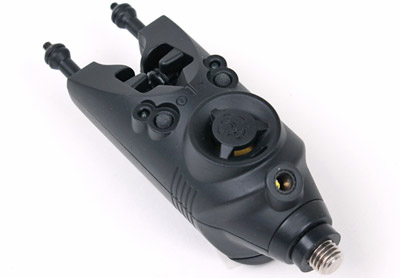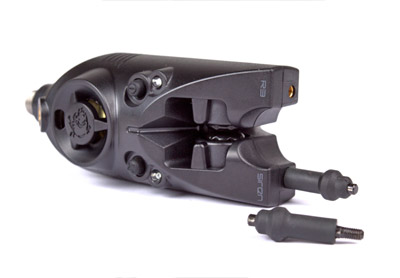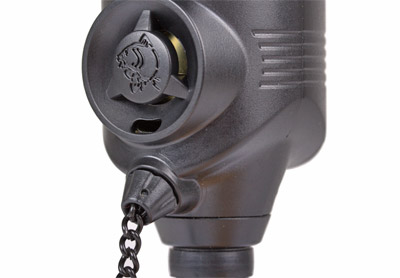 Centrale Nash Siren R3
La central sans fil R3 retranscrit à la perfection et instantanément le signale envoyé depuis votre détecteur à la moindre touche que soyez abrité par votre biwy ou votre parapluie la nuit ou par mauvais temps ou que le récepteur soit simplement rangé dans votre poche.
Avec sa reproduction exacte de la tonalité et de la couleur de LED de chacun de vos détecteurs, vous êtes assuré de ne manquer aucune touche et vous pouvez pêcher en toute confiance sans avoir à regarder vos cannes à chaque instant.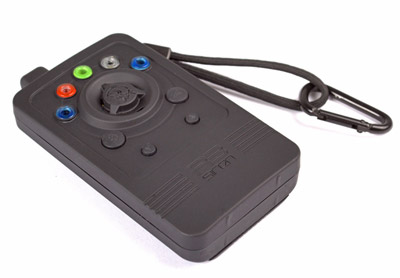 Testé à plus de 400 mètres, vous pouvez avoir la certitude que le signale entre vos détecteurs et votre central sans fil sera très difficilement perturbé par un éventuel "obstacle" ce qui ne fera qu'augmenter votre tranquillité d'esprit et votre confiance en votre pêche.
Doté de fonctions vous permettant de personnaliser le paramétrage de de détection des touches, vous pouvez ainsi remettre à jour les réglages et inter changer les détecteurs sans risquer de vous embrouiller l'esprit.
Cette centrale a également été conçue pour vous faire profiter des fonctions suivantes : antivol, mode vibreur, sourdine, alerte de faible de niveau de la batterie ainsi que d'une fonction spéciale vous permettant d'être alerté des touches de vos compagnons de pêche pêchant avec les détecteurs R3 afin de venir leur prêter main forte en cas de combat.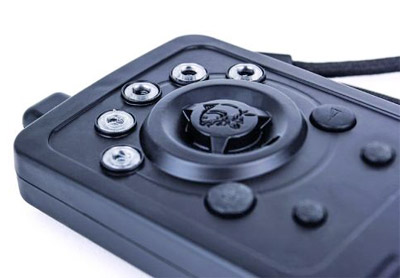 Performances longue distance assurées
Reproduction exacte de la tonalité de chaque détecteur
Adaptée pour pêcher avec quatre détecteurs R3
Cinquième canal de détection possible pour surveiller les cannes des amis (jusqu'à30)
Alarme antivol
Volume réglage
Fonctions vibreur et silencieux
Lentilles de couleurs interchangeables
Cordon et mousqueton de sécurité inclus
Fonctionne avec une pile 3v CR123A non fournie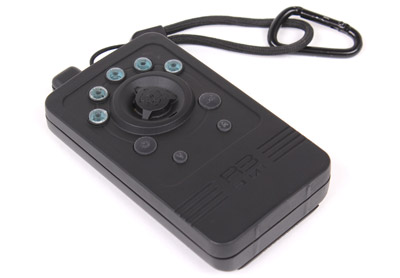 | Quantity | Ref | Name | + |
| --- | --- | --- | --- |
| 3 x | 203698 | Détecteur Nash Siren R3 | |
| 1 x | 203704 | Centrale Nash Siren R3 | |
Customers who bought this item also bought :