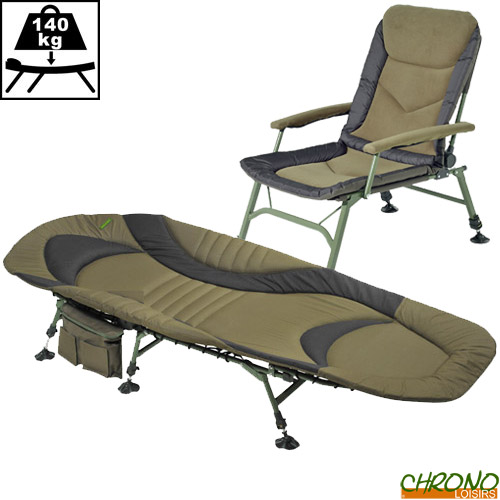 The Pelzer brand makes it a point of honor to offer robust, reliable and functional products, so that each session brings you even more pleasure and success! We are proud to offer you Pelzer products exclusively on the French market! And to all European carpanglers !
Pack Bed Level Chair Pelzer Executive Compact Boss
24
€
90
Pack Bed Level Chair Pelzer Executive Compact Boss
Pack Bed Level Chair Pelzer Executive Compact Boss
Bed Chair Pelzer Executive Compact II 6 pieds
Confortable et extrêmement robuste, le bed chair Executive II offre un grand matelas tout en conservant un faible poids ce qui le rend aussi bien idéal pour des sessions courtes ou longues.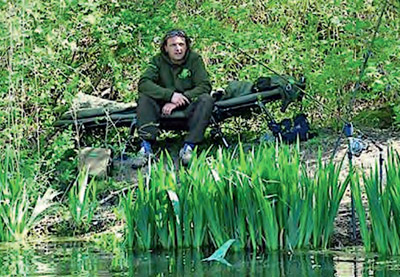 Épais rembourrage hautement isolant
Matelas imperméabilisé par traitement hydrofuge
Rebord haut pour un confort accru
Construction robuste grâce à la présence de 6 pieds
Pieds équipés de coupelles anti-boue montées sur rotule
Cadre et pieds bénéficiant d'un coating vert propre à Pelzer
Élastique de soutien sur-dimensionné avec traitement anti UV
Pieds réglables : 30-38cm
Réglage aisé du dossier grâce à la molette en Nylon
Matériaux : 80% polyester 500D, 10% néoprène et 10% EVA
Dimensions : 200cm x 70cm – Poids : 7.9kg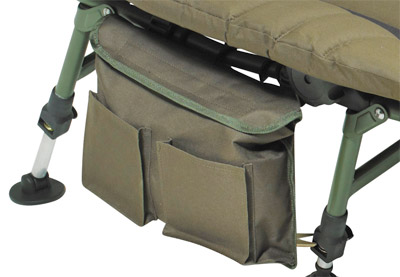 Organiseur livré avec le bed chair.
Level Chair Pelzer Executive Boss
Un level chair pour les vrais hommes et les grands gabarits jusqu'à 150kg !
Ce fauteuil extra large a de nombreux détails de matelassage aux bons endroits.
Le siège et le dossier sont très confortables et assurent un confort d'assise maximum. Ces deux éléments sont aussi recouverts par une laine polaire douce qui, en plus de vous tenir chaud durant les froids mois d'hiver, est très jolie et très confortable.
Les accoudoirs en aluminium sont recouverts de housses en polaire amovibles.
Le dossier est entièrement ajustable pour régler le fauteuil à votre convenance !
De même, les pieds peuvent être ajustés en hauteur et vous assurent un maximum de stabilité quel que soit le terrain.
Supporte jusqu'à 150kg
Très confortable
Matelassage recouvert de laine polaire, toucher doux
Accoudoirs avec housses
Matériaux : 80% Polyester 500D, 10% néoprène, 10% EVA
Dimensions : Surface d'assise : 60cm x 60cm - Dossier : 68cm x 59cm - Hauteur du siège : 38cm/45cm
| Quantity | Ref | Name | + |
| --- | --- | --- | --- |
| 1 x | 216561 | Level Chair Pelzer Executive Boss | |
| 1 x | 216437 | Bed Chair Pelzer Executive Compact II 6 pieds | |
Customers who bought this item also bought :