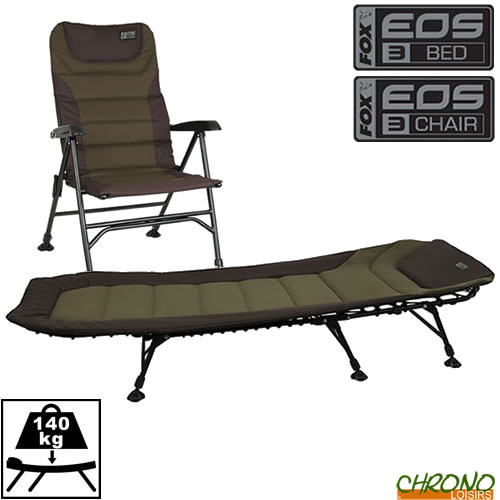 Fox is the largest distributor of specialized fishing tackle for carp. Who are the carp anglers who have never heard of products such as Swingers, FOX box systems, Microns. This is proof of a permanent desire for innovation and progress policy, both in design and in product development.
Pack Bed Level Chair Fox EOS 3 Wide
29
€
90
Pack Bed Level Chair Fox EOS 3 Wide
Pack Bed Level Chair Fox EOS 3 Wide
Bed Chair Fox EOS 3 Wide 6 pieds
Le plus large des trois nouveaux modèles EOS, lit d'entrée de gamme qui offre un exceptionnel rapport qualité/prix.
Idéal pour les débutants, les jeunes pêcheurs ou ceux qui veulent limiter leur budget mais exigent la qualité Fox.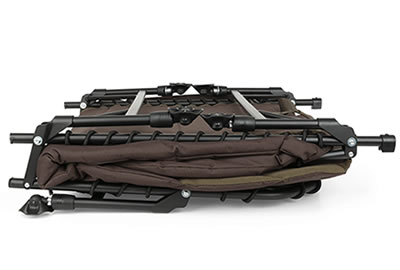 Combinaison de coloris kaki et kaki foncé
Cadre sans molettes pour optimiser la surface de couchage
Conception en surface plane avec matelas mousse épais et confortable
Six pieds extensibles avec coupelles à rotule pour les terrains inégaux
Système de sangle avec clip permet de replier le lit à plat y compris avec un duvet
Hauteur : mini 32cm, maxi 44cm
Replié : 89 x 100x 21cm
Tissu externe principal 100% polyester, Rembourrage 100% polyuréthane
Dimensions : 220 x 100cm - Poids : 13.75kg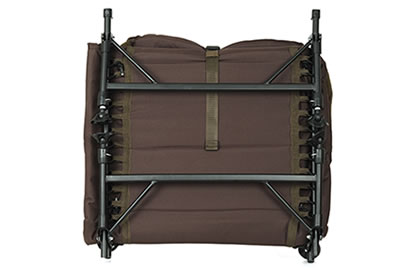 Level Chair Fox EOS 3 Wide
Les plus grand des trois modèles de la gamme EOS, avec une esthétique contemporaine et un confort encore amélioré pour un rapport qualité / prix optimal.
Combinaison de coloris kaki et kaki foncé
Dossier réglable
Accoudoirs confortables
Doublure matelassée
Se replie facilement
Pieds avant réglables
Coupelle à rotule sur chaque pied
Hauteur 40 - 51cm
Tissu externe principal 100% polyester, matelassage 100% polyuréthane
Dimensions : 53cm (largeur) x 41cm (profondeur d'assise) x 64cm (hauteur du dossier) - Poids : 5.7kg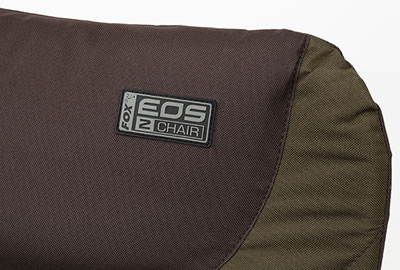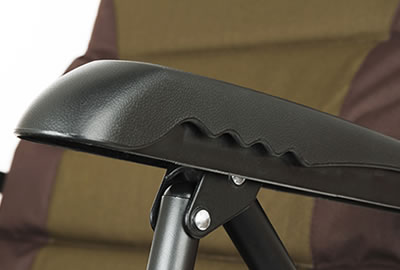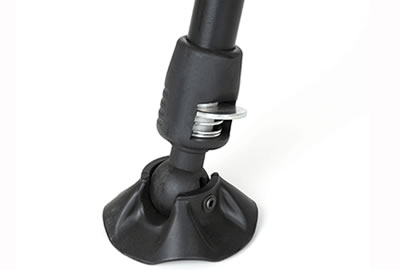 | Quantity | Ref | Name | + |
| --- | --- | --- | --- |
| 1 x | 216698 | Bed Chair Fox EOS 3 Wide 6 pieds | |
| 1 x | 216701 | Level Chair Fox EOS 3 Wide | |
Customers who bought this item also bought :