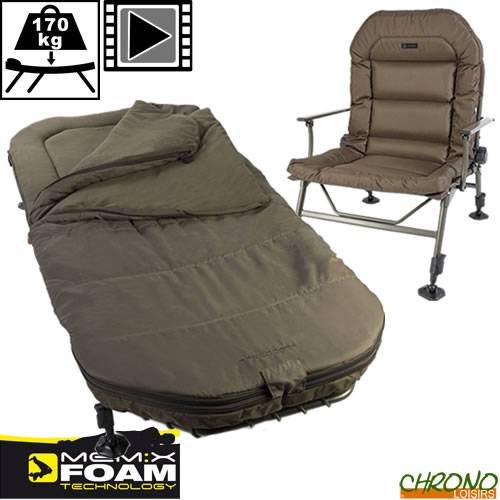 Avid is trying to rethink carp fishing. Do not expect to see mountains of products already seen elsewhere. All the products under development undergo rigorous tests by some of the best fishermen of this company to develop the tools perfectly adapted to the needs of Carp anglers of tomorrow.
Pack Bed Level Chair Avid Carp Benchmark System A-Spec
89
€
00
Pack Bed Level Chair Avid Carp Benchmark System A-Spec
Pack Bed Level Chair Avid Carp Benchmark System A-Spec
Bed chair Avid Carp Benchmark Memory Foam System 6 pieds
Le bed chair à mousse mémoire Benchmark d'Avid Carp établit une nouvelle norme en matière de confort.
Le système comprend un sac de couchage à quatre couches et quatre saisons qui peut être retiré complètement du lit si nécessaire.
Pendant les mois les plus chauds, le pêcheur peut dormir sous la couche supérieure, plus mince, tandis qu'en hiver, il peut dormir sous la couche inférieure, ce qui offre plus de chaleur et de protection contre les éléments.
Le Benchmark Memory Foam System comprend un système complet de soutien de la région lombaire, sous un matelas en mousse à mémoire très confortable.
Aucun autre matelas sur le marché ne se rapproche de la mousse à mémoire de forme en termes de confort et de qualité.
Les systèmes de mousse à mémoire de forme Benchmark et Benchmark X sont dotés de deux charnières en acier renforcé qui vous permettent de ranger votre système sans avoir à retirer le sac de couchage.
Ces charnières aident également à offrir une surface de couchage totalement plate, qui offre un maximum de confort.
Une sangle de sécurité solide est utilisée pour sécuriser le lit pendant le transport et trois jambes stratégiquement placées offrent six positions de soutien, ce qui permet une répartition uniforme du poids et une bonne nuit de sommeil.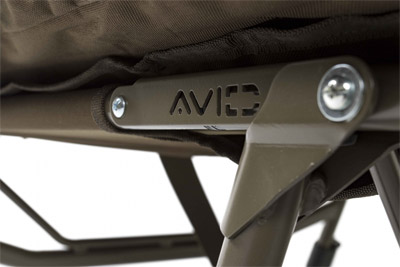 Système bed chair avec duvet intégré
Matelas à mémoire de forme
Structure Flat
Très confortable
6 pieds
Maintien lombaire
Dimension fermé: 100cm x 85cm x 35cm
Dimension : 210cm x 85cm x 40-50cm - Poids: 14kg
Un bed system compact au transport
Soutien lombaire
Modulable en fonction des besoins
Duvet amovible
Pieds réglables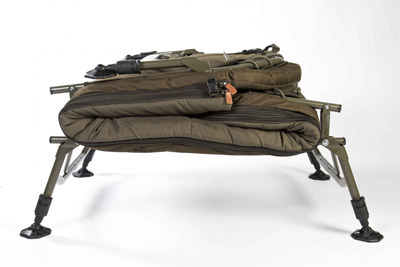 Level Chair Avid Carp A-Spec
La chaise A-Spec est le choix idéal pour votre session, qu'elle soit longue ou courte, grâce à son design à la fois confortable et compact.
Doté d'un matelas en mousse kaki super épais, le fauteuil A-spec vous gardera à l'aise pendant des heures.
Conçu avec un cadre large et une hauteur de dossier réduite, le fauteuil A-Spec est facile à transporter et convient à toutes les situations de pêche.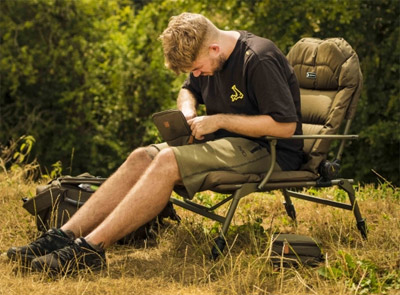 Assez petit pour les séances de jour mais assez confortable pour une semaine, le fauteuil A-Spec couvre tous vos besoins.
La structure légère en aluminium vert kaki comprend également un système d'inclinaison en plusieurs points et des accoudoirs, faisant de la chaise A-Spec la seule chaise dont vous ne saurez vous passer.
Dimensions : 90cm x 63cm x 65cm - Poids : 7.2kg
Encombrement : 22cm x 68cm x 75cm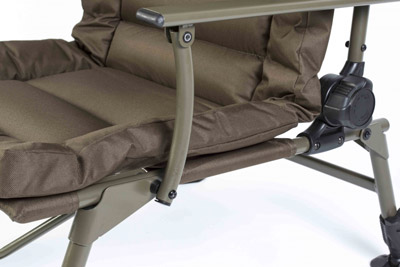 Accoudoirs confortables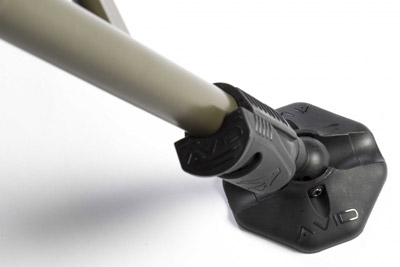 Coupelle anti-boue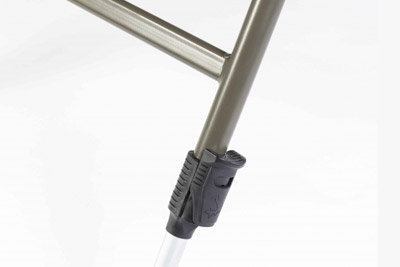 Système Rock-Steady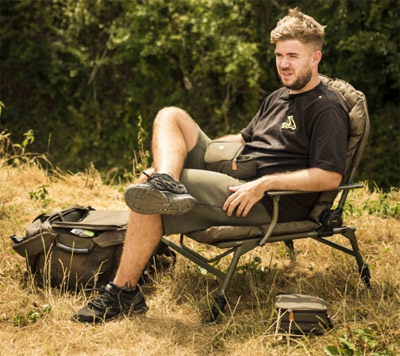 Ultra confortable
| Quantity | Ref | Name | + |
| --- | --- | --- | --- |
| 1 x | 216596 | Bed chair Avid Carp Benchmark Memory Foam System 6 pieds | |
| 1 x | 216659 | Level Chair Avid Carp A-Spec | |
Customers who bought this item also bought :