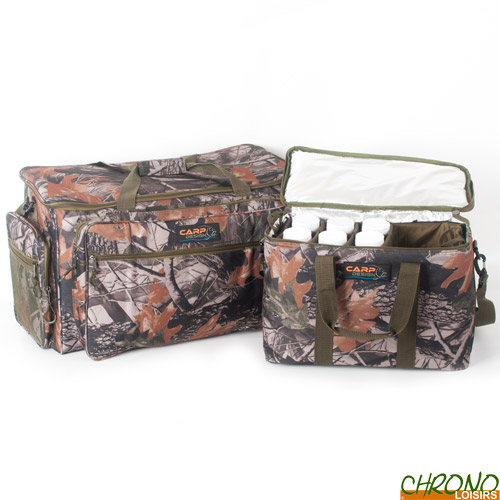 Inspired by current trends and the needs of modern carp anglers, Carp Design is a rising brand which aims to bring a new vision of carp fishing tackle.
Pack Bagagerie Carp Design Camo Line 2 pièces
22
€
90
Pack Bagagerie Carp Design Camo Line 2 pièces
Pack Bagagerie Carp Design Camo Line 2 pièces
Carp Design vous propose une bagagerie camouflage inédite aux motifs très réalistes, qui soigne le souci du détail et intègre les éléments de végétation les plus couramment rencontrés au bord de l'eau. En plus de l'aspect esthétique, un soin particulier a été apporté à cette gamme afin de la rendre la plus pratique et robuste possible dans le but de répondre aux attentes des carpistes d'aujourd'hui.
Sac Carryall Carp Design Camo Line L
Pièce maîtresse de la bagagerie, ce sac carryall sera l'allié parfait de tous les carpistes. Grâce à ses dimensions généreuses, il vous permettra de transporter une grande quantité de matériel lors de vos grosses sessions.
Il est doté d'un grand compartiment principal et de 3 poches externes qui vous permettront un accès rapide aux accessoires qu'elles contiennent. Sa grande poche frontale vous permettra d'y loger une grande boîte à accessoires afin de vous permettre d'avoir l'essentiel sous la main sans avoir à fouiller dans le compartiment principal du sac.
Les poches externes latérales sont elles-mêmes équipées d'une poche filet alors que la poche frontale est équipée d'un compartiment supplémentaire zippé.
Les matériaux utilisés pour sa conception offrent une tenue naturelle du sac (contrairement à certains sacs carryall « souples ») ce qui offre un avantage indéniable pour l'organisation et le stockage de votre matériel.
Côté commodité, il possède une sangle de transport matelassée réglable et amovible ainsi qu'une poignée matelassée munie d'une attache Velcro.
Motif camouflage exclusif
Réalisé en Polyester 600D
Rembourrage épais
Fermetures éclair sur-dimensionnées
Fond renforcé étanche équipé de patins en caoutchouc
Poignée de transport matelassée
Sangle de transport matelassée réglable et amovible
Languettes de fermeture éclair ergonomiques et robustes
Poche frontale + deux poches latérales externes
Poches supplémentaires sur les poches externes
Coutures renforcées
Logo Carp Design caoutchouté
Dimensions : 60cm x 29cm x 35cm (compartiment principal) – 50cm x 7cm x 32cm (poche frontale)
Sac à Booster Carp Design Camo Line Isotherme + 6 pots
Destiné au stockage et au transport de vos appâts, ce sac est doté d'une doublure isotherme conçue pour limiter les chocs thermiques (cela évite les problèmes de condensation dans les pots et les sacs de bouillettes lorsqu'ils sont exposés à la chaleur).
Le sac est composé d'un grand compartiment principal qui peut recevoir jusqu'à 8kg de bouillettes et d'un bac souple compartimenté qui vous permettra de stocker et d'organiser vos pop-ups, boosters ou autres appâts destinés à l'eschage.
Le bac souple est maintenu en place via un système de bande Velcro et est fourni avec 6 pots hermétiques.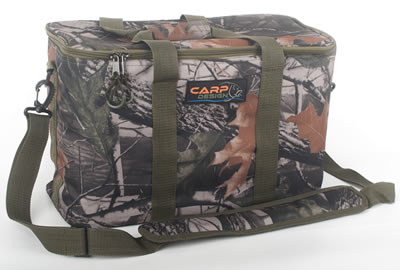 Motif camouflage exclusif
Réalisé en Polyester 600D
Doublure isotherme
Rembourrage épais
Fermetures éclair sur-dimensionnées
Poignée de transport matelassée
Sangle de transport matelassée réglable et amovible
Languettes de fermeture éclair ergonomiques et robustes
Fourni avec 6 pots hermétiques
Bac souple de stockage amovible
Coutures renforcées
Logo Carp Design caoutchouté
Dimensions : 42cm x 20cm x 30cm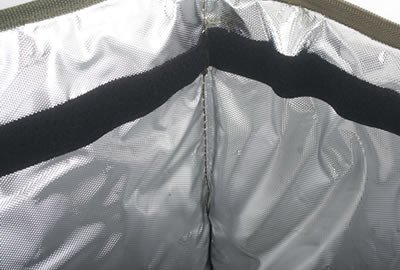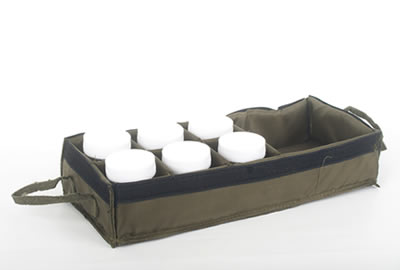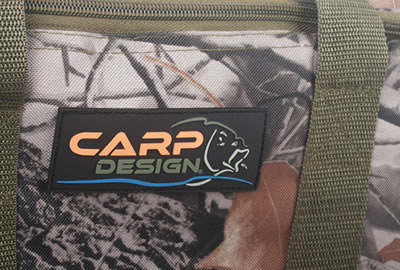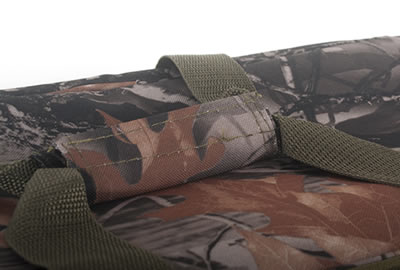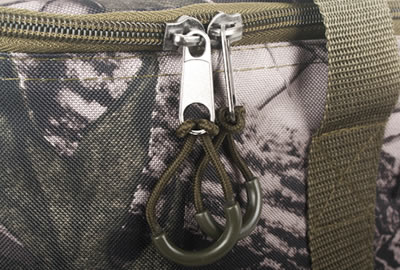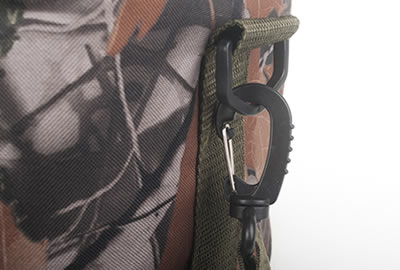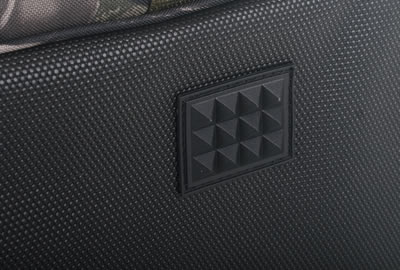 | Quantity | Ref | Name | + |
| --- | --- | --- | --- |
| 1 x | 225630 | Sac Carryall Carp Design Camo Line L | |
| 1 x | 225627 | Sac à Booster Carp Design Camo Line Isotherme + 6 pots | |
Customers who bought this item also bought :