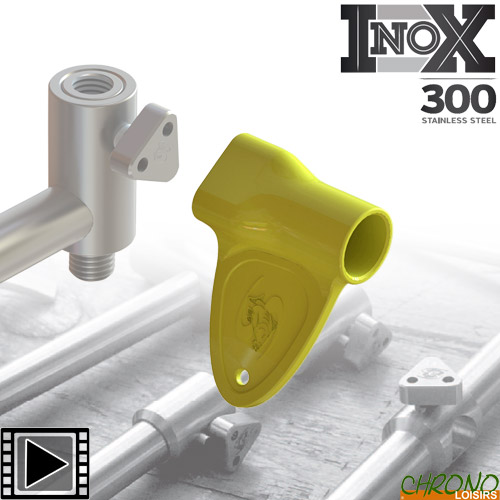 Carp Spirit propose operational and durable carp products. Meet the complete range of braids, luggage, bed and level chairs, shelters and bite indicators.
Outil Carp Spirit Inox 300 Key Tool 2 en 1
0
€
50
Outil Carp Spirit Inox 300 Key Tool 2 en 1
La gamme INOX 300 de Carp Spirit est l'aboutissement de plus de 2 ans de conception, de développement et de tests par le Team Carp Spirit. Conçue complètement à partir de 0 en utilisant le procédé CAD (Computer Aided Design), cette large gamme couvre l'ensemble des besoins du pêcheur de carpes.
Elle est entièrement usinée dans un acier inox de très haute qualité et est conçue pour durer et être utilisée durant des années sans problèmes. Vous trouverez dans cette gamme des produits avec un design et des caractéristiques innovantes comme le système quick release (QR) "Pill" et également des produits totalement uniques comme le Deck Stand 2 en 1 et les stabilisateurs simple et double.
Qualité, innovation et conception, voici les caractéristiques de la nouvelle gamme Inox 300 de Carp Spirit.
Outil Carp Spirit Inox 300 Key Tool 2 en 1
Usiné en ABS très résistant, l'outil "clé 2 en 1" est parfait pour serrer et ou dévisser nos vis anti-perte de la gamme 300 Inox.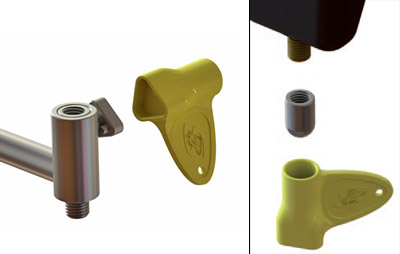 Cet outil sera particulièrement utile durant les journées humides ou les matinées glaciales. Sur la plus petite face se trouve un second outil adapté au QR "Pill" et il permettra de serrer ou dévisser celui-ci.
De taille compacte et en coloris jaune pour être visible plus facilement. Vendu à l'unité.
Customers who bought this item also bought :