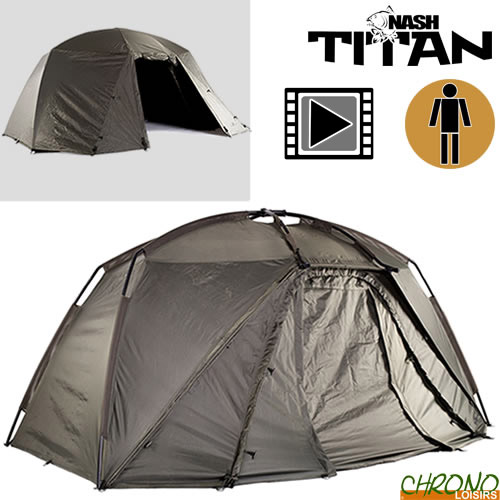 Today Nash is the largest brand dedicated to carp fishing, translating into high quality products the desires and needs of fishermen, a leading brand in the UK as well as in Europe and around the world for carp anglers from 32 different countries! Nash: Innovators from the beginning.
Nash Titan Hide XL 1 man (Full Options)
91
€
96
Nash Titan Hide XL 1 man (Full Options)
Nash Titan Hide XL 1 man (Biwy + Overwrap + Waterproof front + Groundsheet)
Nash Titan Hide XL 1 man Biwy
The world beating compact Titan Hide just grew up! Replicating the leading rigid frame shelter choice for the hardcore but adding greater floorspace, headroom, rear vents, visibility and coverage the Titan Hide XL brings speed, strength and lightweight convenience to the session carper.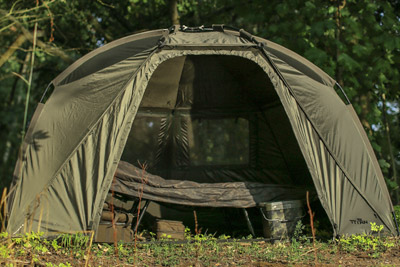 New for 2019 the Hide XL boasts an innovative internal mesh roof, secured with fast fit toggles and elastics, preventing condensation drip from the ceiling of the Hide directly above a bedchair. The mesh roof can be left in place while the Hide XL is packed away or removed for high summer conditions.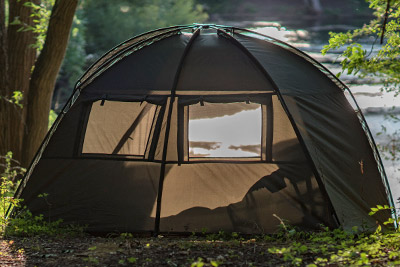 Accommodating Wide and even Emperor Sleep Systems with ease without touching the sides, and still leaving plenty of room for your luggage and session comfort essentials the Hide XL is the go anywhere fast erect shelter of choice.
Increased footprint, headroom and visibility
5000mm Hydrostatic Head 420D nylon tape seamed construction
Five leg, single movement fast erect design
High strength Titan centre block
Flat back for maximum usable room
Removable internal Damp Skin reduces condensation drip
Rear mesh vents for cooling air flow
Twin Velcro rod retaining straps
Supplied with T pegs and carry bag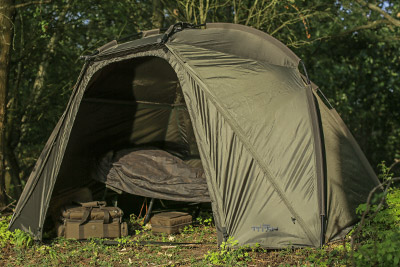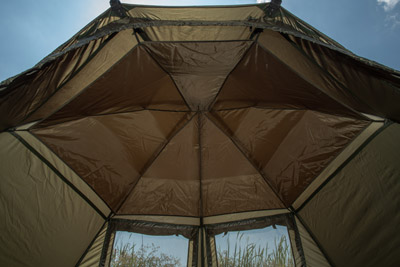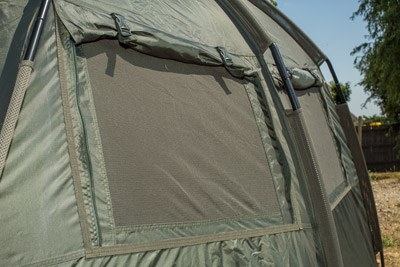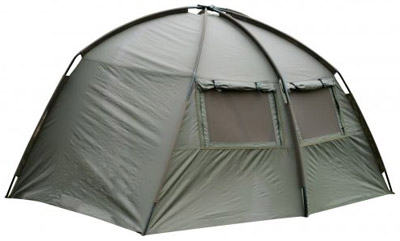 Nash Titan Hide XL Biwy 1 men (Overwrap only)
An additional second complete skin for extreme conditions in 5000mm Hydrostatic Head nylon, improving warmth and reducing condensation drip.
An essential cold weather and long session accessory.
Biwy Nash Titan Hide XL (Facade avant seule)
Zip in 5000mm Hydrostatic Head nylon storm panel to convert the Titan Hide XL to a complete bivvy and offer total weather protection.
Complete with letterbox door zip design.
Nash Titan Hide XL Biwy 1 men (Groundsheet only)
Extra tough PVC wipe clean groundsheet for muddy conditions, additional insulation in colder weather and improved comfort for longer sessions.
| Quantity | Ref | Name | + |
| --- | --- | --- | --- |
| 1 x | 217044 | Biwy Nash Titan Hide XL 1 place | |
| 1 x | 217045 | Biwy Nash Titan Hide XL 1 place (Surtoile seule) | |
| 1 x | 217046 | Biwy Nash Titan Hide XL (Façade avant seule) | |
| 1 x | 217047 | Biwy Nash Titan Hide XL 1 place (Tapis de sol seul) | |
Customers who bought this item also bought :