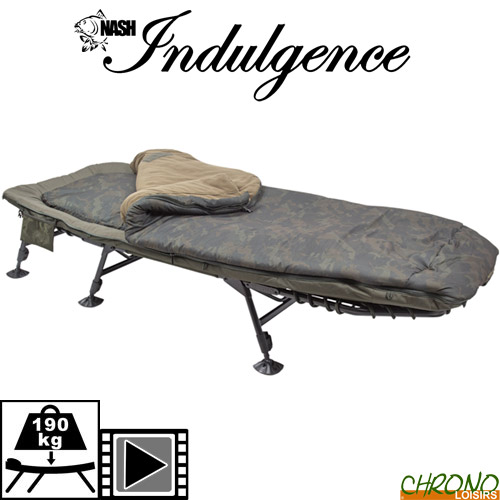 Today Nash is the largest brand dedicated to carp fishing, translating into high quality products the desires and needs of fishermen, a leading brand in the UK as well as in Europe and around the world for carp anglers from 32 different countries! Nash: Innovators from the beginning.
NASH INDULGENCE SS3 WIDE 4 SEASON
215
€
00
NASH INDULGENCE SS3 WIDE 4 SEASON
The Best bedchairs on the market in a new improved version, more comfortable, but small footprint, and always heat, adaptability, exceptional strength of this magical range!
Nash Indulgence SS3 Wide 4 season
A new range of sleep systems with a single layer 4 Season duvet for anglers not requiring Siberian temperature insulation but seeking ultimate compactness.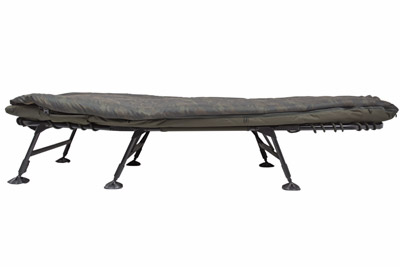 Designed around a new frame and hinge configuration, an extra thick dual hollow fibre and foam filling mattress with peachskin zipped duvet and Nash body baffles accelerates warm up time and ensures absolute comfort, paramount when you need to stay sharp through long sessions or head off to work.
Available in two leg SS2 format, or the three leg SS3 and SS3 Wide to suit individual comfort, shelter choice and even session length, all SS 4 Season models are compatible with the optional extra Summer Shroud, Winter Shroud, Mattress Sheets and Indulgence Pillows.
Specifically demanded by the taller carper, the four leg SS4 and SS4 Wide 4 Season Sleep Systems offer improved comfort from longer mattresses and frames, offer greater ground clearance and increased leg adjustment to help maximise under bed storage. All the same features as the SS2 and SS3 models but for the taller carper.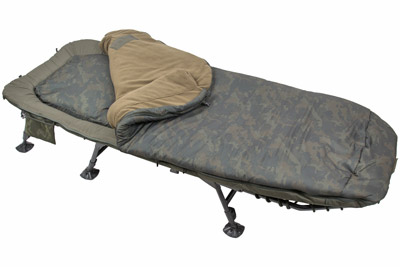 Upgraded 4 Season deluxe zipped duvet with Nash body baffles
New frame and hinge configuration significantly decrease transport size
on barrows and in vehicles
Longer and higher SS4 frame option for taller anglers
Extra thick luxury peachskin covered dual hollow fibre and foam filling mattress
Enhanced central lumbar support eliminating 'sag' over time
Perimeter velcro tabs for easy fitting of optional Indulgence Mattress Sheets
Twin mesh valuables pockets for phones, remotes and keys
Fast fit elastic loops for optional extra Indulgence Summer Shroud,
Winter Shroud and Pillow
Dual side packaway compression straps for a flat load base on Trax Barrows
Fold flat mud feet with pegging holes
Dimensions : 207cm x 95cm x 32-42cm - Weight : 16.4kg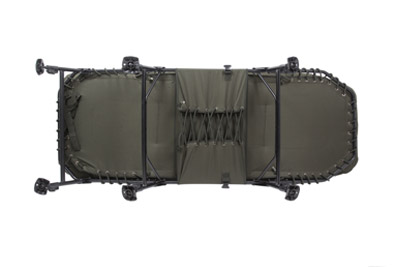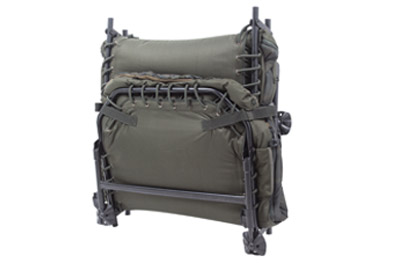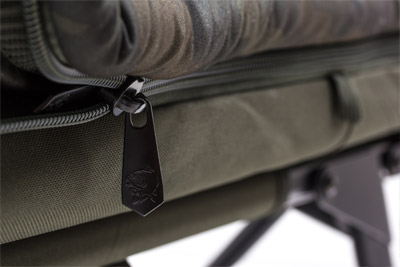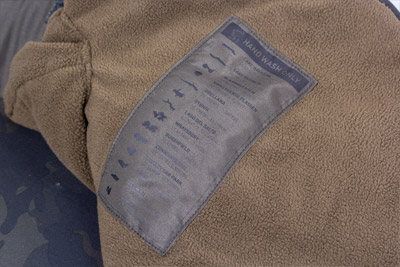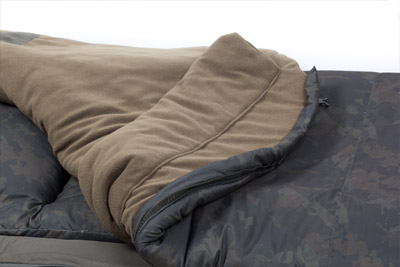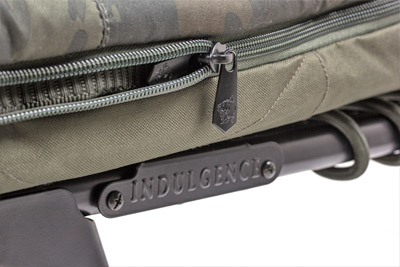 Customers who bought this item also bought :