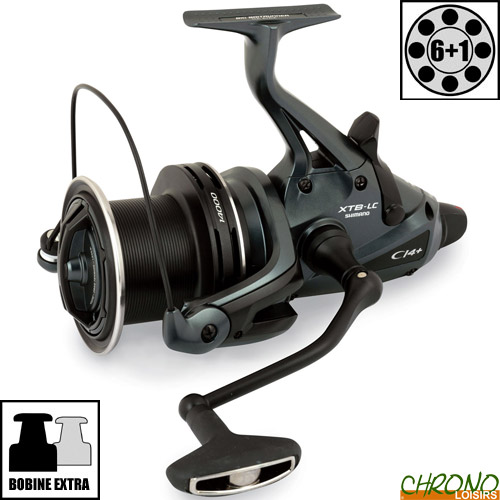 The Shimano brand is the leader in the market for rods and reels. A reputation that gives you confidence in the choice of your equipment knowing that it will meet all your expectations.
Moulinet Shimano Débrayable Medium Baitrunner CI4+ XT-B LC
70
€
00
Moulinet Shimano Débrayable Medium Baitrunner CI4+ XT-B LC
Moulinet Shimano Débrayable Medium Baitrunner CI4+ XT-B LC
Le Baitrunner CI4+ XT-B, en version «Medium » (5500), remplace l'ancien XT-A, il bénéficie de nombreuses technologies comme les engrenages Hagane, le système X-Ship, le frein Hi Speed, le X Protect, un bâti et un rotor en CI4+ et bien sûr, le fameux système à bobine libre Baitrunner.
Ce moulinet pour la carpe est l'un des plus populaires dans toute l'Europe, en effet, le système Baitrunner avec sa bobine libre est très pratique pour pêcher sur le fond avec des plombs.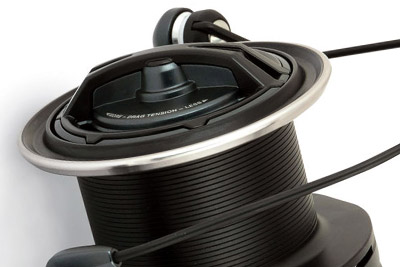 La taille 5500 (Medium) est polyvalente et parfaite pour pêcher jusqu'à 120 mètres (en lancer), pour pêcher en bateau, à courte distance ou avec des cannes plus légères.
Le matériau CI4+ utilisé pour la fabrication de ce moulinet, réduit considérablement son poids et augemente grandement sa rigidité.
La techonologie très aboutie "X-Shirp" utilisé, confère au moulinet une plus grande douceur et une plus grande puissance à la récupération.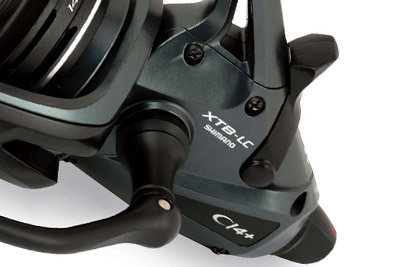 Puissance du frein : 15kg
6+1 roulements
Oscillation : 2-SPEED, AERO WRAP II
Bati en CI4+
Poignée en aluminium usiné
Bobine suplémentaire en aluminium forgé à froid
Pick-Up forgé
Livré avec un réducteur de capacité
Informations techniques

Roulements

Ratio

TMV

Capacité

Bobine Sup.

Poids

6+1

5.3:1

105cm

1

500g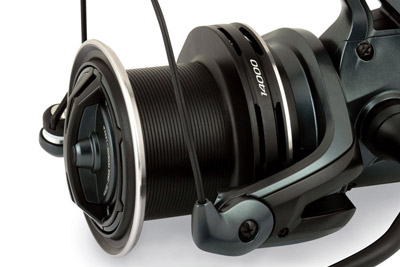 Image d'illustration faite à partir du Big Baitrunner XT-B LC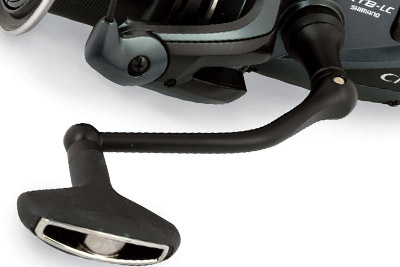 CI4+
Il s'agit de l'évolution du matériau CI4. Le bâti du moulinet est 50% plus rigide et la rotation est encore plus fluide. Leur mécanisme interne fonctionne ainsi comme une véritable montre suisse.
AR-C SPOOL
Une nouvelle conception brevetée de bobine avec lèvre en V ce qui assure une sortie de fil en plus petites spires assurant un lancer plus long et précis. La bobine AR-C minimise le risque de retour du fil.
X-Ship : Puissant & Ultra Rapide
AERO WRAP II
Une perfection de disposition de fil obtenue grâce à une amélioration de l'efficacité de friction interne. Des spires rapprochées et parallèles avec 2 vitesses d'oscillation assurent un lancer plus long et plus souple.
Une souplesse incroyable de rotation en traction
Le pignon principal est maintenu par seulement deux roulements S-ARB. Résultat : une souplesse incroyable avec moins de pression à la rotation.
Customers who bought this item also bought :