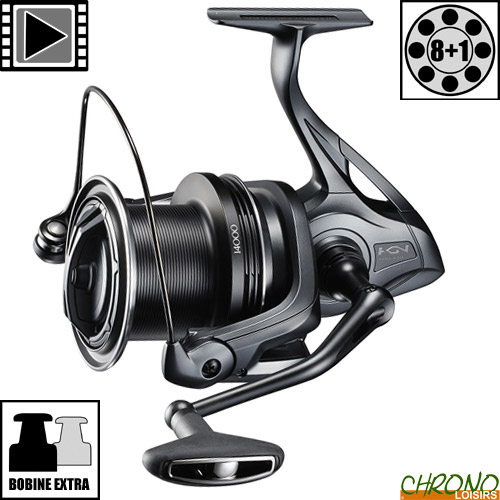 The Shimano brand is the leader in the market for rods and reels. A reputation that gives you confidence in the choice of your equipment knowing that it will meet all your expectations.
Moulinet Shimano Aero Technium MGS XTC
200
€
00
Moulinet Shimano Aero Technium MGS XTC
Moulinet Shimano Aero Technium MGS XTC
L'Aero Technium MGS est le fleuron des moulinets «Grande Bobine», il est unique sur le marché et n'est équipé que des meilleurs composants.
La liste de ses caractéristiques est énorme : en effet, ce moulinet est un concentré de toutes les technologies que Shimano a pu développer ces dernières années.
Grâce à son rotor très léger en Ci4+, à son bâti en Magnésium et à ses autres pièces en aluminium, il ne pèse que 485g, et ce, sans compromis sur sa solidité ou durabilité.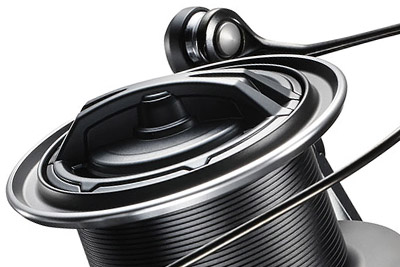 Parmi ses principales caractéristiques, nous pouvons citer :
Son Bâti Hagane qui apporte une ultime protection et une rigidité à toute épreuve
Les Engrenages Hagane: forgés à froid, très résistants et durables
Le X-Protect : pour éviter toute intrusion d'eau ou de saleté
Un Pick-up Monobloc en titane très solide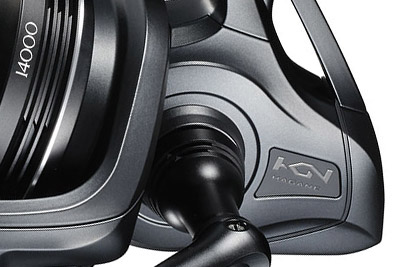 Quant à l'oscillation, le système Super Slow 10 apporte une qualité de répartition du fil sur la bobine irréprochable, pour des lancers plus longs et plus précis !
Bref, l'Aero Technium MGS reste et restera le meilleur des moulinets «Grande Bobine».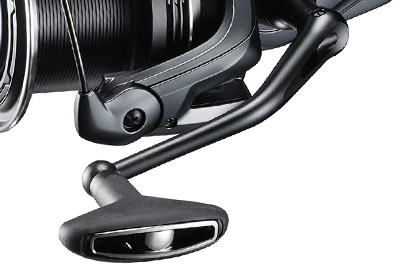 8+1 roulements
Puissance du frein : 20kg
Bobine AR-C en aluminium forgé a froid
Oscillation : AERO WRAP II + 1-SPEED
Bâti en Magnésium et rotor en CI4+
Angrenage Hagane X-Shirp
Super Slow Oscillation
Frein étanche
Galet X-Protect et roulements étanches
Livré avec un réducteur de capacité
Informations techniques

Roulements

Ratio

TMV

Capacité

Bobine Sup.

Poids

8+1

4.3:1

103cm

1

485g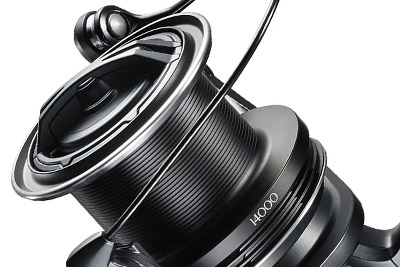 CI4+
Il s'agit de l'évolution du matériau CI4. Le bâti du moulinet est 50% plus rigide et la rotation est encore plus fluide. Leur mécanisme interne fonctionne ainsi comme une véritable montre suisse.
AR-C SPOOL
Une nouvelle conception brevetée de bobine avec lèvre en V ce qui assure une sortie de fil en plus petites spires assurant un lancer plus long et précis. La bobine AR-C minimise le risque de retour du fil.
X-Ship : Puissant & Ultra Rapide
AERO WRAP II
Une perfection de disposition de fil obtenue grâce à une amélioration de l'efficacité de friction interne. Des spires rapprochées et parallèles avec 2 vitesses d'oscillation assurent un lancer plus long et plus souple.
Une souplesse incroyable de rotation en traction
Le pignon principal est maintenu par seulement deux roulements S-ARB. Résultat : une souplesse incroyable avec moins de pression à la rotation.
Customers who bought this item also bought :