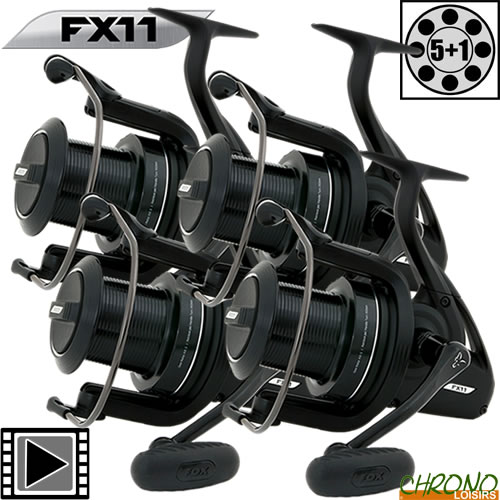 Fox is the largest distributor of specialized fishing tackle for carp. Who are the carp anglers who have never heard of products such as Swingers, FOX box systems, Microns. This is proof of a permanent desire for innovation and progress policy, both in design and in product development.
Moulinet Fox FX11 (les 4)
137
€
00
Moulinet Fox FX11 (les 4)
Moulinet Fox FX11 (les 4)
La réputation de Fox en matière de moulinet Long Cast n'a cessé de croître ces dernières années, non seulement pour leur look très réussi, mais surtout pour leur fiabilité et leur robustesse.
La différence de Fox par rapport à une grande majorité de marques est de partir d'une feuille blanche de manière à développer un produit spécifique à la pêche de la carpe, car malheureusement beaucoup de moulinets du marché ne sont que des moulinets de pêche en mer qui sont commercialisés en temps que moulinet carpe.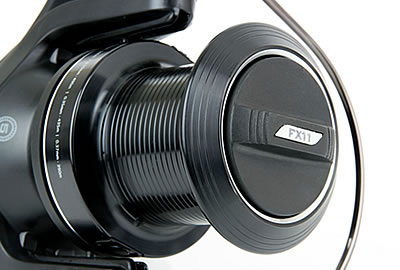 Suite au grand succès des moulinets Fox 12000XT, 12000S et FS, vous avez été nombreux à nous solliciter pour développer un moulinet plus compact et plus adapté à des cannes courtes de 2.75lbs mais aussi pour les lanceuses de 3.5lbs.
En effet, de nombreux pêcheurs apprécient l'apparence des moulinets de taille 12000 sans pour autant avoir un réel besoin d'une telle capacité.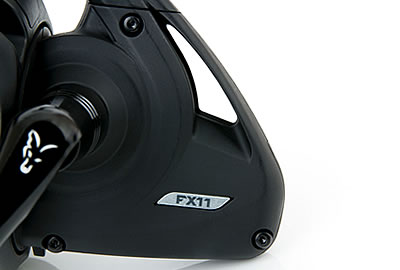 C'est pour cette raison que nous sommes fiers de vous présenter après deux longues années de développement, le FX11 que nous pourrions décrire comme un moulinet ultra compact, bénéficiant d'une bobine sur-dimensionnée pour des performances de lancers sans égal auquel a été ajouté une oscillation ultra-lente pour permettre un enroulement précis de la ligne, le tout couronné par un frein avant à réglage rapide.
Oscillation super lente
5 + 1 roulements à bille
95cm de récupération par tour de manivelle
Bati robuste en graphite noir mât avec finition minimaliste souligné par des lignes argentées
Frein de rotor
Système anti vibration
Rondelles d'ajustement Micro Line
Frein rapide « Quick Clutch »
Manivelle fine de couleur noire
2 clips lignes : 1 noir et 1 argenté
Technologie CNS System
Poignée de combat
Rotor équilibré par ordinateur
Informations techniques

Roulements

Ratio

TMV

Capacité

Bobine Sup.

Poids

5+1

4.6:1

95cm

435m / 0.35mm

-

590g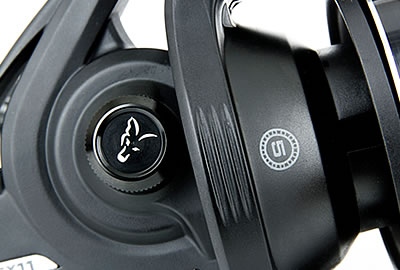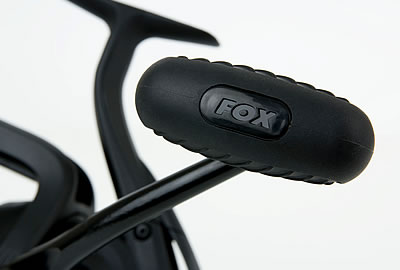 Poignée de combat.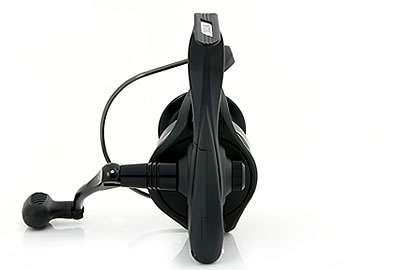 | Quantity | Ref | Name | + |
| --- | --- | --- | --- |
| 4 x | 202497 | Moulinet Fox FX11 | |
Customers who bought this item also bought :