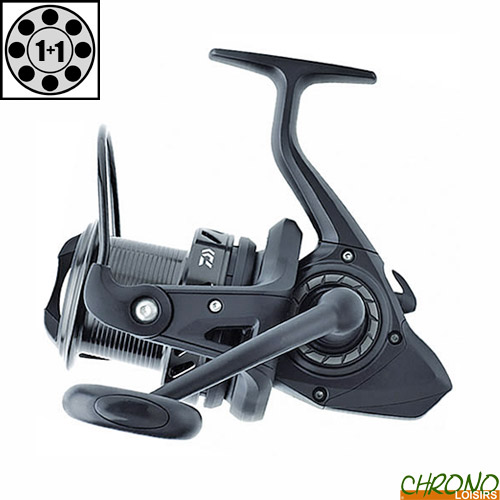 Since 1958, Daïwa has continued to offer rods and reels to fishermen around the world, focusing on design, innovation and reliability.
Moulinet Daiwa Black Widow Carp 25A
20
€
00
Moulinet Daiwa Black Widow Carp 25A
Moulinet Daiwa Black Widow Carp 25A
Le moulinet Black Widow Carp est parfait pour les carpistes à la recherche d'un produit fiable, performant et au prix contenu.
Sa bobine à large capacité offre la possibilité de pêcher loin du bord et d'emmagasiner une grande quantité de ligne pour les pêches en lac.
Le modèle compact 25A est idéal avec des cannes carpe 10 pieds et pour la pêche au feeder à grande distance.
Frein avant à cliquet
Roulements : 1 + 1
Bâti et rotor en composite
Bobine aluminium anodisé
Enroulement double oscillation
Manivelle aluminium repliable
Guides Anti-emmêlement sur l'axe et le rotor, évitant au fil de passer sous la bobine
Cast Lock System : Système évitant le rabat intempestif de l'arceau lors du lancer
Informations techniques

Roulements

Ratio

TMV

Bobine Sup.

Poids

1+1

4.6:1

92cm

320m / 0.32mm

-

530g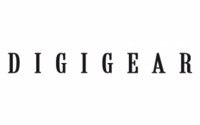 Roue dentée usinée par machine à commande numérique. La denture hélicoïdale de haute précision offre une fluidité de rotation optimale.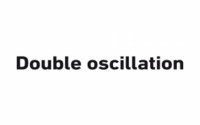 L'enroulement du fil à double oscillation permet un rangement optimal du fil sur la bobine par boucles successives, sans à-coups. Lors des phases de lancer, le débobinage du fil est optimisé et les risques de perruques réduits au minimum.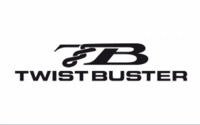 Mis au points par Daiwa, le galet de pick-up Twist Buster est usiné de manière à assurer un rangement optimal du fil sur la bobine lorsqu'il est en rotation. Ce système réduit les risques de vrillage du fil à la récupération.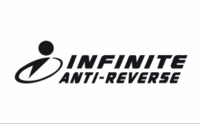 Le nouveau système d'Anti-retour infini s'enclenche sous une pression 4 fois moins forte qu'un système classique. Moins de 2g suffisent à activer ce système nommé "Real Stopper", éliminant tout retour de manivelle et montant d'un cran la sensibilité.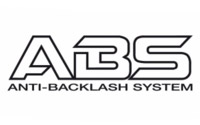 La surface d'enroulement d'une bobine classique est cylindrique, celle de l'ABS est cônique et limite les risques de perruques. De plus le design de la lèvre diminue le frottement du fil pour booster les lancers.
Customers who bought this item also bought :