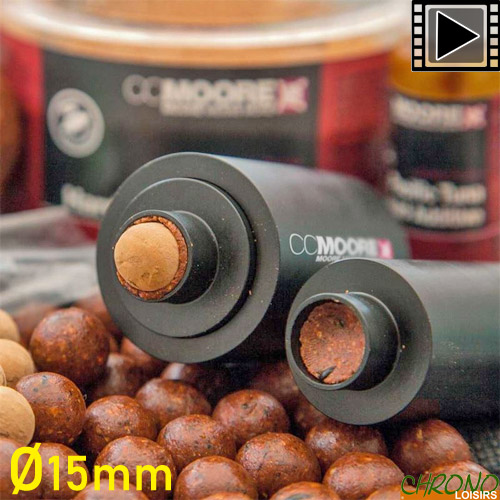 Invest in the future, invest in quality... this is the motto of CC Moore. The result of our customers is our main concern, we invest in depth to increase the diversity of our range, to meet the growing demand and deliver the best baits possible.
Moule à Bouillettes CC Moore Cork Ball Roller 15mm
7
€
00
Moule à Bouillettes CC Moore Cork Ball Roller 15mm
Moule à Bouillettes CC Moore Cork Ball Roller 15mm
Après plusieurs années de mis au point, CC Moore est fier de vous présenter le Cork Ball Roller.
Grace à cet outil, vous pourrez dorénavant confectionnez avec une rapidité et une simplicité exemplaire les pop-ups de votre choix !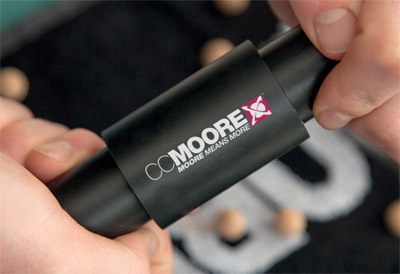 Pour customiser vos propres pop-ups et ainsi vous démarquer des autres carpistes, il vous suffira d'un peu de Mix CC Moore Hard Hookbait, de Booster CC Moore Liquid et d'une bille de liège CC Moore d'un diamètre adapté à celui de votre moule (voir guide d'utilisation ci-dessous).
CC Moore propose une gamme complète qui vous permettra de customiser vos appâts comme bon vous semble.
Afin de pouvoir répondre aux attentes des carpistes les plus exigeants, les moules à bouillettes Cork Ball Roller sont disponibles en 3 diamètres :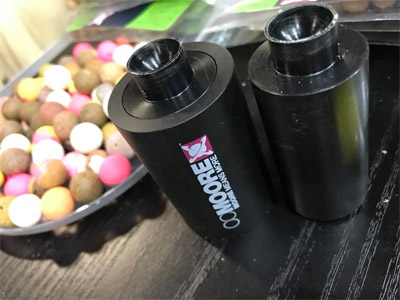 Guide d'utilisation du Corkball :
Casser un œuf de taille moyenne dans un saladier
Ajouter l'arôme de votre choix
Mélanger énergiquement
Tamiser le mix pour enlever les éléments grossiers
Le mix d'une mouture fine sera très facile à rouler
Ajouter le liquide
Ajouter ensuite plusieurs cuillères à soupe de Hard mix dans le saladier
Mélanger vigoureusement
Ajouter encore un peu de mix avec une cuillère à la fois
Jusqu'à former une pâte douce et collante
Finir en travaillant la pâte à la main
Placer la pâte dans un sac plastique ou un film alimentaire, et la laisser reposer pendant 30 minutes
Prélever un morceau de pâte pour le roulage de vos appâts
Placer la pâte restante dans un sac congélation et conserver-la dans votre congélateur pour une fois prochaine.
Avant le roulage, ajouter un peu d'huile pour éviter que la pâte ne se déssèche
Remplir les deux petits moules du corkball jusqu'au niveau des bords
Placer une bille de liège au centre du cylindre ayant la partie coulissante
Baisser la partie coulissante à la moitié et insérer le deuxième cylindre pour assembler les deux moules l'un contre l'autre.
Presser les deux cylindres ensemble et réaliser une rotation tout en appliquant une pression constante.
Une fois l'appât formé, faire tourner le cylindre supérieur plusieurs fois
Le surplus de pâte est éjecté
Sortir l'appât du cylindre et terminer à la main pour une finition parfaite.
Si la pâte sèche un peu durant le roulage il suffira d'ajouter un peu d'eau pour la réhumidifier
Pour la cuisson, porter de l'eau à ébullition
Une fois que l'eau bout, éteindre le gaz et la laisser reposer 30 secondes
Introduire ensuite les appâts en remuant continuellement
Durant 20 à 40 secondes.
Placer les appâts sur un tamis et les laisser sécher pendant 2 à 4 jours en les tournant occasionellement
Vous pourrez varier la taille des billes de liège pour modifier le niveau de flottaison de vos appâts
Vous obtiendrez un résultat parfait de pop-ups sur billes de liège.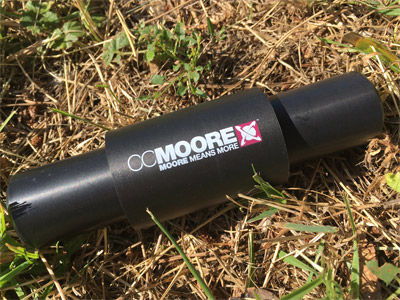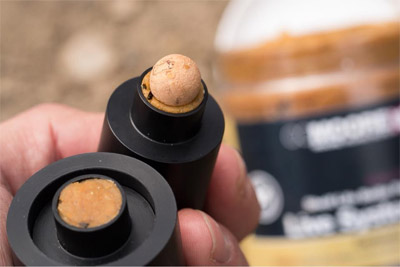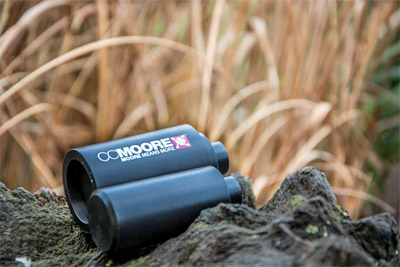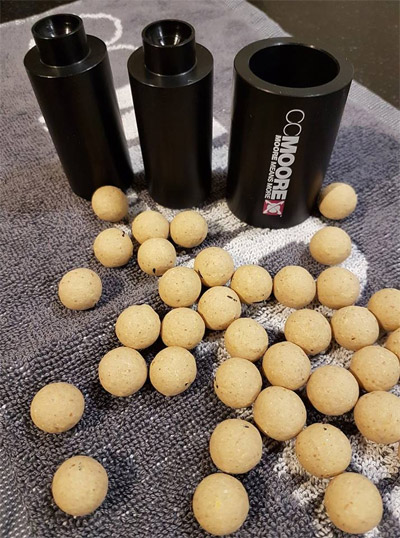 Customers who bought this item also bought :