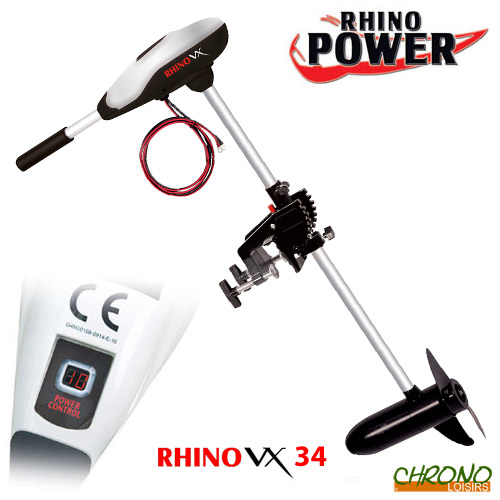 The concept of Rhino products is based primarily on their exceptional strength. When the material has to be used in extreme conditions, the Rhino range is a must.
Moteur Rhino Electrique VX 34lbs
50
€
00
Moteur Rhino Electrique VX 34lbs
Le concept des produits Rhino est basé avant tout sur leur exceptionnelle résistance. Lorsque le matériel doit être soumis à rude épreuve et utilisé dans des conditions extrêmes, la gamme Rhino s'impose naturellement. Cannes, moulinets, bas de ligne ou encore moteurs électriques, les produits Rhino sont réputés pour leur robustesse et leurs hautes performances. Proposés à des prix très raisonnables ils deviennent chaque jour un peu plus populaire.
Moteur Rhino VX 34lbs
ELECTRIC OUTBOARD MOTOR
Pour ceux qui ne veulent plus être à la traîne !
Rhino VX, un moteur à toute épreuve ! Encore amélioré, revoilà l'un des moteurs hors-bord électriques les plus puissants du marché. Grâce à une consommation électrique optimisée, le Rhino VX fonctionne plus longtemps avec une batterie de capacité équivalente. Le changement de vitesse (5 en marche avant et 2 en marche arrière) et la direction se font au moyen de la poignée télescopique. Il se relève par simple pression sur un bouton et la profondeur de plongée de l'hélice dans l'eau est réglable en continu, de même que la poussée de l'hélice.
Affichage de contrôle de la charge. Rhino VX est un moteur hors-bord électrique très facile à utiliser et d'une fiabilité absolue. Il sera le partenaire indéfectible de milliers d'adeptes de la pêche en bateau.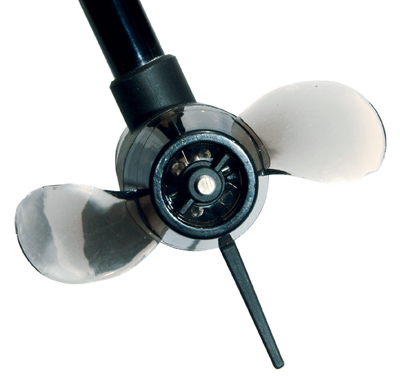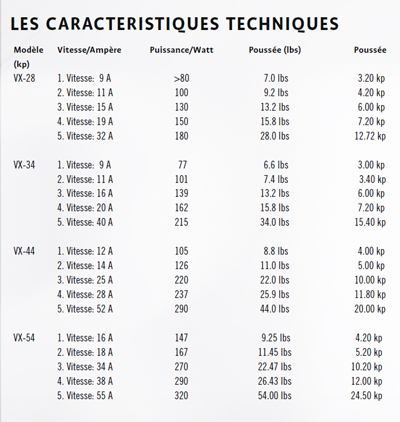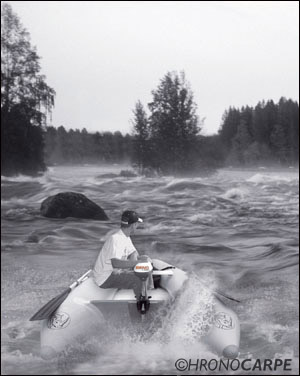 Customers who bought this item also bought :