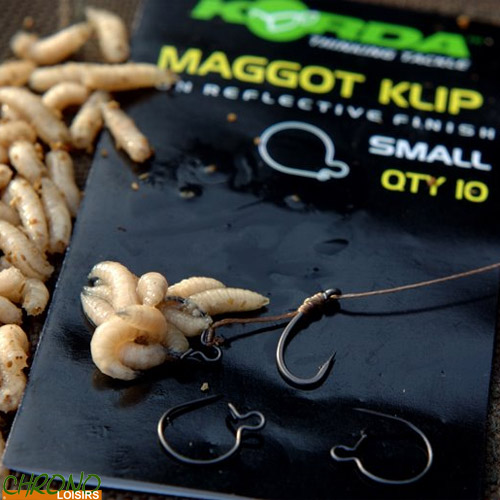 One of the most prestigious Anglo-Saxon brands for small carp fishing tackle. According to specialists, Korda accessories are the best on the market and especially the most sought after the best Carpers throughout Europe!
Maggot Clip Korda (par 10)
0
€
50
Maggot Clip Korda (par 10)
Maggot Clip Korda (par 10)
A tous ceux qui aiment utiliser les asticots dans leur pêche : vous allez vous frotter les mains, car le Maggot Klip tant attendu est de retour dans les rayons des magasins.
Il est encore plus pointu qu'auparavant, ce qui facilite le passage des asticots sur l'aiguille pour un résultat parfait. Le fermoir se verrouille sur l'avant du Klip et le rend fiable et facile à utiliser.
C'est un fantastique outil pour tromper les carpes méfiantes en été ou durant l'hiver. Nous l'avons aussi essayé avec des grains de chènevis et nous avons obtenu de très bons résultats, lorsque les touches étaient rares ou en le combinant avec un amorçage de particules.
Customers who bought this item also bought :