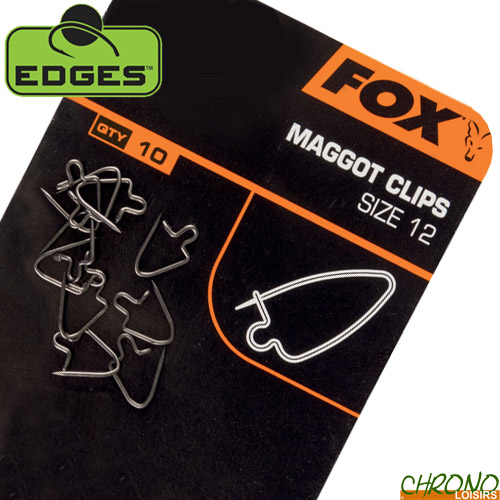 Fox is the largest distributor of specialized fishing tackle for carp. Who are the carp anglers who have never heard of products such as Swingers, FOX box systems, Microns. This is proof of a permanent desire for innovation and progress policy, both in design and in product development.
MAGGOT CLIP FOX EDGES TAILLE 12 (PAR 10)
2
€
30
MAGGOT CLIP FOX EDGES TAILLE 12 (PAR 10)
La grande nouveauté de cette année, c'est l'arrivée massive d'articles sous la bannière Edges, lancée en fanfare en début d'année 2013. Cette gamme comprend des matériaux à bas de ligne, leaders, émerillons, clips plombs et tout un tas de petits accessoires et gadgets élaborés pour rendre vos pêches plus facile et surtout plus productive.
Maggot Clip Fox Edges Taille 12 (par 10)
Les nouveaux anneaux à asticots Fox permettent une présentation parfaite de bouquets de larves. La forme pyramidale de ces anneaux évite aux asticots de se concentrer sur une partie et d'exposer le métal.
Les asticots déclenchent des comportements d'alimentation frénétique chez la carpe, même dans les eaux très froides, et de grandes quantités de larves à l'amorçage peuvent résulter dans des nombres de prises record alors que les autres types d'appâts et amorces restent sans succès.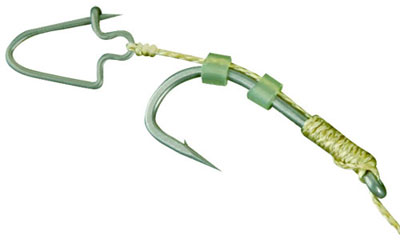 C'est une approche agressive, et bien qu'assez onéreuse, procure des résultats exceptionnels.
Revêtement mat. Pointe à affûtage chimique. Traitement anti corrosion. Simple d'utilisation. Forme unique en pointe de flèche qui empêche les asticots de se tasser à l'entrée du clip.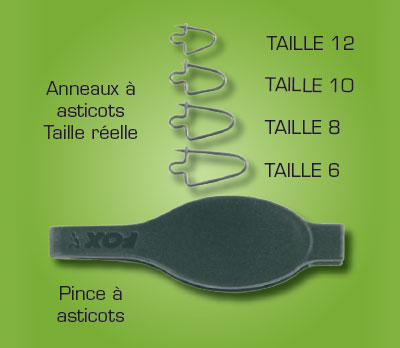 Une pince spéciale (ref 230568) permet d'ouvrir l'anneau et de le charger sans l'endommager.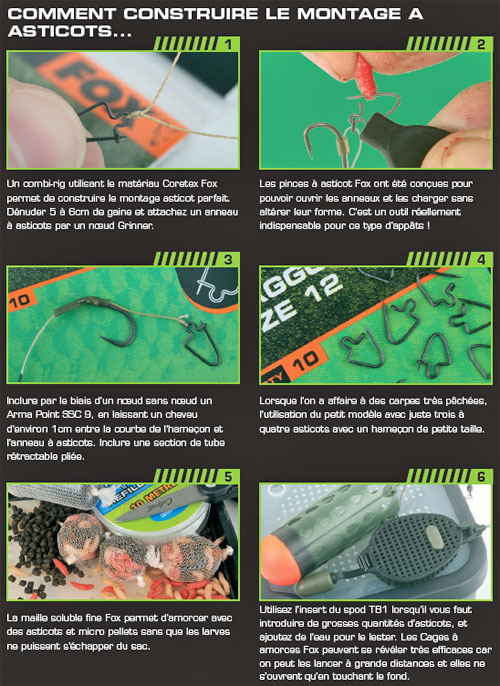 Customers who bought this item also bought :