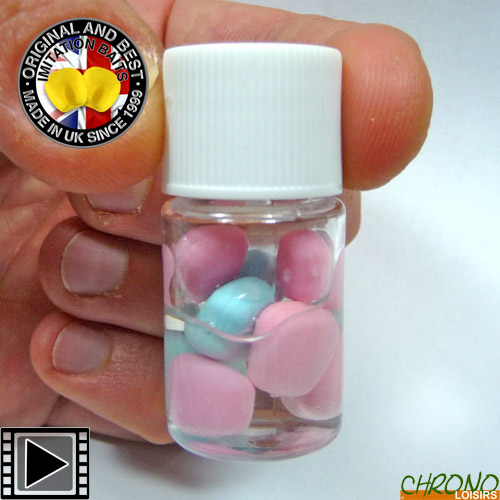 Enterprise Tackle is the undisputed leader in making bait imitations for carp fishing. These imitations are used by the best specialists in Europe. The choice is impressive!
MAÏS DOUX ENTERPRISE TACKLE FLOTTANT CANDY FLOSS (PAR 8)
1
€
50
MAÏS DOUX ENTERPRISE TACKLE FLOTTANT CANDY FLOSS (PAR 8)
Maïs Doux Enterprise Tackle Flottant Food Source Candy Floss (par 8)
Imitation de maïs doux flottant, assez mou pour une utilisation en eschage direct sur l'hameçon ou sur un cheveu au besoin. A utiliser avec un maïs naturel pour une présentation équilibrée ou décollée.
Cette version Food Source Range est conditionné dans des flacons contenant 8 grains de maïs doux flottant qui trempent dans un liquide à base d'attractant et d'arôme Enterprise Tackle Candy Floss.
Cette arôme doux et sucré dégage des effluves de barbe à papa qui nous replonge très vite en enfance. Ses notes sont relevés par une touche de Betalin, un sucrant naturel très puissant. C'est un arôme très en vogue depuis quelques années qui est très efficace lorsque les eaux sont chaudes.
"Au fil des saisons les résultats ont toujours été meilleurs avec du maïs aromatisé, par rapport à la version simple. Il y a peu de doute fort dans mon esprit que hormis le visuel parfait, les poissons sont beaucoup plus enclins à goûter à la saveur du maïs quand il déclenche leurs récepteurs olfactifs (à peu près comme l'odeur de la nourriture qui nous fait sentir plus enclins à manger). Essayez-les, vous ne serez pas déçu."
Frank Warkick.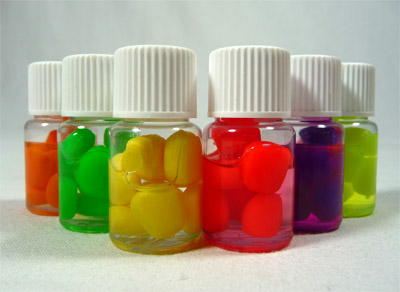 Egalement disponible dans d'autres parfums.
Customers who bought this item also bought :