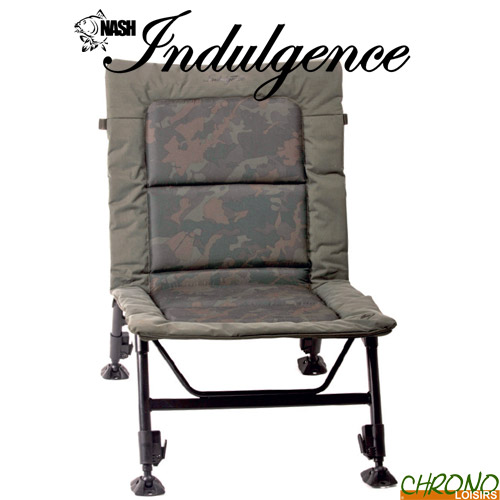 Today Nash is the largest brand dedicated to carp fishing, translating into high quality products the desires and needs of fishermen, a leading brand in the UK as well as in Europe and around the world for carp anglers from 32 different countries! Nash: Innovators from the beginning.
LEVEL CHAIR NASH INDULGENCE ULTRA LITE
71
€
10
LEVEL CHAIR NASH INDULGENCE ULTRA LITE
Level Chair Nash Indulgence Ultra Lite
Le nouvel épisode de la success story des chaises Indulgence.
Notre nouvelle gamme est non seulement extrêmement confortable et robuste, mais aussi redéfinit la position assise et le support lombaire !
Mis à jour avec le nouveau coloris Camou Lake Legends, l'Ultra Lite est le meilleur choix pour le pêcheur mobile ou en pêches rapides, qui en même temps désire le confort de la gamme Indulgence.
Le Indulgence Ultra Lite est une version améliorée de la Nomad Ultra Lite, chaise ultra-légère pour pêcheur très exigeant.
Cadre ultra-léger
Couverture luxueuse et rembourrage hollow fibre dos et siège avec côtés façon daim
Poche zippée à l'arrière du dossier contenant la bandoulière
Pieds ajustables d'une seule main, avec coupelles anti-boue repliables
Dimensions : 75cm x 51cm x 29cm - 40cm (hauteur des pieds avec extension max) - Poids : 4kg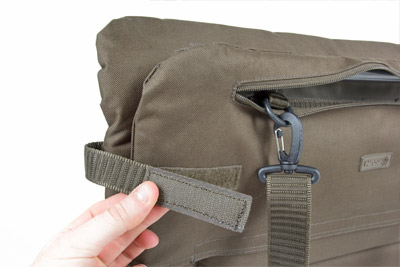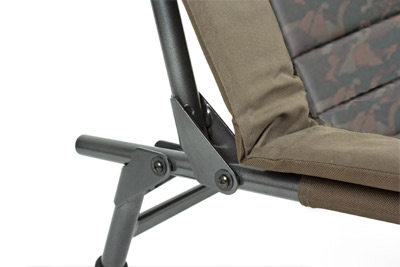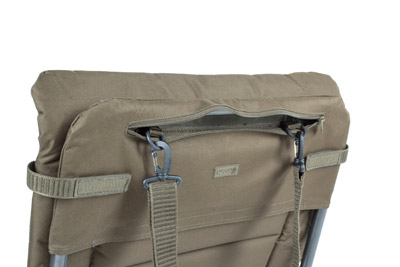 Customers who bought this item also bought :