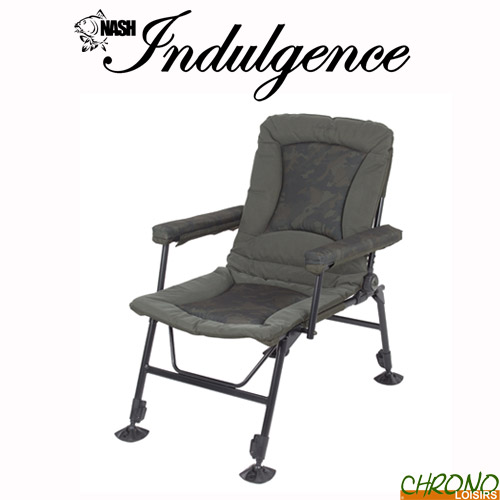 Today Nash is the largest brand dedicated to carp fishing, translating into high quality products the desires and needs of fishermen, a leading brand in the UK as well as in Europe and around the world for carp anglers from 32 different countries! Nash: Innovators from the beginning.
LEVEL CHAIR NASH INDULGENCE DADDY LONG LEGS CAMO
72
€
00
LEVEL CHAIR NASH INDULGENCE DADDY LONG LEGS CAMO
Notre gamme Indulgence Chairs est la meilleure du marché dans le domaine des sièges de pêche. Réputés pour leur très grand confort, nos sièges sont la combinaison de matières douces et confortables pour les assises et dossiers avec les cadres les plus résistants. Quelle que soit votre corpulence vous trouverez le siège qui vous conviendra. Alors installez-vous bien confortablement.
Level Chair Nash Indulgence Daddy Long Legs Camo
Nash a été la première marque à créer un grand siège muni d'accoudoirs. Comme on dit, le reste appartient à l'histoire.
Le Daddy Long Legs et son frère le Big Daddy sont et resteront les sièges les plus populaires parmi tous les carpistes de part leur confort et leur robustesse.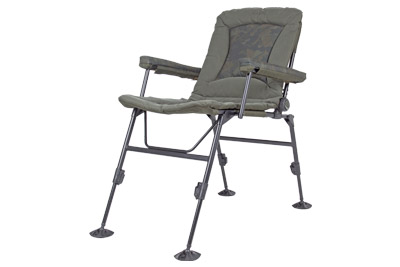 Position des jambes plus élevée pour faciliter la mobilité
Intégralement repliable
Tissu façon daim, épais et doux
Nouveau revêtement camouflage
Molettes de réglage Nash uniques et
brevetées éliminant jeux et blocage des crans
Pieds extra longs
Goupille de verrouillage des pieds arrières
Accoudoirs doux et rembourrés
Dimensions: 54cm (largeur) x 58cm (hauteur de dos) x 39-54cm (longueur des pieds) - Poids: 8.6kg