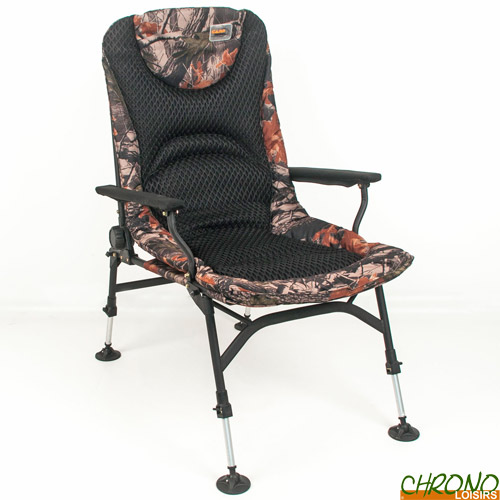 Inspired by current trends and the needs of modern carp anglers, Carp Design is a rising brand which aims to bring a new vision of carp fishing tackle.
Level Chair Carp Design Camo Line Evo
24
€
10
Level Chair Carp Design Camo Line Evo
La gamme Camo Line surfe sur la tendance actuelle du matériel "camou" qui revient à la mode depuis quelques années désormais. Carp Design propose une gamme complète de produits dédiés au confort et à l'organisation du matériel, le tout dans un camouflage exclusif du plus bel effet.
Level Chair Carp Design Camo Line Evo
Conçu dans la même optique que le bed chair du même nom, ce level chair a été développé pour combler les attentes des carpistes exigeants à la recherche d'un level chair confortable et polyvalent.
Réalisé autour d'un cadre en acier renforcé, il est équipé d'un nouveau matelas bi-matière confortable réalisé à partir d'un nouveau néoprène structuré épais sur la partie centrale.
La présence d'accoudoirs lui confère un niveau de confort plus élevé par rapport à un level chair classique, ce qui est appréciable lors des longues périodes d'attente sur la berge ou simplement lorsque vous mangez.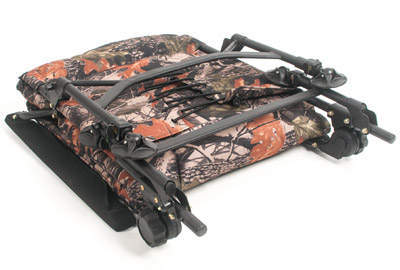 Les accoudoirs possèdent un habillage amovible en néoprène afin de vous assurer un confort maximal.
En plus de cela, un élastique surdimensionné central offre une assise ferme et sa hauteur d'assise très élevée par rapport à la plupart des level chairs disponibles sur le marché comblera les plus grands d'entre vous.
Ses quatre pieds réglables avec coupelle anti-boue vous garantiront une adaptabilité à toutes épreuves et les goupilles de sécurité qui l'équipent permettent de supprimer les risques de repli intempestif et assurent votre assise.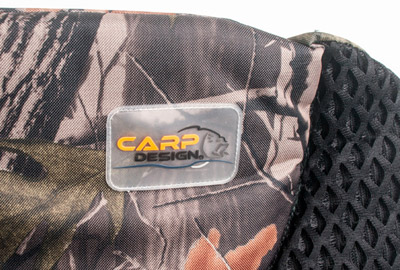 Cadre robuste en acier renforcé
Coloris camouflage exclusif
Molette de réglage du dossier
Matelas ergonomique bicolore
Dossier et assise matelassés
4 pieds réglables équipés de coupelles anti-boue
Réalisé en polyester 600D et néoprène structuré dernière génération
Goupilles anti-repli
Accoudoirs avec habillage néoprène amovible
Assise ferme
Elastique surdimensionné
Encombrement : 78cm x 60cm x 20cm
Dimensions : 55cm (largueur) x 60cm (assise) x 60cm (dossier) x 40/50cm (hauteur d'assise) – Poids : 7.450kg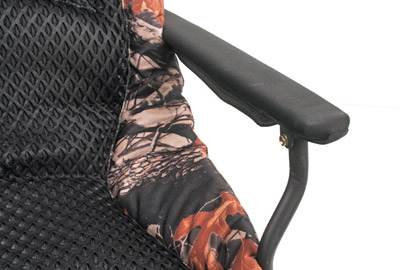 Accoudoirs confortables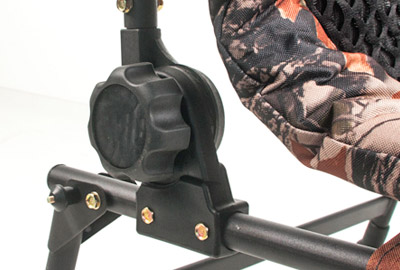 Molettes de réglage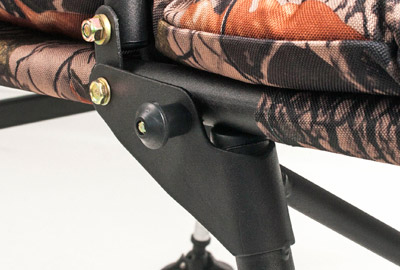 Goupilles anti-replis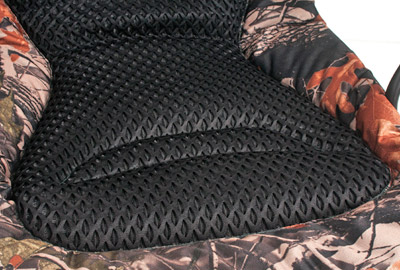 Nouveau néoprène structuré épais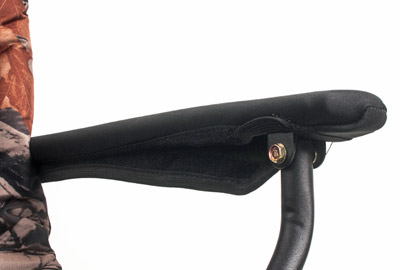 Habillage néoprène amovible (Velcro) sur les accoudoirs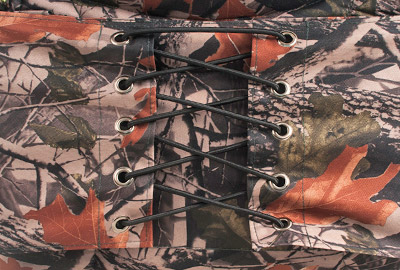 Elastique surdimensionné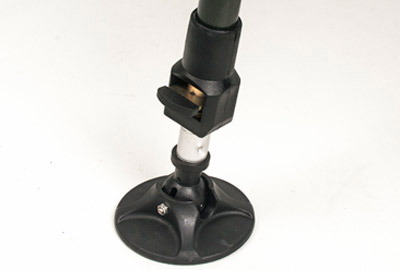 Pieds réglables avec coupelles anti-boue
Customers who bought this item also bought :