One of the most prestigious Anglo-Saxon brands for small carp fishing tackle. According to specialists, Korda accessories are the best on the market and especially the most sought after the best Carpers throughout Europe!
Kit Montage Korda Running Rig (par 5)
0
€
40
Kit Montage Korda Running Rig (par 5)
Kit Montage Korda Running Rig (par 5)
Les kits pour montage coulissant de Korda sont un regroupement des meilleurs accessoires de la gamme pour cet usage.
L'œil large de l'émerillon spécial apporte peu de frottement ce qui augmente la détection de la touche. La petite gaine en silicone fait que le système ne s'emmêle pas.
Vous pouvez laissez le montage sur votre ligne, sans le plomb entre deux sessions, ce qui vous assure un gain de temps lors de la pêche. Les montages coulissants offrent la meilleure indication de touche possible. Lorsque les poissons se saisissent de l'appât et s'éloignent, les montages coulissants détectent bien mieux la touche.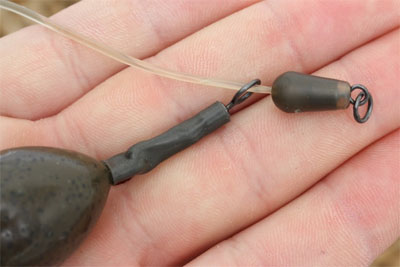 Avec du fil sans élasticité cet effet est encore accentué. Vous pouvez ainsi raccourcir le bas de ligne ou augmenter la taille de l'hameçon pour transformer des petites touches en départs.
Un montage coulissant se comporte aussi différemment d'un montage semi fixe lorsque la carpe se saisit de l'appât, puisque le plomb va toujours s'éloigner du poisson.
Ceci peut apporter un plus là où les poissons ont l'habitude des montages semi-fixes.
Certains pêcheurs à longue distance préfèrent utiliser le montage coulissant. Ils sont certains que le plomb va coulisser le long du leader et de la ligne si cette dernière venait à se casser.
Nous avons conçu ce système pour vous faciliter la tâche du montage. Ce système ne s'emmêle pas et coulisse parfaitement, et il transcrit facilement les touches.
Il peut être utilisé avec une gaine, un Kamo Leader ou du lead core, et il est comme d'habitude compatible avec tous les matériaux de la gamme Korda.
Customers who bought this item also bought :