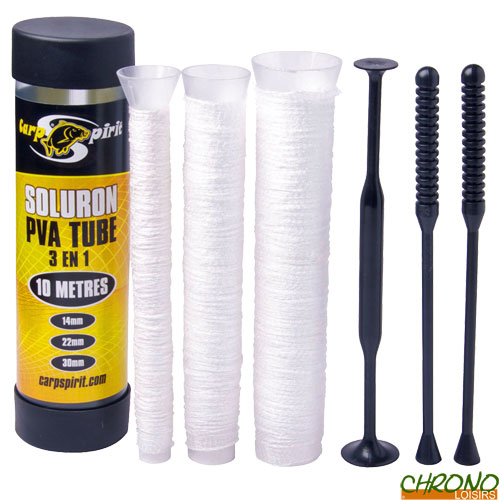 Carp Spirit propose operational and durable carp products. Meet the complete range of braids, luggage, bed and level chairs, shelters and bite indicators.
Kit Filet PVA Carp Spirit Soluron Tube 3 en 1
8
€
00
Kit Filet PVA Carp Spirit Soluron Tube 3 en 1
La gamme Soluron est une nouvelle gamme de fil soluble d'excellente qualité, offrant une dissolution totale sans laisser de résidus en environ 45 secondes dans une eau à 20°C (plus l'eau sera froide, plus le temps de dissolution sera long). Elle va vous permettre de réaliser des lancers appuyés sans se déchirer.
Kit Filet PVA Carp Spirit Soluron Tube 3 en 1
Aujourd'hui, le PVA est devenu partie intégrante de la pêche moderne à la carpe. Il permet de déposer votre amorçage autour de l'hameçon créant une tâche de particules (micro pellets, mix, bouillettes coupées...) ce qui va permettre de déjouer tant de carpes méfiantes.
Le kit Carp Spirit Soluron PVA Tube 3 en 1 est composé de 3 tubes PVA Soluron distributeur avec col évasé pour faciliter le versement de votre mix. De 10 m chacun, et de diamètres différents : M , L et XL. Il possède également 2 poussoirs : un qui va servir pour pour le plus petit diamètre et un deuxième double poussoir très astucieux qui va servir pour le modèle L et le modèle XL. Pour finir il y a aussi un boitier de rangement pour vos tubes PVA afin qu'ils ne prennent pas l'humidité.
Un pack complet regroupant les différents diamètres de tubes, pour consevoir des sticks de différentes tailles !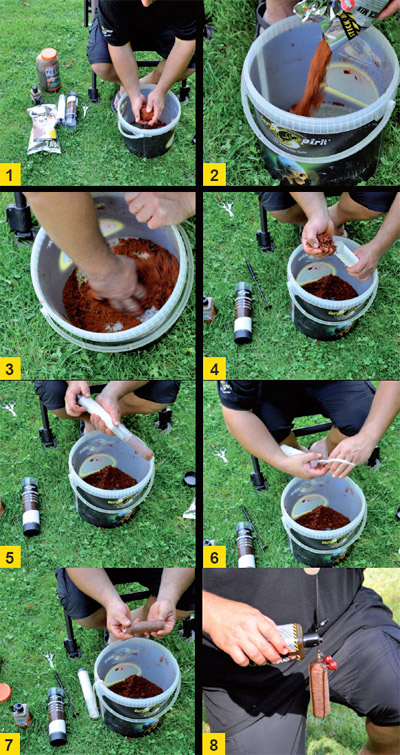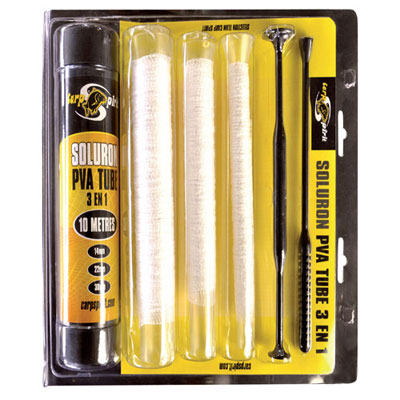 Customers who bought this item also bought :