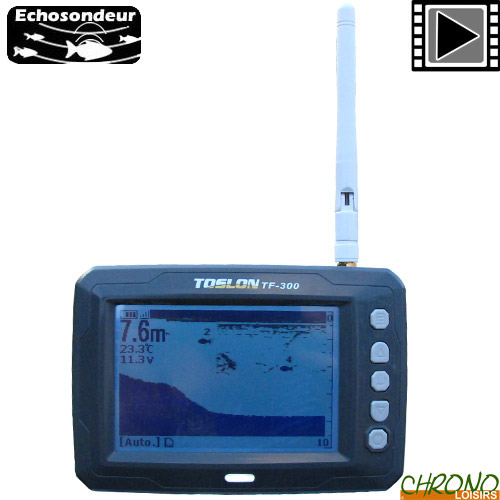 Toslon has been a specialist in bait boat sonar for many years, and is quickly making a name for himself in the European market thanks to the performance and reliability of its color echo sounders.
Kit Echosondeur Toslon TF300
80
€
00
Kit Echosondeur Toslon TF300
Kit Echosondeur Toslon TF300
Le TF300 est un échosondeur sans fil de 3ème génération qui bénéficie d'une technologie optimisée destiné à la pratique de la pêche à la carpe.
Il est doté d'un système lui permettant d'ajuster automatiquement l'échelle de profondeur (choix parmi 3 tranches : peu profond/intermédiaire/profond) en fonction de la distance entre la sonde et le fond.
Afin de vous permettre d'effectuer les mises à jour du logiciel de l'écran et de l'émetteur, la télécommande est dotée d'un emplacement pour carte « Micro SD » (non fourni).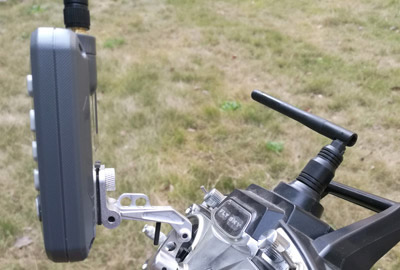 L'écran peut-être fixé sur votre télécommande via une patte de fixation à décrochage rapide (vendu séparément).
Thermomètre intégré dans la sonde
Affiche la profondeur au-dessus de chaque symbole de poisson
Affiche les symbole de poisson même à des vitesses de bateau élevées
Fonction mémoire (permet de conserver les paramètres enregistrés préalablement)
Compatible en eau douce et en eau salée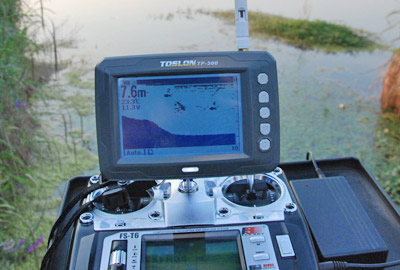 CARACTÉRISTIQUES
Taille de l'écran : 4.5" FSTN visible même en plein soleil
Résolution 240 x 160 pixels / 4 niveaux de gris
Multi-langue : OUI
Résistant aux intempéries : OUI (norme d'étanchéité IPX6)
Fréquence de la sonde : 115Khz
Profondeur maxi : 30m (120ft)
Couverture du faisceau de la sonde (Sonar Beam) : 60 degrés
Alarmes : alerte poisson / faible profondeur / niveau de batterie faible
Portée (test sur le terrain): 210m (700ft)
Fréquence Radio : 2.4Ghz
Puissance télécommande : 20dBm
Technologie FHSS : OUI
Alimentation de l'écran : Batterie Lithium (BL-5C)
Alimentation de l'émetteur : alimenté par la batterie du bateau amorceur OU 6V ou 12V (avec batterie au lithium) OU 8 x piles AA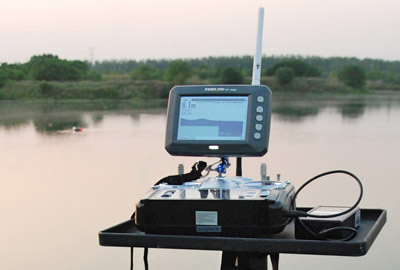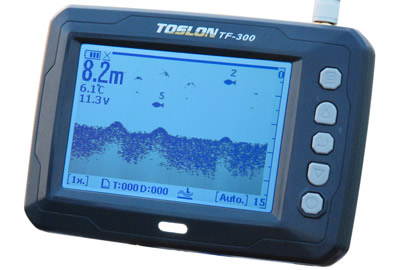 Customers who bought this item also bought :