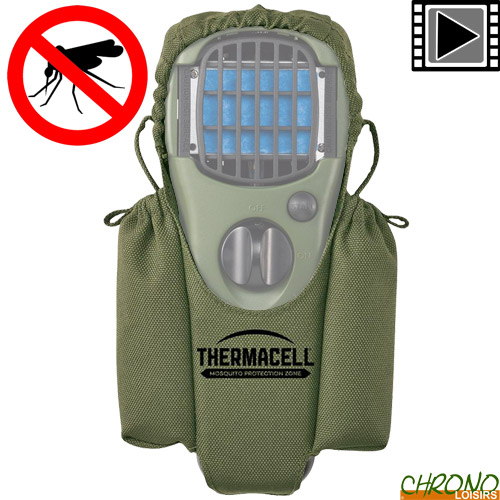 This innovative American company has developed an efficient and nature-friendly solution that allows you to enjoy nature without the hassle of mosquitoes.
HOUSSE DE CEINTURE THERMACELL POUR DIFFUSEUR PORTABLE
6
€
00
HOUSSE DE CEINTURE THERMACELL POUR DIFFUSEUR PORTABLE
Le moustique est l'animal le plus mortel sur terre, il ne tue pas directement mais il est le principal vecteur de nombreuses maladies mortelles. Il provoque chaque année plusieurs centaines de milliers de décès. Il s'attaque également de la même façon à vos compagnons à quatre pattes.
Le réchauffement climatique et la multiplication des échanges commerciaux entre les différentes régions du monde contribuent à la prolifération de ces insectes.
Housse de Ceinture Thermacell pour Diffuseur Portable
Cette housse robuste est conçue pour y loger votre diffuseur portable anti-moustiques Thermacell (vendu séparément).
Etanche, elle est équipée d'un clip pour vous permettre de l'accrocher à votre ceinture ou à votre sac à dos et possède deux petites poches latérales pour vous permettre d'y loger des recharges de gaz ou des plaquettes répulsives anti-moustiques.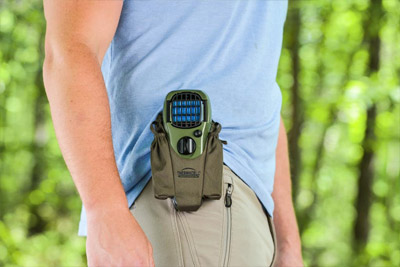 Comment lutter contre les moustiques ?
Ne respirez-plus, ne transpirez pas et maîtrisez votre température corporelle. Simple, non ?
Les moustiques détectent le CO2 dégagé par la respiration, ils repèrent la présence d'octénol dans la transpiration humaine et leurs capteurs sensoriels détectent la chaleur que dégage notre corps.
Plus sérieusement, la nature produit un nombre incroyable de répulsifs naturels.
Le répulsif utilisé dans les produits Thermacell est une forme synthétique d'un composant chimique qu'on trouve naturellement dans les fleurs de Chrysanthèmes. Ce n'est dangereux ni pour les hommes, ni pour les animaux domestiques et les tests prouvent que les produits Thermacell sont efficaces à 96%.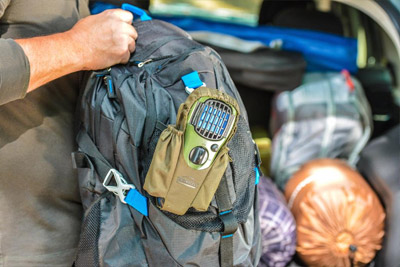 Pourquoi Thermacell ?
L'utilisation de ces répulsifs anti-moustiques portables n'est pas contraignante et ne vous empêche pas de profiter de vos moments en extérieur.
Votre temps libre est précieux et nous voulons que vous en profitiez pleinement
Vous pouvez ne faire qu'un avec la nature sans devenir son prochain repas
Vous avez le droit de profiter de votre extérieur sans être dérangé
Libéré des moustiques vous pourrez passer plus de temps et des moments de meilleure qualité dehors, à la pêche, à la chasse, en randonnée, etc…
La meilleure protection est la moins intrusive, ce ne doit pas être quelque chose à pulvériser ou étaler sur soi, mais quelque chose d'invisible, d'inodore et d'efficace.
Thermacell propose des produits qui protègent les amoureux de la nature.