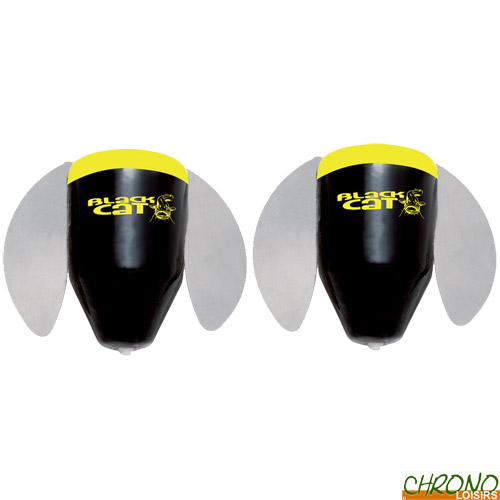 Black Cat only offers catfish fishing equipment. Stefan Seuß, one of the best catfish fishermen in the world, has developed a range for Rhino and Black Cat, which offers the fisherman exactly what he is looking for. The equipment has been seriously tested for two years. During the test outings, no less than 150 catfish were caught, three of which weighed more than 90 kilograms (97.4 kg, 98.5 kg and 102.8 kg).
HELICE SILURE BLACK CAT PROP (PAR 2)
2
€
00
HELICE SILURE BLACK CAT PROP (PAR 2)
Helice Black Cat Prop (par 2)
Tout simplement la meilleure hélice pour la pêche du silure. Cette hélice est simplement glissée sur le bas de ligne devant le leurre et tourne frénétiquement dans le courant. Ces rotations attirent le carnassier plus rapidement vers le leurre et l'incitent à mordre.
Diamètre: 5.5cm.
Customers who bought this item also bought :