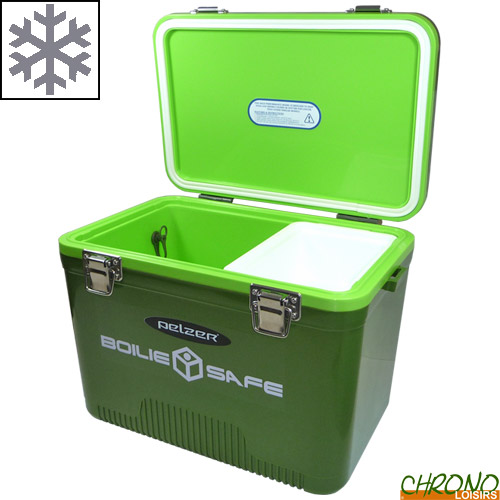 The Pelzer brand makes it a point of honor to offer robust, reliable and functional products, so that each session brings you even more pleasure and success! We are proud to offer you Pelzer products exclusively on the French market! And to all European carpanglers !
Glacière Pelzer Boilie Safe 12L
20
€
00
Glacière Pelzer Boilie Safe 12L
Glacière Pelzer Boilie Safe 12L
Suite à une forte demande des carpistes de l'Europe entière, Markus Pelzer est fier de nous présenter sa glacière Boilie Safe.
Il s'agit d'une "vraie" glacière conçue pour protéger vos aliments ou vos appâts des chocs thermiques et également de l'eau ou de l'humidité car cette glacière est 100% étanche !
Vous pourrez donc la stocker à l'extérieur sans problème, même en cas d'intempéries. Réalisée à partir de plastique de haute qualité, elle est suffisamment robuste pour servir de table, de siège d'appoint ou encore de marche pied !
D'une capacité de 12 litres, la Boilie Safe permet de stocker 7 bouteilles d'eau ou 18 cannettes. Elle possède un petit compartiment blanc amovible qui vous permettra d'organiser le rangement à l'intérieur.
Les amateurs de sessions trouveront là un produit fiable et robuste.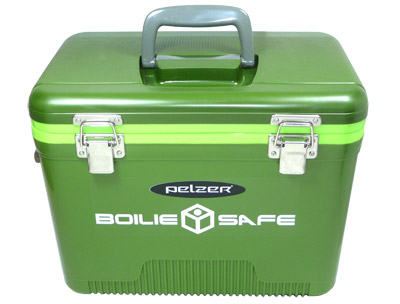 Couleur : Dark Green
Capacité de stockage généreuse
Logo "Pelzer Boilie Safe" estampé sur la façade avant
Charnière et sytème d'ouverture renforcé
Cavité doublé pour une isolation supplémentaire
Volume utile : 12 litres
Dimensions interne : 30cm x 18cm x 21cm
Dimensions externe : 38cm x 25cm x 27cm - Poids : 2.5kg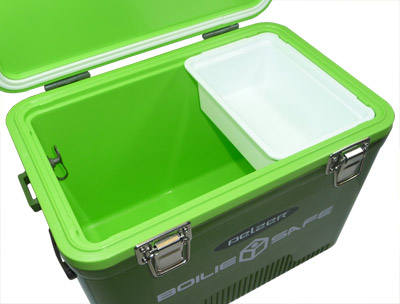 Bac interne blanc amovible.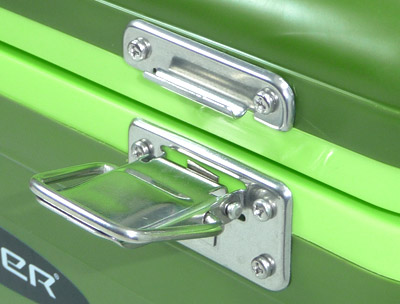 Ouvertures à levier renforcés.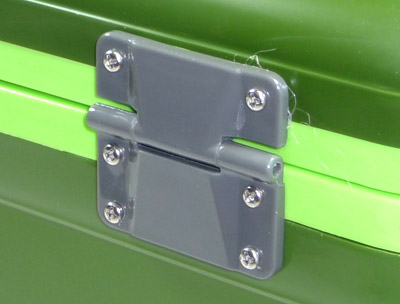 Charnières renforcés.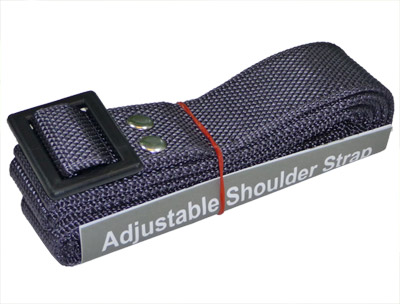 Livré avec une sangle de transport amovible.
Customers who bought this item also bought :