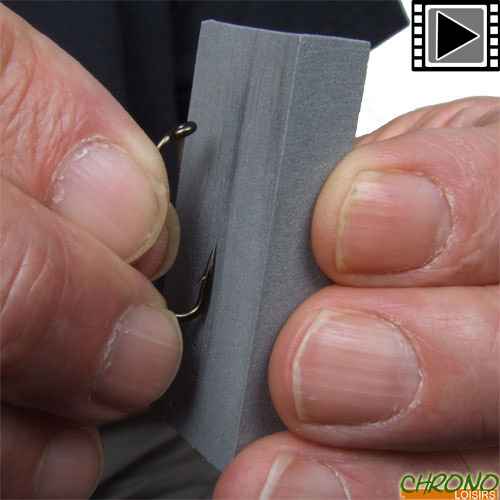 Innovation, quality and reliability are the foundation of the Gardner brand. This family-owned business is made up of a small team of hard-working employees who develop and provide products that will help you successfully hang beautiful fish.
Gardner Point Doctor
1
€
00
Gardner Point Doctor
Gardner Point Doctor
The Gardner Point Doctor is a very simple to use sharpening tool that is perfect for keeping your hook points sticky sharp – ready for action !
During the development stage of this product all the consultants we showed the Point Doctor to agreed that one of its biggest advantages was that it was 'idiot proof'.
This is because of the unique abrasive rubber compound is forgiving – which means that it's easy to control, avoid applying too much pressure to the point, turning it over and ruining the hook.
Each stroke of the Point Doctor gently removes a fine layer of the hooks plated or coated finish from the surface of the hook, helping to improve and enhancing the hook point. Not only will a sharper hook turn more pickups into fish on the bank, but sharper points also ensures the hook will penetrate further, easier. This will naturally mean you land more fish !
The 'Point Dr' is not suitable for totally reworking hook points – but are perfect for improving points that are 'nearly' sticky sharp.
Tip – If one of the faces of your Point Doctor becomes grooved or clogged it's simply a case of carefully slicing off a couple of milimetres of that surface and that fresh abrasive surface will be as good as new !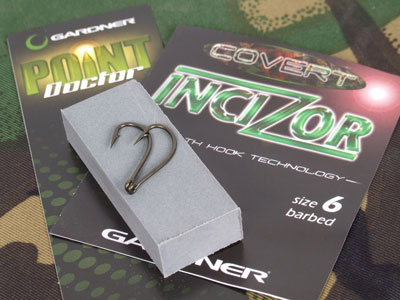 Customers who bought this item also bought :