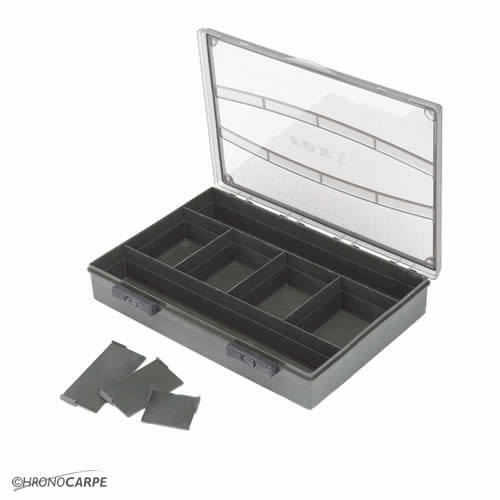 Fox is the largest distributor of specialized fishing tackle for carp. Who are the carp anglers who have never heard of products such as Swingers, FOX box systems, Microns. This is proof of a permanent desire for innovation and progress policy, both in design and in product development.
Fox Large Box
Fox Large Box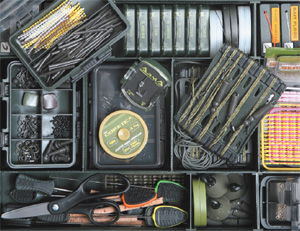 Fox Large Box
The Large single sided F-Box is designed to maximise storage space and allows easy access to tackle components.
The high impact, injection moulded construction produces a rigid and hard wearing design which features waterproof sealed lids, long last hinges and reliable slide lock closures.
The compartments are adjustable in size using the supplied sub dividers:

Deep partition Large x 4
Deep partition Medium x 4
Deep partition Small x 8
Dimensions : 350mm x 250mm x 60mm.




Customers who bought this item also bought :