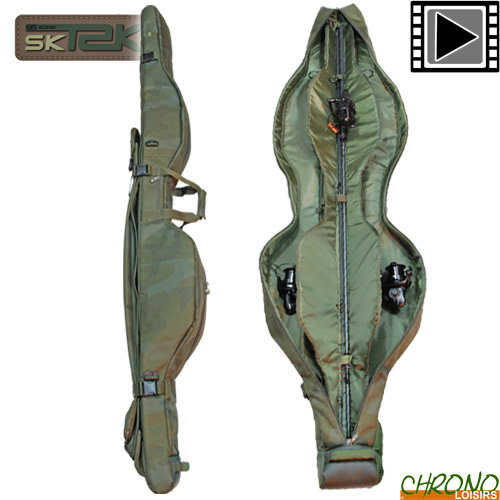 We are proud to offer Sonik products that have quickly gained a solid reputation for reliable performance and excellent value for money! Recognized worldwide, Sonik is one of the best references on the carp fishing market!
Fourreau Sonik SK-TEK Compact Camo 3 cannes 10'
4
€
00
Fourreau Sonik SK-TEK Compact Camo 3 cannes 10'
Fourreau Sonik SK-TEK Compact Camo 3 cannes 10'
Un fourreau compact qui permet de stocker en toute sécurité 3 cannes montées, vos accessoires et abri.
La disposition interne en quinconce donne au fourreau un profil très mince mais est dimensionnée pour accepter facilement de grands moulinets et anneaux de 50mm.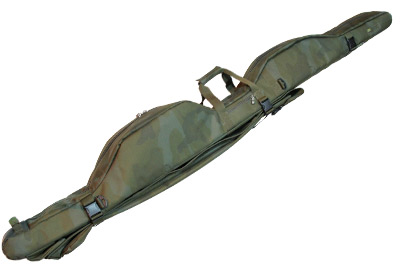 Les séparateurs internes entièrement rembourrés et les sangles à velcro maintiennent vos cannes en sécurité.
Le système de poche latérale innovant peut être agrandi pour accueillir un bivouac de type brolly et peut également contenir une épuisette, une élingue de pesée et des banksticks.
Vous pouvez également ajouter 2 cannes supplémentaires à l'extérieur de la housse si nécessaire.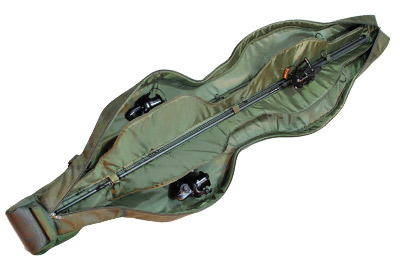 Peut accepter 2 cannes supplémentaires
Extrémités renforcées
Poche latérale pour filet de réception et harnais de pesée
Poche latérale extensible pour l'abri
Entièrement doublé et rembourré
Compatible avec les gros moulinets et les anneaux de 50mm
Matériau camo SK-TEK avec support en PVC HD 600D
2 poches pour plomb externes
Deux poignées de chargement de voiture et bandoulière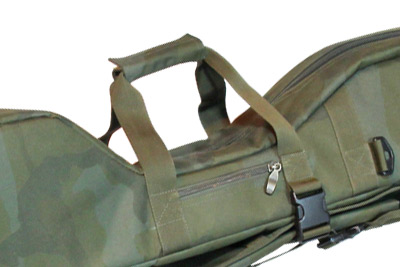 Conception hautement aboutie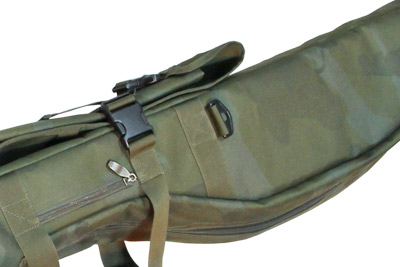 Nombreuses options de rangement et matériaux robustes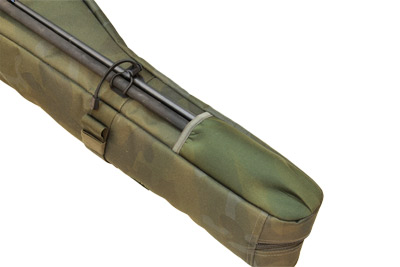 Emplacement externe spécifique pour l'épuisette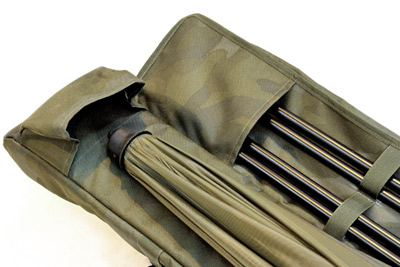 Poche extensible pour abri et emplacement pour 2 cannes non montées supplémentaires.
Customers who bought this item also bought :