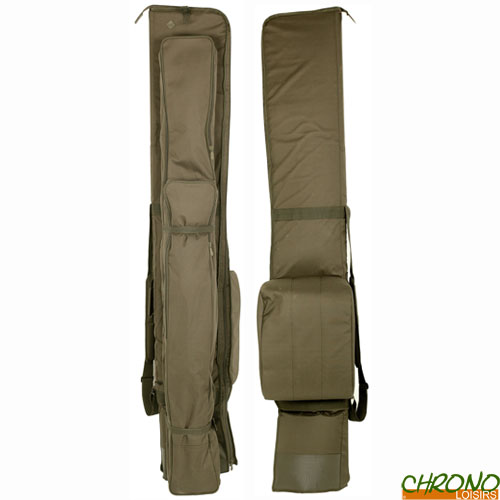 Today Nash is the largest brand dedicated to carp fishing, translating into high quality products the desires and needs of fishermen, a leading brand in the UK as well as in Europe and around the world for carp anglers from 32 different countries! Nash: Innovators from the beginning.
FOURREAU NASH APACHE ROD HOLDALLS 5 CANNES 12'
59
€
10
FOURREAU NASH APACHE ROD HOLDALLS 5 CANNES 12'
Le premier produit de bagagerie que Kévin Nash a conçu fut le fourreau révolutionnaire Hooker Rod Holdall, au début des années 80, premier fourreau qui permettait de transporter des cannes montées avec leur moulinet. Ce fut un succès retentissant. Aujourd'hui il n'y a pas une marque "carpe" dans le monde qui ne propose sa version du concept original de Kévin.
Des millions de fourreaux ont été vendus. Après ce début innovant, Kévin s'est mis à concevoir tous les éléments de bagagerie pour carpistes, y compris des produits-phares tels les sacs à dos Hooker Rucksack ou les Carp Carryalls. Nash Tackle est fier de cet héritage et de cette expertise sans rivale dans le domaine de la conception et fabrication de bagagerie pour carpiste, depuis plus de 30 ans !
Fourreau Nash Apache Rod Holdalls 5 cannes 12'
La solution de transport ultra-haute protection, pour vos cannes, votre abri, votre épuisette.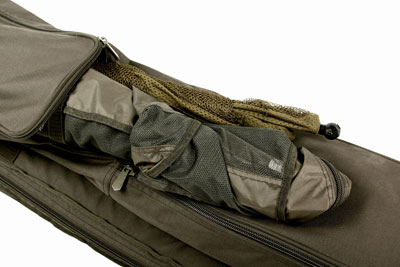 Matériaux solides et durables, avec de multiples renforts aux points de stress
Zip très robuste sur toute la longueur
Double rembourrage en mousse de haute densité pour protéger vos précieuses cannes
Protection pour vos moulinets rigidifiée et doublée polaire
Poche extérieure zippée (184cm) pour un brolly, un biwy et/ou une épuisette
Poche extérieure zippée (124cm) pour des mâts tempête, ou un rodpod
Sangles de compression réglables
Bandoulière clippable et réglable, généreusement rembourrée
Poignées de portage généreusement rembourrées
Barre en aluminum repliable en trois sections, pour rigidifier le fourreau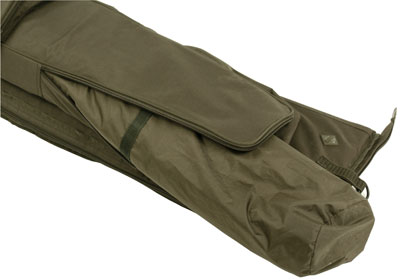 Disponible en 3 ou 5 Cannes