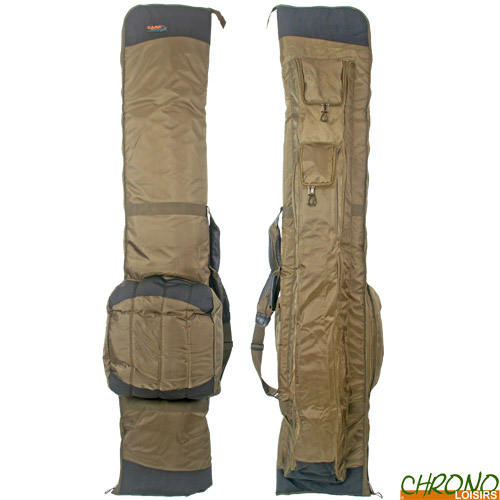 Inspired by current trends and the needs of modern carp anglers, Carp Design is a rising brand which aims to bring a new vision of carp fishing tackle.
Fourreau Carp Design Green Line 4 cannes 12'/13'
15
€
00
Fourreau Carp Design Green Line 4 cannes 12'/13'
Carp Design place la barre très haute avec cette nouvelle gamme de bagages ! Réalisée dans une toile 1680D (qui surclasse largement les produits proposés par la concurrence), la gamme Green Line se veut conçue pour vous apporter une robustesse accrue afin de vous permettre d'affronter sereinement les conditions les plus extrêmes et l'épreuve du temps. Un soin particulier a été apporté à cette gamme afin de la rendre la plus pratique et robuste possible dans le but de répondre aux attentes des carpistes d'aujourd'hui.
Fourreau Carp Design Green Line 4 cannes 12'/13'
Grand classique de la protection de notre matériel, ce fourreau vous permettra de ranger 4 cannes équipées de leur moulinet ainsi que 4 autres cannes non montées dans le rabat opposé.
Complètement matelassé à l'intérieur, il assure une très bonne protection sans pour autant s'avérer trop lourd et encombrant à vide. Les poches moulinets ont été conçues pour recevoir les plus gros moulinets et chaque canne montée possède sa propre protection individuelle afin de supprimer tous risques de chocs durant le transport ou le stockage.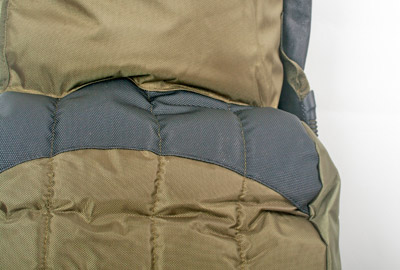 Côté extérieur, sa toile épaisse agrémentée de renforts PVC sur les points « sensibles » (aux extrémités du fourreau et au niveau des poches moulinets) le rend quasi indestructible et ses deux poches rallongées s'avéreront bien utiles pour le rangement des objets encombrants tels que l'épuisette, les piques ou encore un parapluie.
Pour un transport plus pratique, le fourreau possède une poignée rigidifiée en plastique ainsi qu'une bandoulière matelassée.
Fourreau non compatible avec anneaux de départ 50mm.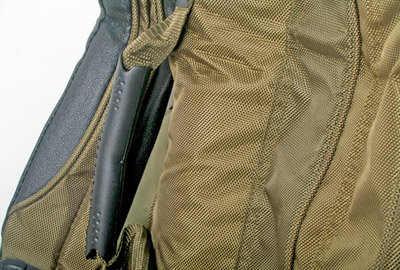 Réalisé en Polyester 1680D
Conçu pour 4 cannes montées et 4 non montées
Poche à moulinet compatible « Long Cast »
Protection individuelle des cannes
Rembourrage épais
Présence de bandes de renfort en PVC
Poches de rangement extérieures
Fermetures éclair sur-dimensionnées
Sangle de transport réglable rembourrée
Poignée de transport plastifiée et rigidifiée
Languettes de fermeture éclair ergonomiques et robustes
Coutures renforcées
Logo Carp Design caoutchouté
Dimensions : 215cm x 40cm (poche arrière 1 : 180cm - arrière 2 : 130cm)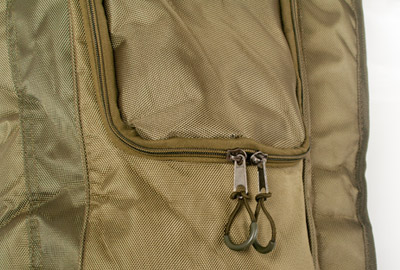 Customers who bought this item also bought :