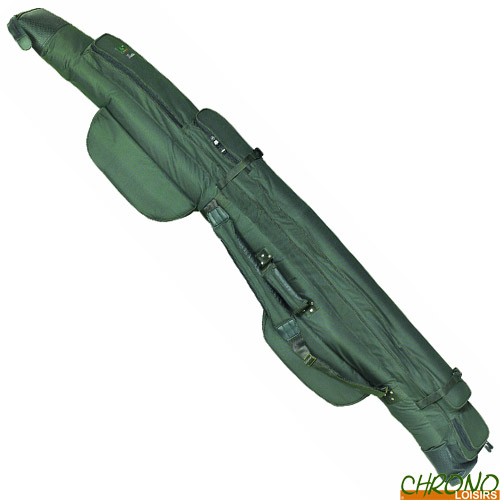 Trademark recognized for many years in Germany for its reliability, Anaconda has for constant objective to develop technical and robust products by proposing the best quality/price ratio possible.
FOURREAU ANACONDA QUATTRO ROD SYSTEM 4 CANNES 12'/13'
34
€
10
FOURREAU ANACONDA QUATTRO ROD SYSTEM 4 CANNES 12'/13'
Fourreau Anaconda Quattro Rod System 4 cannes 12'/13'
Le fourreau Quattro Rod System est un modèle astucieux qui permet d'accueillir jusqu'à 8 cannes. Sa forme tête-bêche permet de réduire sa largeur (27cm) ce qui en fait un des modèles les plus fin du marché.
A l'intérieur, les cannes s'imbriquent de façon opposée et le fourreau peut recevoir 4 cannes montées et 4 cannes non montées d'une longueur pouvant aller jusqu'à 13' (390cm).
Les zones "sensibles" sont équipées d'une rembourrage supplémentaire afin de vous garantir la meilleure protection possible, même pour des cannes de grande valeur.
Il possède de nombreuses poches externes qui vous permettront de transporter en toute sécurité la quasi totalité de votre matériel, tel que votre parapluie, vos piques, votre sac de pesée, etc...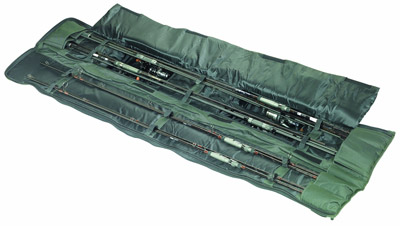 Conçu pour 4 cannes montées et 4 non montées
Compatible avec des cannes 12' (360cm) et 13' (390cm)
Rembourrage très épais
Rabat de protection centrale matelassé
Conception ultra fine
Cloison matelassée anti-choc entre les poches à moulinet
Compatible avec les moulinets de type Long Cast
Raidisseur aluminium 3 sections amovible
2 poches extérieures pour parapluie, épuisette, piques...
Dimensions générales du fourreau : 212cm x 27.5cm x 16cm
Matériau : polyester 600D et 450D
Revêtement PVC résistant à l'eau
Fourreau vendu seul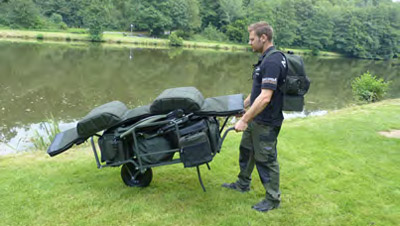 Customers who bought this item also bought :