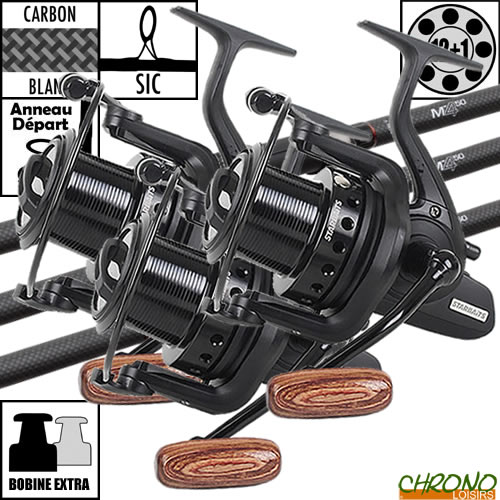 The development of new products still remains the spearhead of Starbaits, as required by its leadership position. Thanks to this "uncompromising" innovation in terms of labor and time, Starbaits products take the best podium places and pass the most demanding carpist tests all over Europe.
Ensemble Starbaits M4 X50 13' 3.5lbs Tron 10000 (les 3)
225
€
00
Ensemble Starbaits M4 X50 13' 3.5lbs Tron 10000 (les 3)
Ensemble Starbaits M4 X50 13' 3.5lbs Tron 10000 (les 3)
Canne Starbaits M4 X50 50mm 13' 3.5lbs
Poursuivant la lignée des cannes Starbaits M series, la gamme M4 X50 offre un excellent compromis entre la puissance de lancer et le plaisir lors d'un combat avec un poisson !
Son blank puissant et stylé est composé d'une première partie en carbone tressé de finition mate ainsi que d'un porte moulinet DPS pouvant accueillir tous les moulinets carpe du marché !
Côté anneaux, elle est équipée de deux anneaux double patte et de 3 anneaux mono patte en tête afin de préserver le plaisir du combat !
Une superbe canne de la gamme M-series habillée d'une cosmétique soignée !
13 pieds 3.5lbs
2 éléments
Blank très fin en carbone HM (haut module)
Action semi parabolique
Emmanchement inversé
6 anneaux SIC
Anneau de tête enveloppant
Anneau de départ 50 mm
Porte-moulinet DPS
Informations techniques

Longueur

Brins

Puissance

Anneaux

13' (390cm)

2

3.5lbs

SIC
Moulinet Starbaits Tron 10000
Le nouveau moulinet Tron 10000 est le moulinet idéal pour les cannes 12 et 13ft traditionnellement utilisées pour pêcher la carpe.
Comme toute la gamme Tron il bénéficie d'un cahier des charges strict qui vous garantit toute la qualité Starbaits et des caractéristiques que l'on retrouve normalement sur des moulinets deux fois plus chers.
Bâti étanche et léger, roulements à billes inox, double oscillation super lente pour un enroulement croisé du fil parfait et des distances de lancers optimisées, pick-up renforcé, manivelle alu et poignée bois sont quelques uns des attributs de ces moulinets d'exception !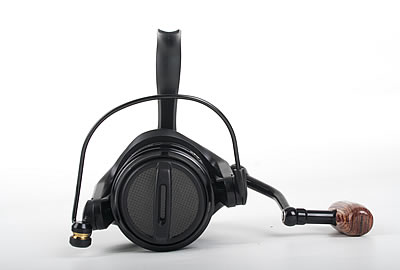 Roulements à billes inox : 12+1
Bâti étanche et léger en graphite noir
Bobine conique en aluminium forgée à froid
Anti-retour infini
Galet anti-vrillage
Frein puissant, précis et doux
Clip ligne métal intégré à la bobine
Fourni avec 1 bobine alu "Deep" supplémentaire (430m/0.35mm)
Puissance du frein : 10 kg
Informations techniques

Roulements

Ratio

TMV

Bobine Sup.

Poids

12+1

4.5:1

97cm

350m / 0.35mm

1

648g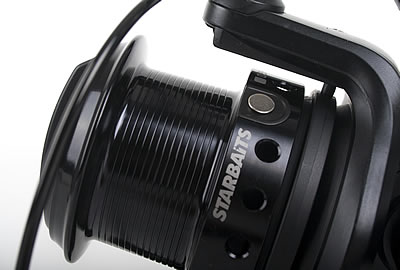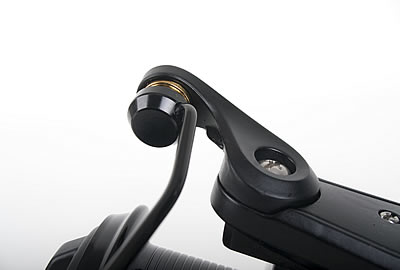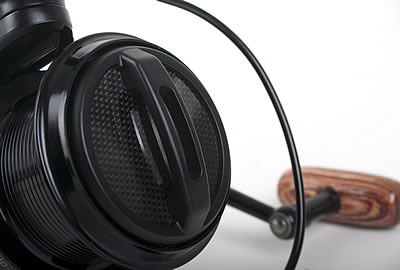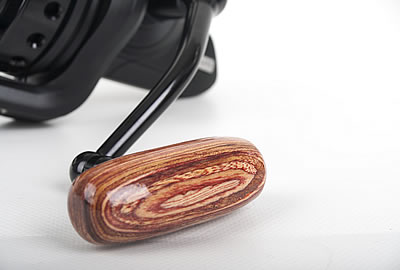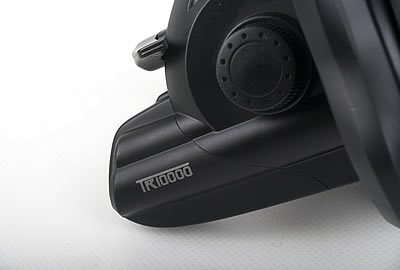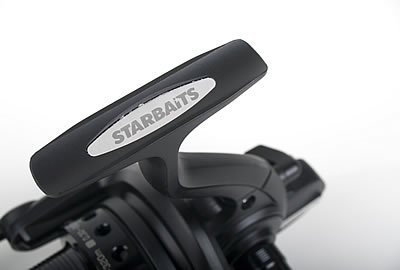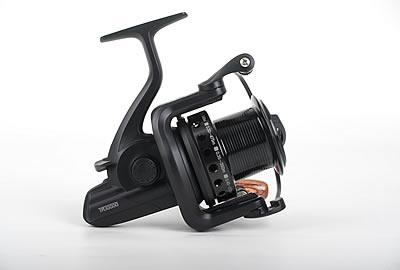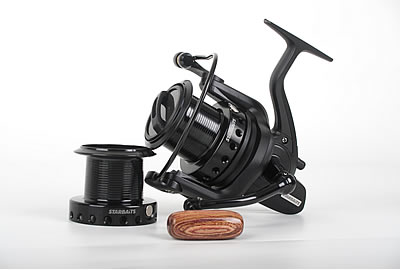 | Quantity | Ref | Name | + |
| --- | --- | --- | --- |
| 3 x | 251197 | Canne Starbaits M4 X50 50mm 13' 3.5lbs | |
| 3 x | 202515 | Moulinet Starbaits Tron 10000 | |
Customers who bought this item also bought :