Sert surrounded by the best French specialists propose today fishing tackle adapted to different techniques. This is the case with Fabien Monteil for carp fishing, also designer of the famous Prowess products.
Ensemble Sert Aka Setcarp 12' (les 3) + Fourreau
40
€
00
Ensemble Sert Aka Setcarp 12' (les 3) + Fourreau
Ensemble Sert Aka Setcarp 12' (les 3) + Fourreau
Canne Sert Aka Fitcarp 12' 3lbs (les 3)
Cette canne est dotée d'un blank en carbone HR "haute résistance" avec une poignée EVA et d'anneaux SIC. Idéal pour s'initier à la pratique de la pêche à la carpe, sont petit prix la rend accessible au plus grand nombre.
Voilà une canne qui s'adapte à toutes les situations !
Carbone HR
Emmenchement inversé
Poignée EVA
Porte moulinet tubulaire
Anneaux SIC
Informations techniques

Longueur

Brins

Puissance

Anneaux

12' (360cm)

2

3lbs

SIC
Moulinet Sert Débrayable Aka HRS 601FD (les 3)
Voici un moulinet débrayable très esthétique signé Sert. Léger et compact le Aka HRS 601FD est doté d'une mécanique fiable et solide.
Très agréable d'utilisation, il bénéficie également de l'anti-retour infini,un frein micrométrique permettant de mener des combats tout en douceur.
Corps et rotor carbone
1 roulements à billes
Système de débrayage
Anti retour infini
Frein avant micrométrique
Galet surdimensionné anti-vrillage
Manivelle de combat
Fourreau Sert Nomad Supercarper 3 cannes 12'
Ce fourreau carpe premier prix dispose des atouts indispensables pour une protection maximale du matériel : toile épaisse, partie haute matelassée, 6 lacets pour assurer les cannes, 3 poches pour les moulinets et 3 poches pour les détecteurs à fermetures "pressions".
Conçu pour 3 cannes montée de 12'
100% Nylon doublé PVC
Toile épasisse
6 lacets pour assurer les cannes
3 poches pour les moulinets
3 poches pour les détecteurs
Dimensions : 210cm x 25cm x 16cm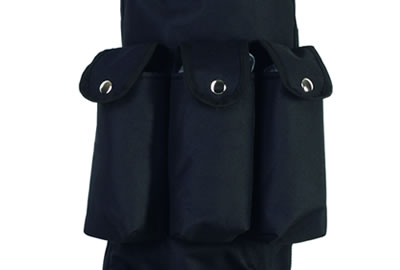 Customers who bought this item also bought :