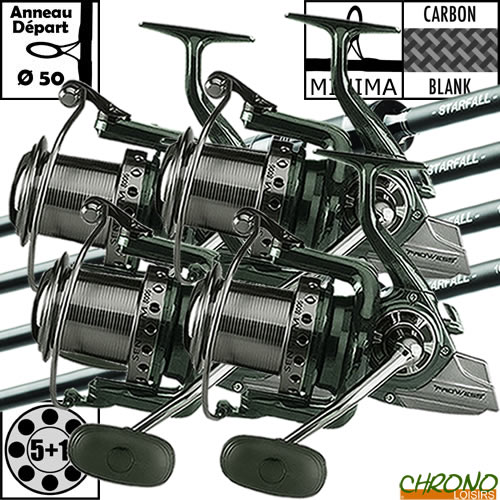 The Prowess brand continues its flight by proudly proposing its new range enriched with many new products. Prowess responds to your growing appetite for innovation.
Ensemble Prowess Starfall 13' 3.5lbs Sensium 7006 FD (les 4)
383
€
00
Ensemble Prowess Starfall 13' 3.5lbs Sensium 7006 FD (les 4)
Ensemble Prowess Starfall 13' 3.5lbs Sensium 7006 FD (les 4)
Prowess signe ici une série de cannes haut de gamme s'adressant aux pecheurs exigeatns. Un blank carbone Brut sans fioriture, poignée EVA slim, anneaux tripattes Minima noir ultra léger pour laisser le blank s'exprimé, enjoliveurs et ligatures argentées , tout est réuni pour faire des Starfall un best-seller !
Réalisé en carbone Japonais, l'action de chaque canne a été spécialement étudiée pour vous proposer le meilleur instrument dans chaque technique tout en maintenant un rapport qualité/prix exceptionnel.
Canne Prowess Starfall 50mm 13' 3.5lbs
Doté d'une superbe action, la Starfall 13' (390cm) est l'incontournable de la gamme !
Sensible et puissante à la fois, elle possède un bras de levier plus important que ses trois consœurs ce qui permet d'accroître les performances au lancé et de bénéficier d'une réserve de puissance appréciable en condition extrême.
Légère et agréable en utilisation, elle se prêtera volontiers aux pêches classiques mais trouvera légitiment sa place dans toutes les pêches plus musclées et à longue distance.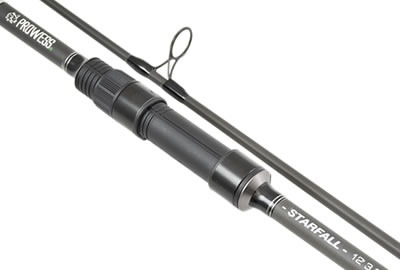 2 éléments
Blank carbone haut module
Action semi-parabolique
Anneaux de départ 50mm
Emmanchement inversé
6 Anneaux minima ultra léger
Porte moulinet tubulaire
Informations techniques

Longueur

Brins

Puissance

Anneaux

13' (390cm)

2

3.5lbs

Minima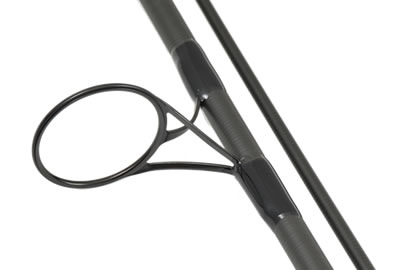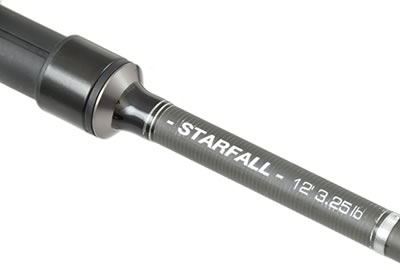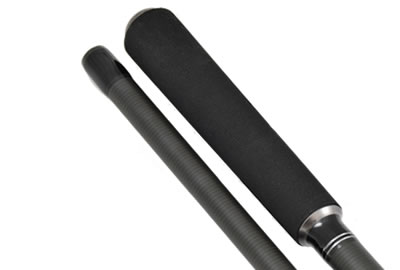 Moulinet Prowess Sensium 7006 FD
Grosse nouveauté avec ce moulinet haut de gamme signé Prowess. Sous ses lignes parfaites et harmonieuses, le Sensium cache une mécanique robuste et précise.
Il possède en outre des roulements à billes en acier inoxydable, un pick-up de très gros diamètre, un rotor équilibré, et une bobine aluminium allégée.
Son oscillation ultra lente procure un enroulement parfait et sa bobine long cast profilée optimise les distances de lancer. Ni trop courte ni trop longue, la plage de réglage du frein est idéale pour mener des combats en toute sérénité.
Le petit plus : un guide fil sous le rotor pour éviter les emmêlements. Deux tailles sont disponibles pour satisfaire à toutes les conditions de pêche.
Corps et rotor aluminium
6 roulements à billes inoxydables
Double oscillation
Anti retour infini
Frein avant progressif
Oscillation ultra lente
Galet surdimensionné anti-vrillage
Manivelle de combat repliable
Poignée soft touch
Informations techniques

Roulements

Ratio

TMV

Capacité

Bobine Sup.

Poids

6


4.9:1

1m

580m / 0.30mm

440m / 0.35mm


-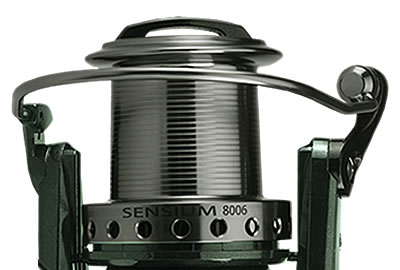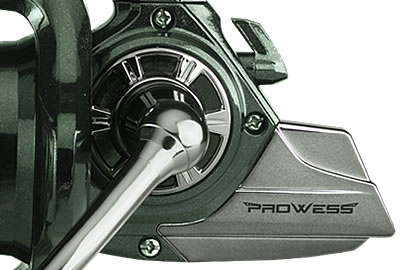 | Quantity | Ref | Name | + |
| --- | --- | --- | --- |
| 4 x | 251430 | Canne Prowess Starfall 50mm 13' 3.5lbs | |
| 4 x | 202488 | Moulinet Prowess Sensium 7006 FD | |
Customers who bought this item also bought :