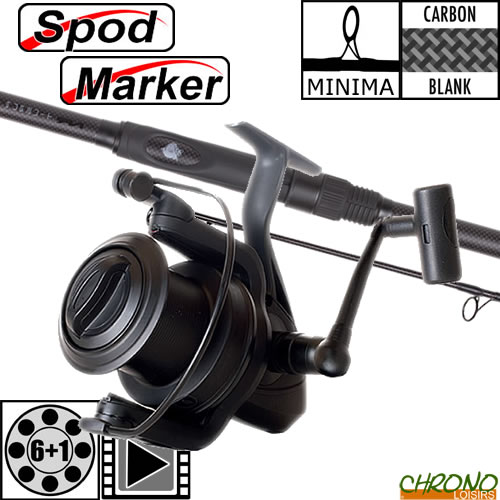 Today Nash is the largest brand dedicated to carp fishing, translating into high quality products the desires and needs of fishermen, a leading brand in the UK as well as in Europe and around the world for carp anglers from 32 different countries! Nash: Innovators from the beginning.
Ensemble Nash Pursuit Spod/Marker 12' 4.5lbs BP-12
36
€
98
Ensemble Nash Pursuit Spod/Marker 12' 4.5lbs BP-12
Ensemble Nash Pursuit Spod/Marker 12' 4.5lbs BP-12
Canne Nash Pursuit Spod/Marker 12' 4.5lbs
Le modèle conçu par Kevin Nash d'un blank rapide 4,5lb, servant aussi bien à sonder qu'à spoder.
Transmission maximale des sensations à travers un scion raide qui aide à repérer plus efficacement les irrégularités du fond, et dont la rapidité de retour avec un talon puissant vous aideront à lancer les spods ou les spombs les plus lourds pour une pêche à longue distance.
Blank carbone Mitsubishi 30 T haut module avec finition 1 K
Puissance de 4,5lb avec un scion rapide pour un lancer à longue distance de spods lourds
Scion raide qui aide à repérer les irrégularités du fond avec de la tresse
Anneaux Minima Tournament anti-frappe, montage inversé
Anneau de tête anti-emmêlement
Marques pour le sondage, à 30 et 60 centimètres
Porte moulinet ergonomique et discret, à toucher doux
Poignée à texture custom anti-dérapante minimaliste
Marqueurs d'alignement de blank
Ligatures noires mates discrètes, avec décalcomanies noires satinées
Informations techniques

Longueur

Brins

Puissance

Anneaux

12' (360cm)
2
4.5lbs
Minima Tournament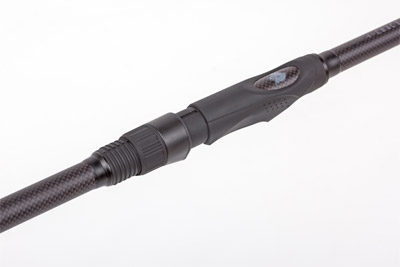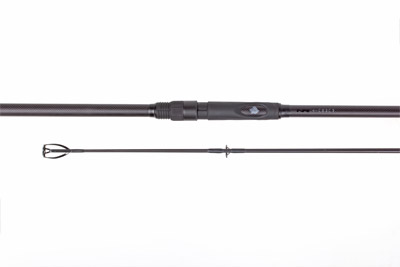 Moulinet Nash BP-12
Le moulinet Nash BP-12 est un moulinet malin à large bobine, prêt à affronter les plus grosses carpes, avec un frein rapide multi-disque passant de la position ouverte à complètement fermée en moins d'un tour.
Son enroulement parfait Level Wind et une bobine aluminium long cast lui offrent des performances excellentes au lancer, et ses roulements à billes en acier inox lui offrent la robustesse nécessaire lors des combats avec les plus gros poissons.
Le superbe moulinet noir mat Nash à grande bobine, avec plus de contenance pour les postes les plus exigeants, lancers à très longue distance ou déposes en bateau. Six roulements inox, pour une performance durable, saison après saison.
Finition noire mate
Bobine aluminium long cast
Frein rapide
Poignée se repliant d'un seul geste
Deux line clips sur la bobine pour plus de précision
Roulements à bille en inox
Protection de bobine
Enroulement Level Wind
Galet surdimensionné réduisant le vrillage
Poignée ergonomique CNC avec logement isotope
Informations techniques

Roulements

Ratio

TMV

Capacité

Bobine Sup.

Poids

6+1
4.9:1
NC
466m / 0.35mm
-
-
| Quantity | Ref | Name | + |
| --- | --- | --- | --- |
| 1 x | 251291 | Canne Nash Pursuit Spod/Marker 12' 4.5lbs | |
| 1 x | 202008 | Moulinet Nash BP-12 | |
Customers who bought this item also bought :