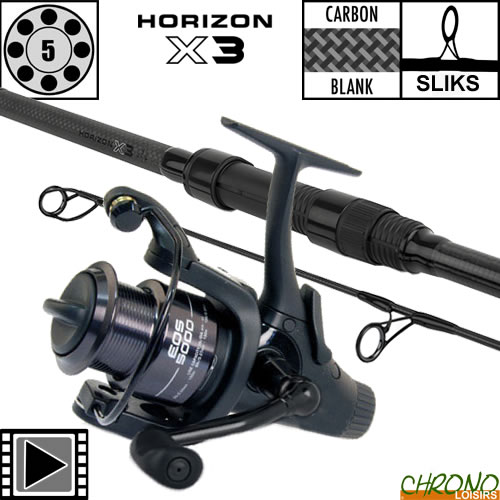 Fox is the largest distributor of specialized fishing tackle for carp. Who are the carp anglers who have never heard of products such as Swingers, FOX box systems, Microns. This is proof of a permanent desire for innovation and progress policy, both in design and in product development.
Ensemble Fox Horizon X3 10' 3lbs EOS 5000
39
€
90
Ensemble Fox Horizon X3 10' 3lbs EOS 5000
Ensemble Fox Horizon X3 10' 3lbs EOS 5000
La conception des cannes Fox est assistée par ordinateur et entièrement réalisée dans les bureaux d'études Fox en Angleterre, en utilisant le savoir de certains des pêcheurs les plus renommés d'Europe et les matériaux et technologies les plus avancés (carbones à très faibles teneurs en résine, blanks fins et légers), ce qui nous a permis de créer l'ultime gamme de cannes carpe.
Quel que soit votre budget et vos attentes, vous trouverez dans cette gamme la canne qu'il vous faut, celle avec laquelle vous ne ferez plus qu'un ; une canne qui se comportera exactement comme vous l'attendez à chaque fois. Depuis l'outil de lancer exceptionnel qu'est l'Horizon XT K jusqu'à la nouvelle Warrior S, les cannes Fox n'ont jamais été aussi performantes.
Canne Fox Horizon X3 10' 3lbs
Les nouvelles cannes Horizon X3 offrent un rapport qualité/prix incroyable et sont idéales pour les pêcheurs désireux de limiter leur budget sans renoncer à la qualité Fox !
Le blank est contruit à partir d'un carbone haut module léger qui procure une grande performance ainsi qu'une grande polyvalence.
Equipée d'anneaux SLIKS noirs, dont celui de départ en 40mm anti-emmêlements qui réduis très fortement les risques de nœuds au lancer, avec une finition très sobre, la Horizon x3 vous séduira à coup sur !
Anneaux anti-emmêlements
Porte moulinet DPS 18mm
Finition sobre
Anneau de départ en 40mm
Poignée abrégée en mousse EVA
Action semi-parabolique
Carbone haut module avec nano fibre multidirectionelle
Informations techniques

Longueur

Brins

Puissance

Anneaux

10' (300cm)

2

3lbs

SLIKS
Poignée abrégée en mousse EVA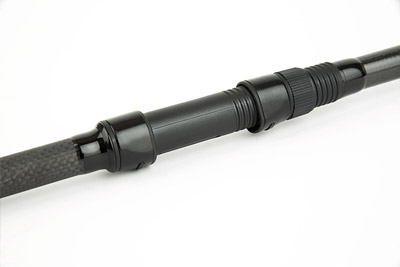 Porte moulinet DPS 18mm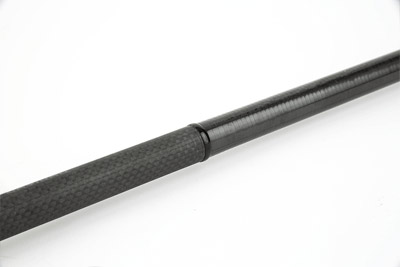 Carbone haut module avec nano fibre multidirectionelle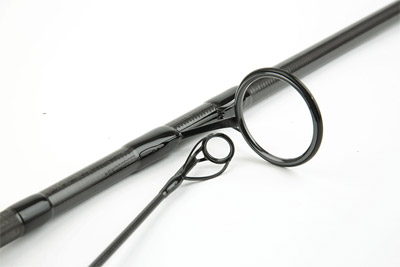 Anneau de départ en 40mm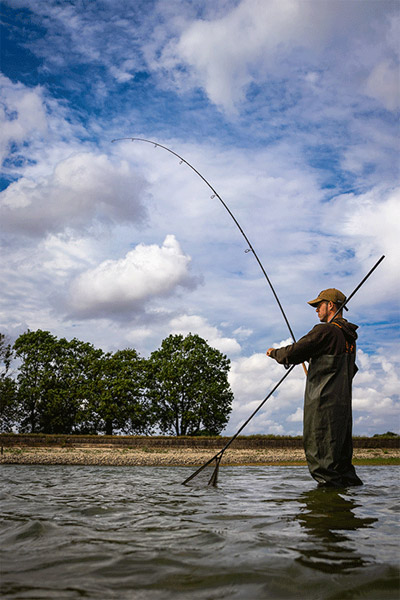 Moulinet Fox Débrayable EOS 5000
Le moulinet graphite EOS 5000 est 20% plus petit que son grand frère le EOS 7000 et se révèle être l'outil idéal pour la carpe sur les petits plans d'eau comme pour les pêches avec les cannes 3G Stalker.
Son ratio de 5:1 offre une puissance étonnante pour sa taille. Ses cinq roulements à billes offrent une rotation douce et un roulement à galet avec technologie anti vrillage préservant votre corps de ligne.

Une oscillation lente permet un enroulement homogène pour des performances au lancer surprenantes. On notera enfin la précision micrométrique du frein et du débrayage.
Système de débrayage Fox

Ratio 5:1

Galet anti vrillage

Clip ligne

Housse de protection tissu

Poids 350g

Profil équilibré

Système anti retour

Frein avant multi disques

5 roulements à billes
Informations techniques

Roulements

Ratio

TMV

Capacité

Bobine Sup.

Poids

5

5:5.1

-

0.30mm / 150m

-

384g
| Quantity | Ref | Name | + |
| --- | --- | --- | --- |
| 1 x | 251441 | Canne Fox Horizon X3 10' 3lbs | |
| 1 x | 202394 | Moulinet Fox Débrayable EOS 5000 | |
Customers who bought this item also bought :