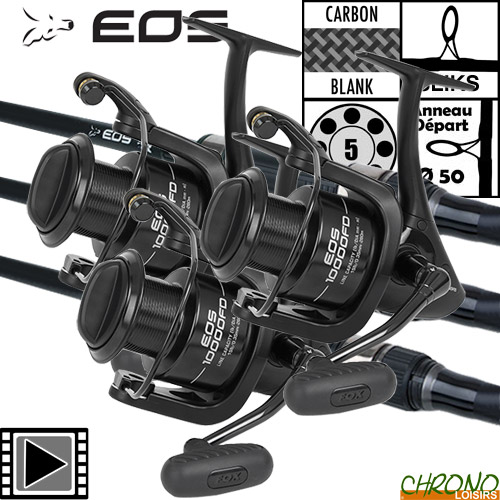 Fox is the largest distributor of specialized fishing tackle for carp. Who are the carp anglers who have never heard of products such as Swingers, FOX box systems, Microns. This is proof of a permanent desire for innovation and progress policy, both in design and in product development.
Ensemble Fox EOS 13' 3.5lbs EOS 10000FD (les 3)
70
€
40
Ensemble Fox EOS 13' 3.5lbs EOS 10000FD (les 3)
Ensemble Fox EOS 13' 3.5lbs EOS 10000FD (les 3)
Canne Fox EOS 50mm13' 3.5lbs
Cette nouvelle série de canne EOS offre un rapport qualité/prix exceptionnel compte tenu de son niveau d'équipement.
Ces cannes sont idéales pour les pêcheurs qui s'initient à la pratique de la pêche à la carpe ou pour les carpistes qui ont un budget serré mais qui souhaitent acquérir un produit de qualité.
Cette version 13' 3.5lbs est parfaite pour les grandes pièces d'eau ou encore pour les carpistes qui ont besoin d'une canne suffisamment puissante pour lancer loin.
Blanck léger en carbone
Faible teneur en résine
Anneaux Fox SLIK
Anneau de départ 50mm
Anneau de tête 14mm
Finition noir mat
Poignée ergonomique conique
Porte moulinet DPS 18mm
Informations techniques

Longueur

Brins

Puissance

Anneaux

13' (390cm)

2

3.5lbs

SLIKS
Moulinet Fox Eos 10000 FD
Notre nouveau EOS 10000 est une version pour les pêcheurs au budget plus restreint. D'un élégant coloris noir mat « graphite » et doté de nombreuses fonctionnalités de haute qualité, il est d'un rapport qualité/prix inégalé.
Ce nouveau moulinet possède un frein avant très actif et progressif ce vous permet de passer d'une position lâche à une position de combat de manière quasi instantanée.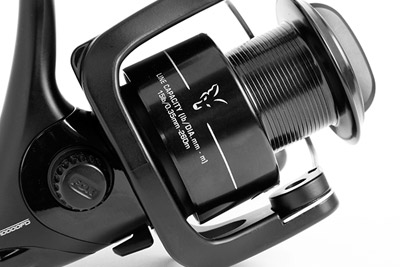 Frein avant très réactif et progressif
Parfait pour les distances de pêche courtes à moyennes
Egalement idéal pour les pêches de surface et à roder
5 roulements à billes en acier inoxydable
Profil de rotor équilibré
Clip ligne respectueux du corps de ligne
Manivelle surdimensionnée pour plus de puissance
Rapport qualité/prix exceptionnel
Informations techniques

Roulements

Ratio

TMV

Capacité

Bobine Sup.

Poids

5

5.5:1

-

300m / 0.39mm

-

540g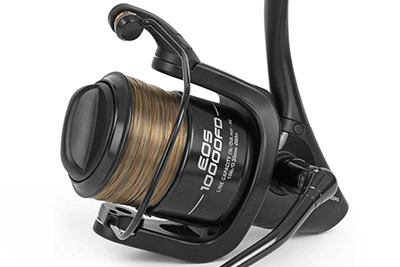 Frein avant très réactif et progressif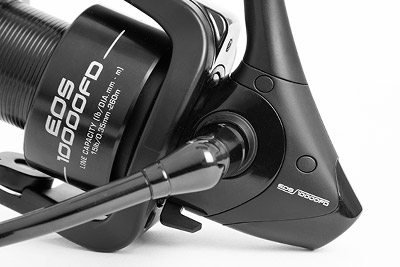 Parfait pour les distances de pêche courtes à moyennes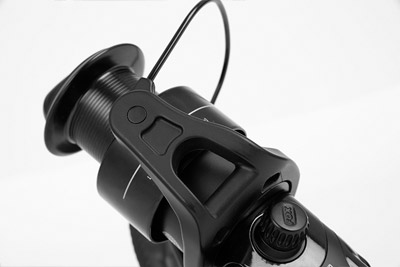 5 roulements à billes en acier inoxydable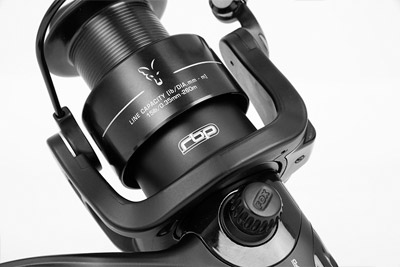 Profil de rotor équilibré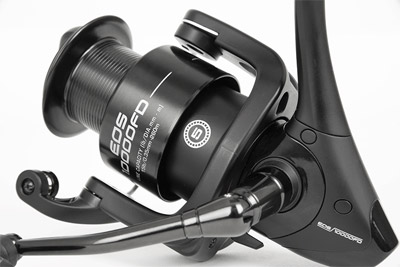 Manivelle surdimensionnée pour plus de puissance
| Quantity | Ref | Name | + |
| --- | --- | --- | --- |
| 3 x | 251268 | Canne Fox EOS 50mm 13' 3.5lbs | |
| 3 x | 202556 | Moulinet Fox EOS 10000 FD | |
Customers who bought this item also bought :