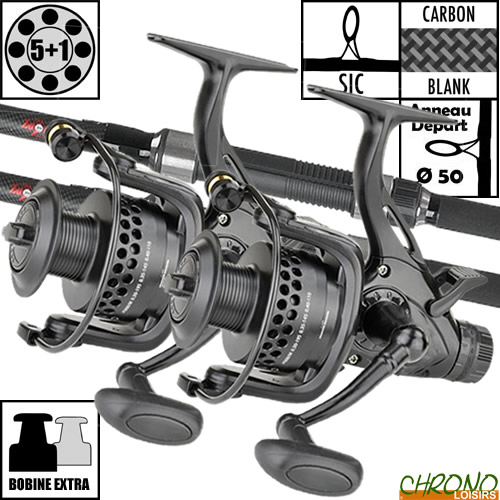 CarpZoom is a new brand in the field of fishing equipment and baits. In order to tackle the European market, CarpZoom is surrounded by a group of experts with strong experience in the fishing industry. This aims to provide end consumers with an improved and wider product range year after year.
Ensemble Carp Zoom Mesh Pro 12' 3.5lbs Ghost 6000 BBC (les 2)
50
€
60
Notify me when this item will be back in stock
Ensemble Carp Zoom Mesh Pro 12' 3.5lbs Ghost 6000 BBC (les 2)
Ensemble Carp Zoom Mesh Pro 12' 3.5lbs Ghost 6000 BBC (les 2)
Canne Carp Zoom Mesh Pro Carp 50mm 12' 3.5lbs
La canne Mesh Pro Carp 50mm a été conçue pour les pêcheurs souhaitant s'équiper avec du matériel de bonne qualité à des prix abordables.
Fabriqué dans un blanck en carbone et équipé d'un anneau de départ en 50mm, elle vous garantira une réserve de puissance importante ce qui vous permet de pouvoir faire des lancers à de longues distance tout en gardant une grande précision.
Cette canne à tout pour vous séduire grâce à ses nombreux équipements tels qu'une poignée antidérapante, des anneaux SIC, un clip ligne, un talon en métal et une finition noir mat du plus bel effet !

Blank en fibre de carbone noir mat
Anneaux SIC double patte
Anneau départ 50mm
Clip de ligne
Porte moulinet tubulaire
Poignée antidérapante
Talon en métal
Informations techniques

Longueur

Brins

Puissance

Anneaux

12' (360cm)

2

3.5lbs

SIC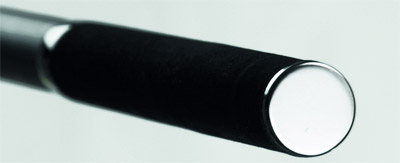 Talon en métal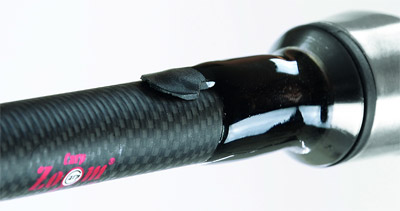 Clip ligne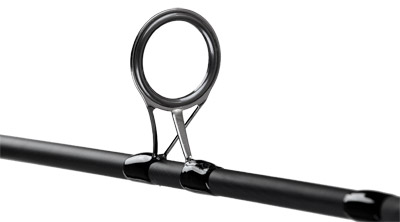 Anneaux SIC bi-pattes
Moulinet Carp Zoom Débrayable Black Ghost 6000 BBC
Pour de nombreux carpistes qui ne souhaitent ou ne peuvent pas dépenser trop d'argent dans leur matériel, Carp Zoom a développé le moulinet débrayable Black Ghost BBC.
Malgré le fait que ce moulinet soit extrêmement abordable, rien n'a été négligé sur la qualité et nous sommes fiers de vous proposer un moulinet qui vous permettra de venir à bout des poissons les plus puissants.
Bénéficiant d'un look sobre et élégant, il est compatible avec tous types de cannes et son système de débrayage réglable et précis le rend idéal pour toutes les pêches au posé.
Il possède également une bobine ajourée en aluminium, une bobine supplémentaire en graphite, un système d'anti-retour infini et une manivelle repliable ce qui fait du Black Ghost BBC le produit de toutes les situations.
Bobine en aluminium
Bobine supplémentaire en graphite
5 + 1 roulements à billes
Roue de commande renforcée
Bâti robuste en graphite
Rotor équilibré par ordinateur
Débrayage unidirectionnel
Anti retour infini
Galet équipé du système « Anti-Twist »
Anse de pick-up de fort diamètre
Manivelle robuste noire
Poignée de combat
Informations techniques

Roulements

Ratio

TMV

Capacité

Bobine Sup.

Poids

5+1

5.1:1

NC

195m / 0.45mm

1

460g
| Quantity | Ref | Name | + |
| --- | --- | --- | --- |
| 2 x | 251380 | Canne Carp Zoom Mesh Pro Carp 50mm 12' 3.5lbs | |
| 2 x | 202462 | Moulinet Carp Zoom Débrayable Black Ghost 6000 BBC | |
Customers who bought this item also bought :