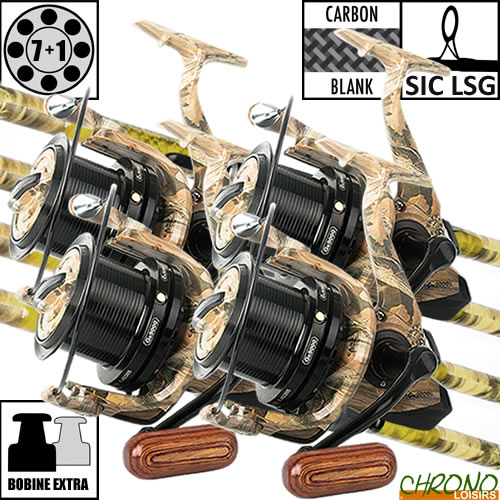 Inspired by current trends and the needs of modern carp anglers, Carp Design is a rising brand which aims to bring a new vision of carp fishing tackle.
Ensemble Carp Design Slim Fighter Camo 10' 3.25lbs GK9000 (les 4)
186
€
20
Ensemble Carp Design Slim Fighter Camo 10' 3.25lbs GK9000 (les 4)
Ensemble Carp Design Slim Fighter Camo 10' 3.25lbs GK9000 (les 4)
Canne Carp Design Slim Fighter Camo 10' 3.25lbs
Voilà une canne qui n'a pas fini de faire parler d'elle ! En effet, c'est la première fois qu'une canne bénéficie d'un tel niveau d'équipement à un prix aussi compétitif !
Réalisée à partir d'un carbone 24T, son blank camouflage souligné de ligatures vert olive, séduira les aficionados du camouflage et de belles cannes.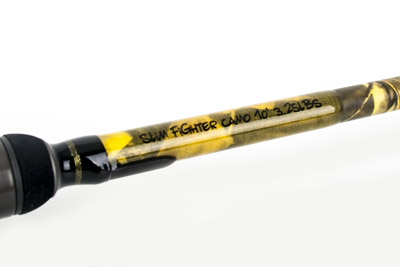 Excellente lanceuse, la Slim Fighter Camo procure un confort d'utilisation tout à fait remarquable. Afin d'optimiser au maximum ses performances et son équilibre, elle est équipée d'anneaux allégés SIC LSG et chose rare pour une canne d'un tel rapport qualité/prix, elle possède un porte moulinet Fuji !
Son action semi-parabolique progressive garantit un retour rapide du blank au lancer tout en conservant une superbe action sur des poissons de toutes tailles.
Pour un confort d'utilisation optimal, la longueur entre la poignée du talon et le porte moulinet a été rallongée par rapport aux cannes 10' traditionnelles disponibles sur la marché, afin de faciliter sa prise en main lors des lancés mais également lors des combats.
La Slim Fighter Camo est une canne performante qui allie nervosité, précision et discrétion, le tout à un incroyable rapport qualité/prix.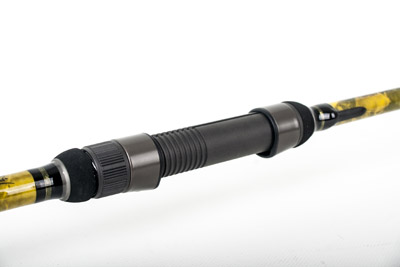 Blank en carbone Haut Module 24T
Coloris camouflage exclusif
Ligatures vert olive sur les anneaux
Ligature noire avec liseré doré au niveau du porte moulinet
6 anneaux allégés SIC LSG double pattes
Anneau de départ 40mm
Porte moulinet Fuji
Poignée abrégée conique
Poignée équipée d'un revêtement en gaine caoutchoutée
Enjoliveur de finition sur le talon
Bague de finition sur le porte moulinet
Clip ligne intégré
Livrée dans une housse en tissu Oxford 210D
Poids : 260g
Encombrement : 155cm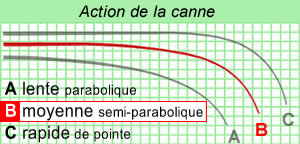 Informations techniques

Longueur

Brins

Puissance

Anneaux

10' (300cm)

2

3.25lbs

SIC LSG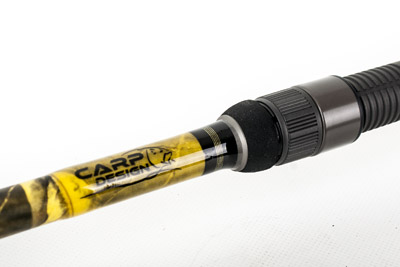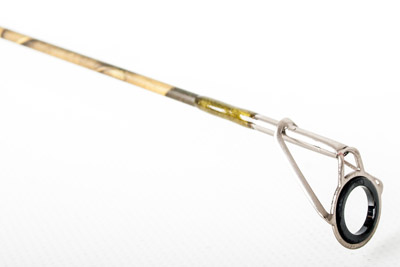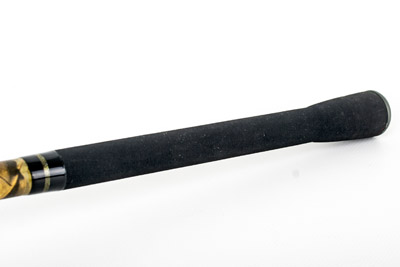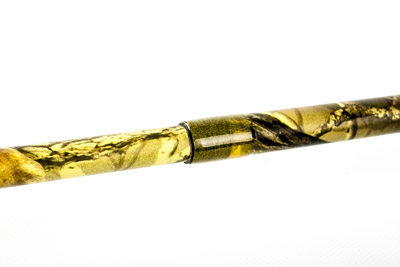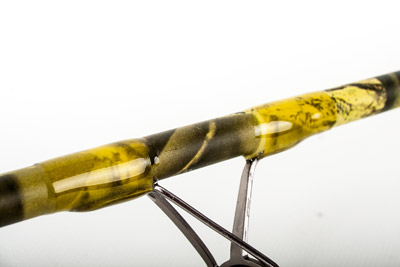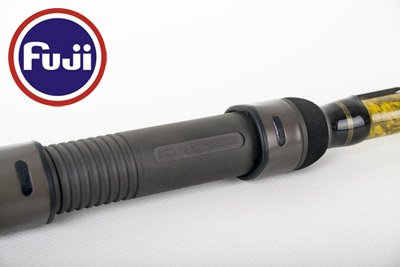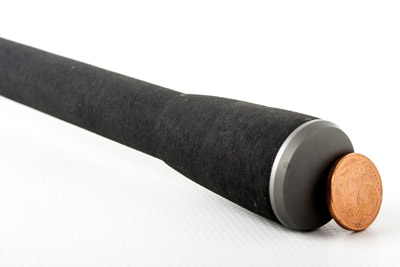 Moulinet Carp Design GK9000 Camou
Nouvel arrivant dans le domaine des moulinets frein avant, le GK9000 est un moulinet Long Cast dédié aux amateurs de pêche à longue distance.
Son design sobre et épuré renferme une mécanique fiable et robuste digne des modèles les plus prestigieux. Grâce à son bâti ultra léger équilibré par ordinateur, le GK9000 offre un équilibre parfait aux cannes de toutes longueurs.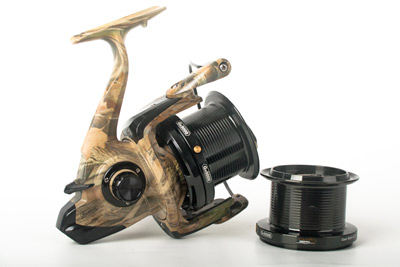 Il est équipé du système d'enroulement croisé à double oscillation ultra lente « Worm Shaft System » ce qui permet un rangement du fil absolument parfait pour vous permettre de gagner les quelques mètres qui font la différence lorsque l'on pêche à grande distance.
Il possède 7+1 roulements à billes en acier inoxydable, une bobine aluminium (+ une bobine aluminium de rechange), un anti retour infini ainsi qu'un frein avant micrométrique « Drag Control » qui permet de passer d'un frein en position libre à un frein de combat de manière très rapide et très précise.
La poignée en bois exotique montée sur la manivelle en aluminium usiné offre une prise en main confortable et sublime son look ravageur.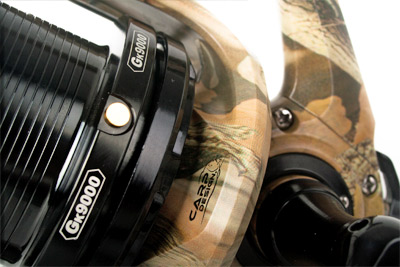 Bobine aluminium avec line clip et système line guard
Motif camouflage exclusif
7 + 1 roulements à billes en acier inoxydable
Bobine principale en aluminium forgé
Bobine supplémentaire en aluminium forgé
Axe, visserie et rondelles en acier inoxydable (compatible eau salée)
Roue de commande renforcée
Bâti graphite haute résistance ultra léger
Frein avant micrométrique « Drag Control »
Galet anti-vrillage et anti-corrosion
Anti retour infini
Poignée ambidextre
Enroulement à spires croisées
Double oscillation « Worm Shaft System »
Manivelle rabattable en aluminium usiné
Poignée de combat en bois exotique
Clip ligne
Informations techniques

Roulements

Ratio

TMV

Capacité

Bobine Sup.

Poids

7+1

4.6:1

-

350m / 0.35mm

1

625g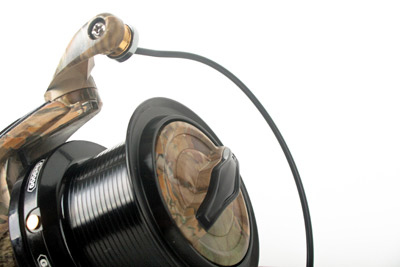 Molette de frein Drag Control large pour une bonne prise en main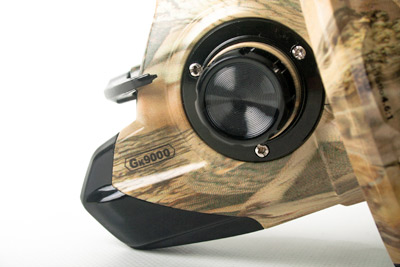 Vis de serrage de manivelle ergonomique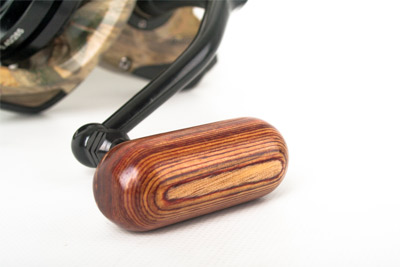 Poignée bois luxe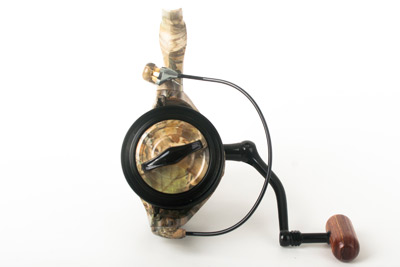 Rotor équilibré par CAO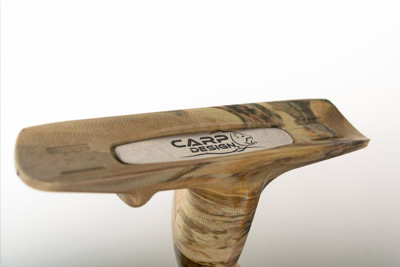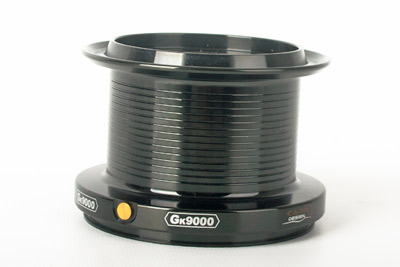 Bobine aluminium supplémentaire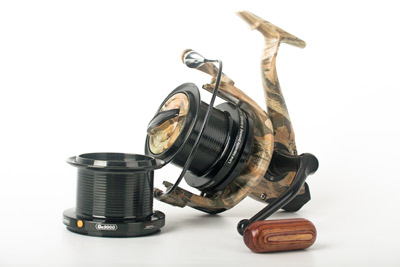 | Quantity | Ref | Name | + |
| --- | --- | --- | --- |
| 4 x | 251340 | Canne Carp Design Slim Fighter Camo 10' 3.25lbs | |
| 4 x | 202001 | Moulinet Carp Design GK9000 Camou | |
Customers who bought this item also bought :