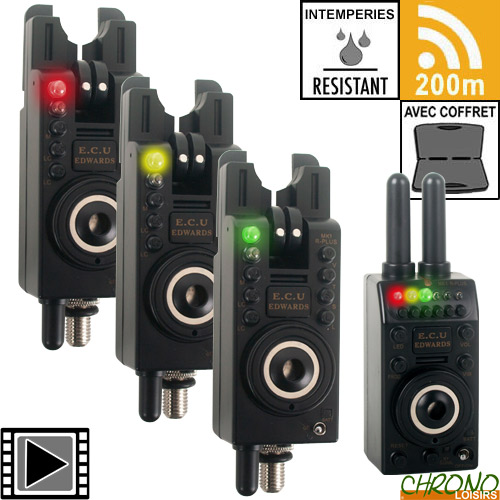 We're a familial UK company based in East Sussex with a passion for carp fishing, driven by a desire to produce top-end carp and specialist angling products. We don't create products for the mass market, instead, we design and build for our own carp fishing - and hopefully along the way pick up support from like-minded anglers who share our passion for using the very best carp fishing products.
E.C.U. MK1 R-Plus Compact + Receiver Set 3 + 1
120
€
00
E.C.U. MK1 R-Plus Compact + Receiver Set 3 + 1
E.C.U. MK1 R-Plus Compact + Receiver Set 3 + 1
Mk1 R-Plus compacts, solid build, easy programming with carp angler friendly features. Mk1 R-Plus is the right update to the original MK1 providing you the best of bite alarms !
Anti line skip Roller! Great for continental fishing even for slack line fishing and ultra light bobbins.
Intelligent FALSE BITE SENSING when used in conjunction with receiver. Remote receiver will kick in to auto max sensitivity if roller wheel on bite alarm speeds up. Even if roller alarm is set at minimal sensitivity setting to minimise line bites or floating weed false beeps !
Latching led, run led. twin 8 magnet roller wheel. ultra sensitive for slack line fishing. anti line skip roller wheel to eliminate line skipping over wheel and not registering a take.
Of course led dimmer button (L), infamous on the oringinal mk1 compacts and its on here also. And yet volume, tone, and senssivity adjustable on large range.
New features :
ALARM :
Mute function : M button, one press 30 sec mute / two taps 60 sec mute! And your receiver is muted also if its switched on. This saves turning off your alarms if adjusting your bobbins.
Lc buttons, to colour change the latching and run leds independantly, so you can have any colour configuration you see fit.
RT (range testing feature when used with r-plus receiver)
Drop back function : Visual and audible differentiation between forward and reverse movement.
Extended signal range with external base drop down antenna up to 200m signal range.
Jack out put 2.5mm socket size for illuminated hangers.
And a low battery indicator window alongside toggle switch tells you exactly if your running low on battery life.
RECEIVER :
The buttons under the receiver leds are lc buttons, led colour change buttons for each led. So you can choose what ever colour you want on the receiver. All green, all blue, r.w.b.y.p.g... Your choice countless configurations !
Double antennas : greater distance and to push the signal through dense vegetation when other companies alarm signal range fall by the way side.
"Simple layout that took me 2 years to perfect to make it look that simple... but i got everything in i wanted on the alarms." - Scott Edwards. - E.C.U.
BITE ALARMS :
10 volume settings, 16 tones settings and 5 sensitivity settings
4 setting led dimmer
Height adjustable and fully removable storm ears
Chunky and slim line stainless alarm thread washers supplied
Lanyard and carabineer clip supplied
Rubber o rings for true alignment supplied
Receiver and alarm take each one pp3 9volt battery
Stainless on /off toggle switch
Independantly adjustable leds colour
Mute function
Range Testing
Drop back function
Low battery indicator
Central isotope slot and vertical isotope slots either side of where the rod sits.
Presentation box, batteries included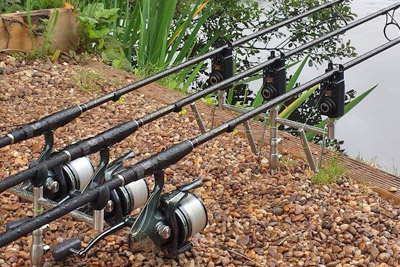 REMOTE RECEIVER :
Vibration button
Led dimmer and colour change buttons
Volume button
Double Antenna for otimized reception up to 200m
On / off stainless toggle switch
12mm x 2mm central isotope slot
Removable lanyard
Separate Programme button for easy programming
Twin 8 magnet anti line skip roller wheel for extra detection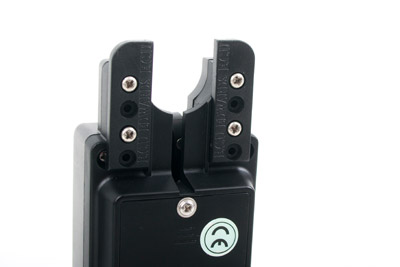 Branded Edward Custom Upgrades multiposition fully adjustable storm ears
Stainless steel On / Off toggle switch on both bite alarms and receiver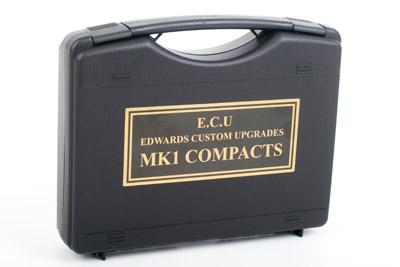 Customers who bought this item also bought :