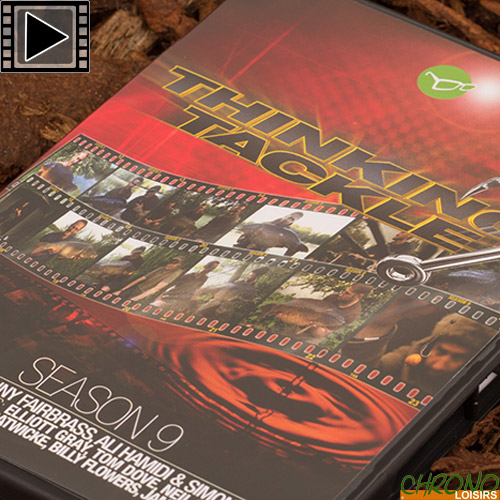 One of the most prestigious Anglo-Saxon brands for small carp fishing tackle. According to specialists, Korda accessories are the best on the market and especially the most sought after the best Carpers throughout Europe!
DVD KORDA THINKING TACKLE SEASON 9
7
€
00
DVD KORDA THINKING TACKLE SEASON 9
DVD Korda Thinking Tackle Season 9
Les caméras suivent l'équipe Korda et leurs amis qui abordent un éventail fascinant de sites au Royaume-Uni, à la recherche de la carpe insaisissable qu'ils détiennent.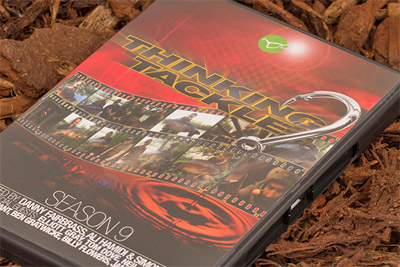 Séquence 1 : Ali Hamidi et Tom Dove sont de retour au célèbre lac St John, visant à attraper une partie des carpes rusées, devant les caméras sous-marines.
Séquence 2 : Notre spécialiste des grosses carpes, James Turner rejoint de Ali Hamidi tentent de capturer des carpes du productif lac Bayeswater, un lac public et ouvert à tous.
Séquence 3 : Simon Scott et son invité Elliott Gray, mettent tout leur savoir faire en œuvre sur des pêches d'une journée au lac « The Quarry ». L'objectif du duo est d'attraper des poissons imprenables grâce à leurs tactiques rusées, y compris certains des plus gros poissons du lac !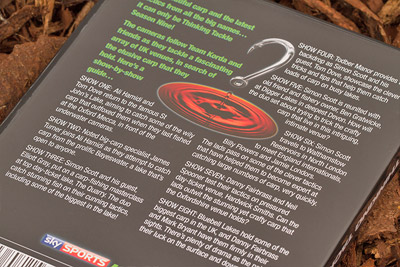 Séquence 4 : Le domaine « Todber Manor » sert de toile de fond à Simon Scott et son invité Tom Dove, mettre en avant des astuces et conseils qui les aident à attraper les carpes sous pression de ce lac très pêché.
Séquence 5 : Simon Scott est réuni avec un vieil ami, Ben Gratwicke, propriétaire du lac Digger, un plan d'eau assez profond. Comment réagira le duo et quelles techniques vont ils mettre en place pour essayer de tromper les carpes rusées qui vivent dans ce lieu intime et intrigant ?
Séquence 6 : Simon Scott se rend sur le réservoir de Walthamstow au nord de Londres pour rencontrer Billy Flowers et Jamie Londors. Les garçons passent sur certaines des tactiques qui les ont aidés à devenir experts et à attraper un grand nombre de carpes très rapidement.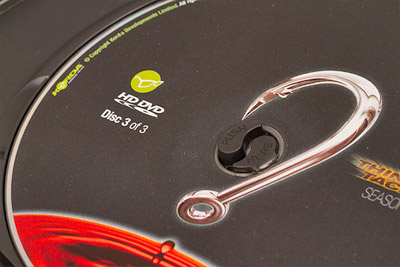 Séquence 7 : Danny Fairbrass et Neil Spooner testent leurs tactiques en journée sur le lac très fréquenté de Hardwick Smiths. Les gars arriveront-ils à déjouer les carpes sublimes et rusées que détient ce lieu ?
Séquence 8 : Le lac Bluebell contient certaines des plus grosses carpes du Royaume-Uni. Danny Fairbrass et Mark Bryant ont la ferme intention d'en découdre avec les poissons de ce site. Il y a beaucoup de rebondissements et notre paire va tenter sa chance en pêchant en surface et sur le fond.
Lot de 3 DVD en anglais (pas de sous-titrage en français) – Durée approximative : 370 minutes
Customers who bought this item also bought :