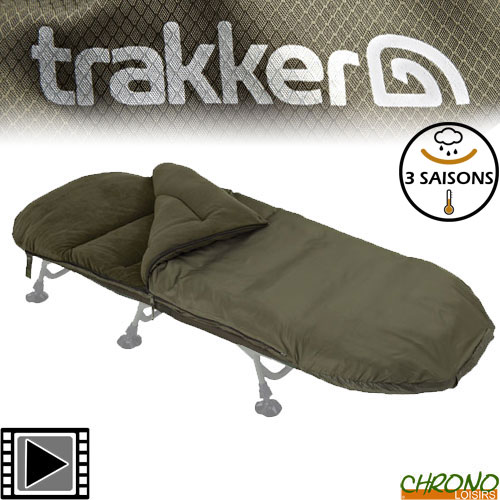 The goal of Trakker is simple: to offer a range of innovative products in design, elegant and robust. The products are designed with the best materials to offer you maximum life. You will surely find cheaper in other brands but lower qualities. Trakker means high-end products that will satisfy the most demanding of you.
Duvet Trakker Big Snooze + Compact 3 Saisons
Duvet Trakker Big Snooze + Compact 3 Saisons
Duvet Trakker Big Snooze + Compact 3 Saisons
Le nouveau Big Snooze + Compact est le digne remplaçant du célèbre best-seller de la marque Trakker.
Cette version est spécialement étudiée pour s'adapter au bed chair Trakker « Compact » ou aux modèles de bed chair de petite taille actuellement disponibles sur le marché.
Chaud et ultra léger, son extérieur est réalisé dans un matériau respirant doublé d'une toile chaude de couleur « vert carpy » et l'intérieur est réalisé en polaire pour vous garantir chaleur et confort.
Afin d'en sortir rapidement, chaque côté est pourvu d'une fermeture à zip protégée par une bande afin d'éliminer tous risques d'accrocs lors d'une sortie rapide.
Comme tous les nouveaux modèles de duvets Trakker et contrairement à la majorité des duvets du marché, le Big Snooze + possède des angles arrondis qui épousent parfaitement la forme des bed chair afin de limiter toute déperdition de chaleur.
La fixation du duvet au bed chair est assurée par un système d'élastique aux extrémités et par une courroie centrale afin d'assurer un bon maintien de l'ensemble.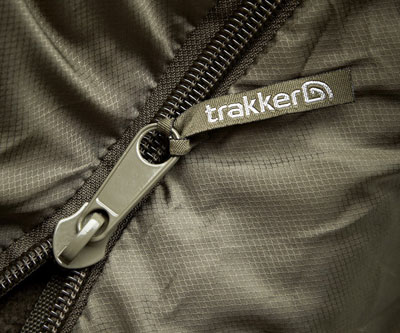 Nouvelle version du best-seller de chez Trakker
Sac de couchage chaud et ultra léger
Matériau très respirant
Intérieur chaud en polaire
Fermeture zips à libération rapide des deux côtés avec bande pour éviter les accrocs
Fixations élastiques aux extrémités
Courroie de fixation centrale pour réduire les mouvements du duvet
Doublure en voile chaud « vert Carpy »
Livré avec un sac de rangement
Matériaux : Polyester (extérieur) - Polaire (intérieur)
Dimensions : 200cm x 80cm – Poids : 3kg
Customers who bought this item also bought :